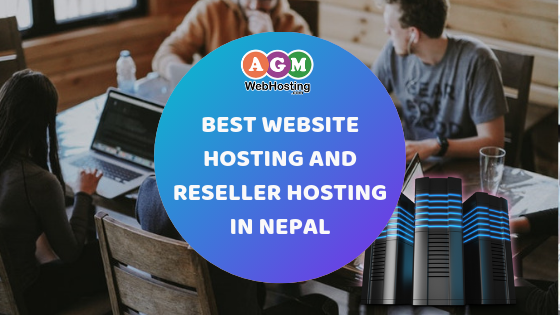 Looking for the best reseller hosting in Nepal to start your own business today?
Before you start to power your blog, host your business website, run web hosting business, you need to do something else.
You need to put some extra effort in doing research for the best website hosting and reseller hosting company in the market with some strong reputation.
I must say, I first came across this advice a years ago, and since then I've heard that from numerous people. Also, I believe these blog posts Nepal's Best Web Hosting Company and How to Start Your Own Reseller Hosting Business break it down very well, where it focuses on what we need to look for in any hosting provider company and how you can kick start to your own hosting company in Nepal.
In this article, I'm going to share the best tips so you can rock your website hosting and Reseller hosting in Nepal and keep your business financially healthy and growing.
Best Reseller Hosting in Nepal
Before we get started, you'll want to make sure you know the top 10 web hosting companies in Nepal offering web hosting services to choose for your website hosting. If you don't have an idea which company offers the amazing service experience for you, then opting for any random web hosting company won't help much to ensure you get what you're supposed to.
In addition, if you need great technical support, an affordable service plan, then go with the industry-standard web hosting company in Nepal. Yet, if you need the cheap host, check out the article on Cheapest Web Hosting in Nepal.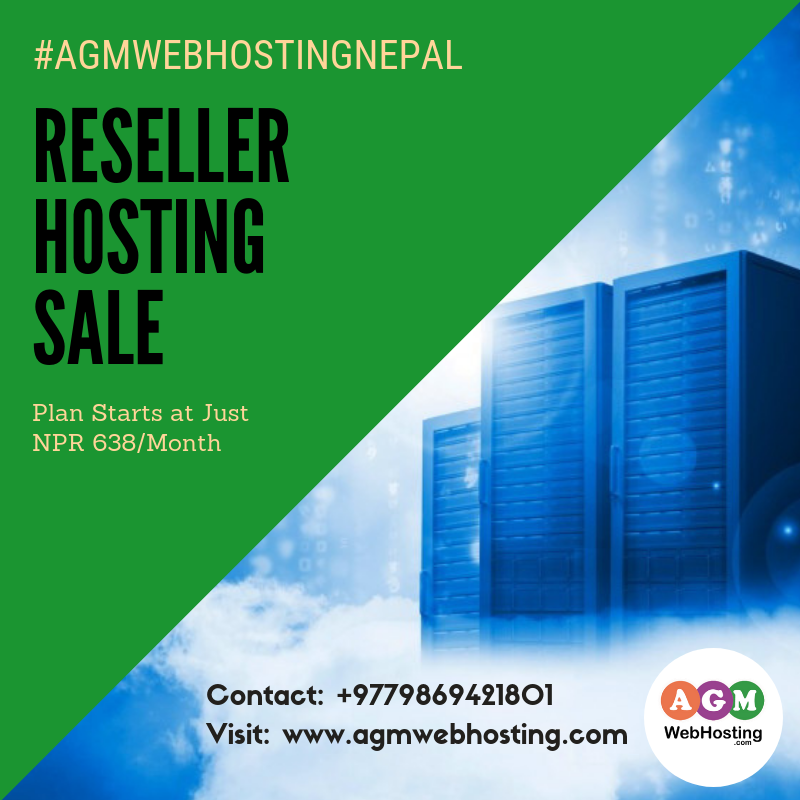 Related: Top 10 Reseller Hosting in Nepal
Ready to unlock the value added features that you're looking for any hosting provider?
Here are some features you should be expecting from your best website hosting provider company:
Cheap Hosting Plan:
I do not say that cheapest is always the best. Because when I reviewed services from several hosting companies in Nepal, some offered a free domain with hosting; while others offered hosting prices at a much cheaper rate with the purchase of one domain.
However, later I discovered that they all were for the promotional purpose only. And as we all are aware of the fact that when it comes to price, nobody likes surprises. Thus, I highly recommend you to become aware of what product or service will cost at the renewal. Often times, we missed out on this factor and compelled to pay more than we need to. However, if you would like to know my choice, for me AGM Web Hosting has proved that today high-quality web hosting can be cheap & reliable too.
Free Auto SSL Certificate:
Today, it is imperative to activate a padlock in your site that allows secure connection from a web server to a browser ensuring greater security measures. It conveys your site visitors that it is verified and is safe from online criminals. What's more, it also aids in improving SEO rankings. Your host needs to offer this valuable feature to your site.
Free BackUp Software:
If your website has accidentally been deleted by web host or been attacked by the online hackers and you know that it's not your fault, it's your web host's responsibility to make backups available for you. Make sure, you inspect these features as well with your preferred web host.
Interested to know in more detail – why you need website backups and why they are so important? Click here.
Customer Support
Last but not the least, what if you have chosen the cheapest hosting provider to host your web files on the server and suddenly it went down for some reason, it hurts you right away and you'll look for the best support. So, your web host should be responsible to monitor server and do its maintenance periodically ensuring your site is running at it's the best level. In case, if you're faced with any issues, they've to become available 24/7 for you to support as well. Many hosting providers will tell you they're however, there are few who are really devoted to serving you at times you need them the most.
Key Takeaways
We believe it sucks if you got stuck.

Ultimately, if you ever feel stuck in what to look for in any reseller hosting in Nepal, then I believe the above-mentioned factors should help you get going. Be make sure you follow this guide carefully.
Once you have selected the best reseller hosting in Nepal to start your business, you're done. It not only benefits you from awesome hosting services, rather it helps build more trust to the visitors to your site. As you know that trust takes years to build, seconds to break, and forever to repair. So, don't take any chance of choosing the best website hosting company.
If you've used this guide to choose your reseller hosting in Nepal, I'd love to hear from you how it works for you.
Also, kindly share any tips you have for opting best website company in the comments below.