Ecommerce Website Development
Ecommerce has evolved and the transformation didn't happen in a day. Technology, usability, conversions, security and user experience, everything matters today, and only experts like us could deliver results that matter.
The online shopping technology and culture is evolving everyday and we need to keep the pace with these changes. Customers nowadays want and need many advanced features to be incorporated in their Ecommerce websites and portals. To deal with hackers who are finding new ways to exploit the security vulnerabilities of these website designs. Creating easy interface or better customer UX or even easier navigation is something which is a must but often needs complex programming.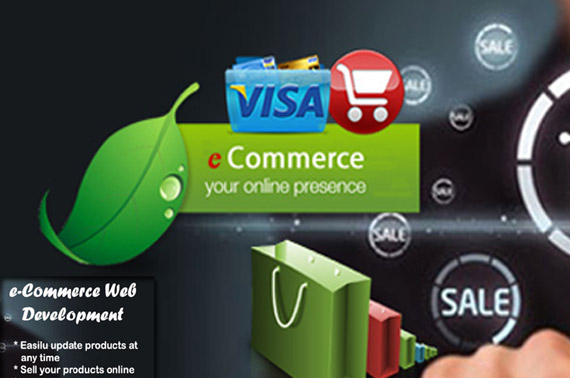 Advancements in Ecommerce Projects
The programming front ends like Microsoft ASP.NET NetStore front, Magento, OSCommerce and Shopify have made the life easier for the ecommerce developers to a great extent. With lots of free codes being offered, especially from the open source direction, the ecommerce design have surged upwards easily. With our experience of handling over 150+ ecommerce projects, the initial block has gone bye bye as well.
Ecommerce Web Technologies
Not every client wants the same, nor we think that they deserve the same solution. This is why we provide customized design and development solutions using different platforms and technologies.
Shopify: A leading candidate for Ecommerce Website development, Shopify is our first choice as well when it comes to flexible and secure Ecommerce Website Design Services. Created by a completely professional group with nice updates, AGM Web Hosting recommends this solution to our customers.
Microsof ASP.NET NetStore front: The true power of ASP.NET and the easy user interface of this front end made it a running success in web development. With easy setup and solid security features, our developers like this platform to no end.
OSCommerce: OS stands for open source, which is something that a lot of our clients find interesting owing to lesser input costs. With minimal cost associated, this is among the cheapest method for contemporary ecommerce project development.
Magento: Magento is the preferred choice for ecommerce web portals due to its multiple payment engines and language support, user oriented shipping options, and payment gateways secured with a private SSL certificate. Further, Magento is suitable for all platforms including desktop sites, mobile sites and mobile apps.