ORM Services (Online Reputation Management)
Online reputation is as important as your real life reputation. Or perhaps is more important nowadays. The reason being the internet allows faster circulation of news and creates permanent records of any news. This leads to online reputation management service as a much needed service which you should obtain professionally. Any good online reputation management company not only erases the bad records online but also replaces those with positive reports.
Online Reputation Management can work wonders for the SEO, traffic and revenue of any site if handled professionally. Obviously, increased traffic and ranking mean a boost in profit. The importance of online search engine reputation management has grown so much that it has evolved as a branch of SEO in itself.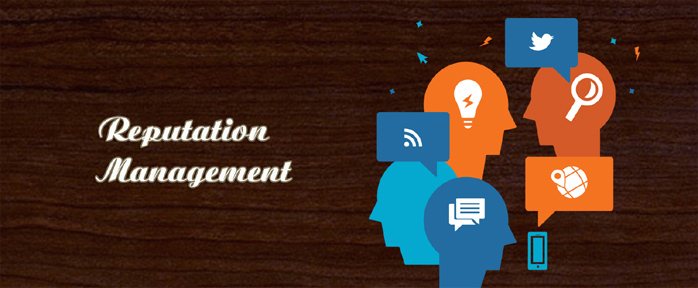 There are five major threats which your online reputation might suffer from.
Negative bloggers: If one influential blogger starts feeling negative about your product, service or the company as a whole, his perception will reflect on his blog. As he is an influential blogger, not only the negative image of your service/product/brand spread quickly but also will influence his readers and followers against you.
Rip-off report: the strongest, biggest and largest online platform to report against any "scam, fraud, complaint or review on any type of company, individual, service or product". Google takes these reports very seriously and these reports stay at the top of the page whenever someone searches for your company. Moreover, these reports may even affect your ranking.
Dissatisfied customers: These customers can be dangerous, especially if they are pissed with your product and/or service. At every place possible, they will open their mind and share their horrible experiences. It has been noted that dissatisfied customers are more vocal than the happy customers. Thus, even a minuscule number of dissatisfied customers can lead to a major negative effect.
Paid Attacks: Make no mistake, your competitors might come down to this level where they hire and pay people to write negatively about your product, service or the brand. These attacks are based on vested interest and very lethal as they know exactly where to hit you for maximum damage.
Former Employee: Someone you fired because you found him engaging in non-standard practices or going against the company norms or simply because underperforming may take out his grudge against you using the online medium. As he knows many inside news about the company, it becomes very difficult to counter what he is saying. Not only your company loses its good name but it also leaks your trade secrets to your competitors. This might be a lesser known evil but it is a very strong one.
As a leading online reputation management company India we know how to handle all of these attacks and threats. We have not only strengthened the online reputation of many of our clients but also have successfully managed to remove taints from the online reputation from the services/products and brands of our esteemed clients. As the leading online reputation management services provider we have worked extensively in erasing all the bad records from the first page of Google or Bing search results.
There are many advantages which are unique to online reputation management (ORM). Let us point out a few so you get a better idea:
Put Your Best Face Forward: Online reputation management allows you to spread your best news around effectively. This means anyone searching for your profile, brand, product or service has a better chance to find the positive reports about the same.
Remove Negative News from SERP: Nobody can erase a Google cache but clever use of ORM makes those news go down the ranking till they are not on the first couple of pages of the SERP. As very few people go to the later pages of any SERP, chances are that those news will not be found.
Low Costing of ORM campaigns: The campaigns provided by ORM Services India or ORM Company India are at very low rates. Compared to other campaigns, especially the PPC campaigns where CPC may go very high for competitive keywords or the SMO campaign where you need to spend a good amount, ORM comes to you at a very low rate.
Best ROI: A recent survey said, while making a purchase decision, 74% of the customers are influenced by what they see online about the brand or the product/service. With the small amount of investment, you can influence the purchasing decision of 3/4th of the total customers, making ORM the most ROI friendly campaigning ever.
ORM propels the Viral Effect: We monitor the web for our clients and whenever we see a positive news about the company, make it go viral using the strategically designed ORM campaign. As a leading online reputation management services India we know exactly which news to promote when and where and which news are better kept untouched.