Social Media Optimization(SMO) Services
Social Media is a great way to start a conversation with your next best client. Whether it is Twitter, Facebook, Google+ or LinkedIn you can approach your target audience with information that will help drive traffic and business..
There are so many platforms for social media and it's about finding the ones that are benefit for the target markets you are trying to tap into. It's a useful tool but the focus should always be to generate traffic and income. We use all platforms and look at your other web activity as well before suggesting any actions. We link it with your website, your search campaigns and any content marketing so it all works together. We remove all the hassle of updating, so you have more time to work on your business.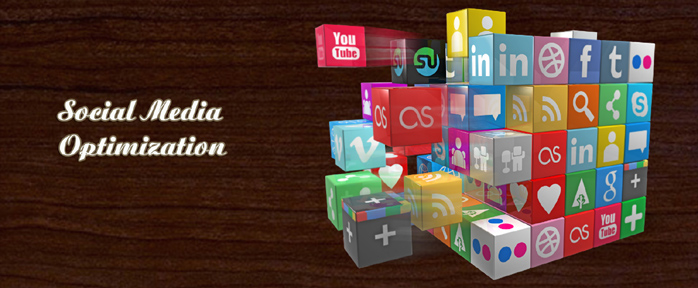 Benefits to you
Google as we know it is becoming Google+. An active Google+ presence WILL increase your visibility on page one of Google
Coordinating updates across all web activity shows a consistent brand message.
Updates can increase awareness of offers and promotions.
Linking to knowledgeable articles and blogs can increase your credibility.
It provides yet another source of visibility on the internet.
Social Media:
AGM Web Hosting provides comprehensive social media MARKETING and optimization services for those who want their businesses to expand beyond their local market to Internet Marketing. We use effective tools for digital marketing that trends to our advantage by making optimum utility of each platform. Tools include videos, tweets, status messages and so on which attracts a huge crowd depending on their needs.
At AGM Web Hosting we use the platforms that suit your business, customers and target audience and develop and engage your online audience.
In our initial meeting, we also help you to understand why social media is important for your business, if you didn't already know. At AGM Web Hosting, we work with you, developing and adapting any MARKETING ideas to suit the online platforms your business has. We then go on to create a social media strategy, ensuring your platform feeds contain business updates, important events or notices, as well as providing relevant, up to date and trending news.
MARKETING on social media is a new process that is gradually growing and will soon become a prominent feature in every marketing strategy. Understanding that social media is a vital aspect as well as increasing your company's SEO ranking, are just some of the reasons your business should be on social media. Our creative team also helps to improve your PPC advertising rate, as well as develop relevant content for your business, whether this be blogs, quotes or graphics. The AGM Web Hosting team work together to help your business to grow online.
This is important for your business to be relevant and recognised by those in your industry. Whether you're a small business or a large corporation, engaging with the right people on social media can lead you to new and exciting business opportunities.
At AGM Web Hosting we understand how important your brand is. Our social media team ensure your feed is relevant to your brand identity, whether you're looking to be formal or a little more relaxed, the key to social media is to show personality. Identifying your business as a human being helps you to build customer relationships that you may not have been able to achieve offline. We help your business to maintain these relationships, and give you a more personable feel to your customer engagement.Not only is social media important to your business, it is also a convenient way for your customers to contact you. Whether this be with queries, positive feedback or any problems they're facing, social media is quickly becoming the new way to provide customer service. Our expert social media managers know exactly how to engage with any communication your social media platforms may encounter. They also work hard to build up an audience, increase engagement levels and distribute content through the most effective networks available.
At AGM Web Hosting, we've worked with businesses in a variety of different industries, helping them to manage and build their online platforms. Whether we are building brand new social media feeds or adapting and managing existing platforms, your social media accounts are safe in our hands.
From helping a small business to start up or grow their audience, to helping a large corporation to cement their brand identity and engage with their customers in a more personable manner, there's nothing our social media team can't help you with. Every month we provide you with a social media report. Showing you what we have achieved online that month, as well as relevant social media information your business may need to be aware of.
If you're looking for a social media campaign, or a full social media strategy, the AGM Web Hosting Team help you to develop unique and exciting ways to market your business.