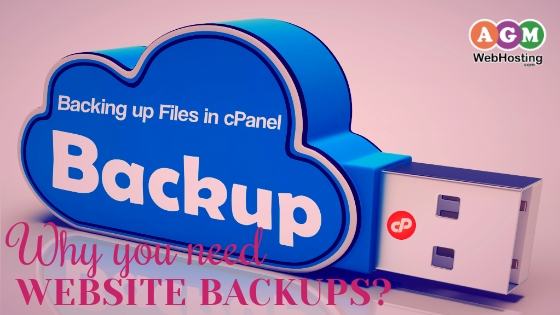 What would happen if you wake-up early in the morning and your website has accidentally been deleted by the web host provider? I'm not the alone one who is victim of the website crash, there are also other many small to medium business website owners who had been through the same dire consequences.
There are a lot of pitfalls to watch out for when it comes to web hosting of the website. It is also required to ensure your website is secure and safely backed up with the scheduled automated backups so that you need not have to start your business from scratch committing the mistake of not backing up. It also takes a lot of time to construct it again. Whether you've given this a lot of thought, or none at all, the subject bears exploring. Let's take a look at what facts about website backup you need to be wary of, and what you can do to backup your website protecting your website files and other online databases. If you already have your own website, then today is the great day to get your backup plan straight!
What is a Website Backup?
Website Backup is the website's insurance plan that allows website owner to backup sites via FTP or SFTP. It automatically conserves the users website files and other sensitive information related to online databases. Nowadays, everyone is familiar about the importance of backing up the website files and databases as the accidental website crash may greatly pose harm for them in their business.
In order for your website files or content to be safe and secure, it is imperative to backup it avoiding any unintentional website crash and accidental hazards that are likely to happen when things do not go along your way.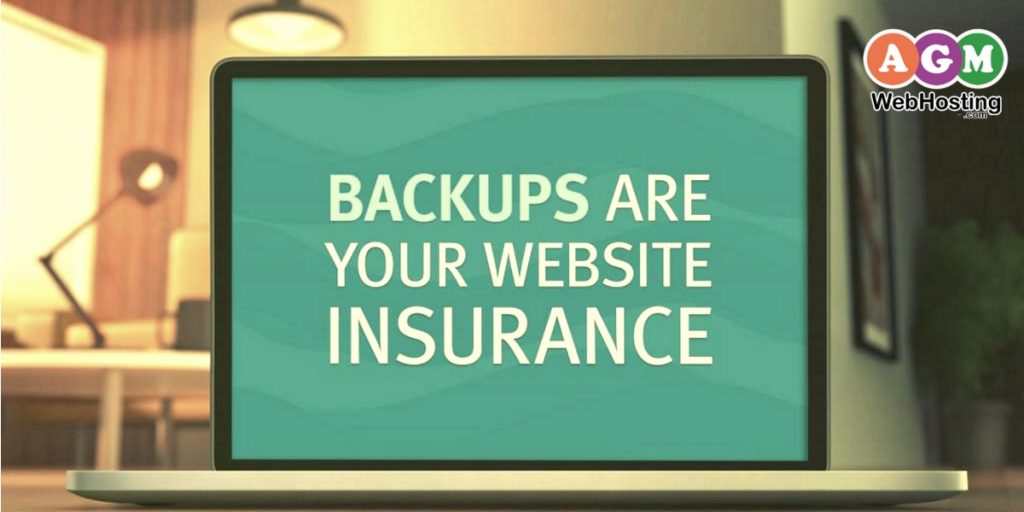 Unfortunately, website threats are very authentic. Backing up your website helps you to shield against those threats and help saving all your hard work and time which you have invested in developing your website. Also some Web Hosting Companies provide you the free backup software to install and backup your site content. Make sure, they are not fully responsible for your backups and web content. They might create their own scheduled backups on the shared servers, from which they can restore those files. However, this should not be the things in which you can fully rely upon keeping your content safe. As backups by the hosting service provider company is made scheduled wise thus allowing to keep merely the newest backups. In case, if you provide your own backup file, then it costs $0 (free) restoration costs.
6 Reasons Why Website Backups are so Important
Thus, Website backups are very crucial in today's competitive world ensuring your all web content to be safer and secured too. If you are still wondering what benefits you get when you backup your website, consider these points why they are so important.
Ensure protection against Hackers
No, site is too small to be hacked in this digital age. Online criminals may approach to your website for just to steal your credit card numbers and other sensitive information thereby causing trouble to your website and also they might do this to prove themselves. Whatever the case may be, it is going to harm more for you! If you have not backed up your web files and databases, in case of being website crash victim, it might penalizes you with huge amount of time, money and resources. Ensuring your site is secured and backed up can only help you to protect your website from those hijackers without any further losses.
Just because you are keeping a backup on your local PC doesn't ensure you're in a safer zone. While it's a good practice, what if computers get crashed, hard drives become unreadable, and all the hard work in backing up your site could be gone in an instant. It is better recommended to make other alternative website copies too such as on the live site, or on the local machine or external drive and most importantly make sure one is maintained by a reputable web company.
Expert's guide: It is a wise idea to sorting backup names by some sort of date convention to keep the information straight which might avoid accidental load of an outdated version in case you require the latest one.
Updates turned out to be wrong
Regular updates refer to updated features and increased security, but they don't always go as planned. This is why WordPress always tells you to perform a backup before updating. Websites have multiple components, including plugins, themes, software, and back-end programming. An awry update to any of these can take an entire website offline for an unforeseen amount of time.
The things start to become a bit more complicated when updating your core files or a plugin doesn't go as expected. At the same time, your site is no longer live and you are likely to get customer's complain, boss's call and also it is likely that you could lose money in the mean time as well. What can be more better in such a dire situation than simply hitting a button and restore your website in its previous state? It is therefore always a good idea to practice restoring a backup ahead of time, just in case the fire starts when you least expect it.
Accidents may happen by employee
Mistakes are never intentional. Nobody ever wants to make mistake as well. However, it is likely that an employee might click the wrong button or accidentally delete an integral file. When you backup your web files, there is less chance that human accident might harm for your websites to operate.
Ensure protection against Malware and Viruses
Viruses, Trojan horses and other malware can discover their way into your site through many several avenues, even by means of third party sites that are normally safe. You can download them unwittingly with a theme or plugin, or they can slip in through a crack in your firewall's defensive layer. Having backup files implies that you'll be prepared just in case that your site begins acting unusual.
What can You do To Backup Your Website
Now, you are probably convinced of importance of website backup and to backup your website, there are a few ways you can go about it. You can follow the following step-by-step guide to backup your website in case of accidental website crash.
Firstly, determine if your web hosting provider company provides backups as a service.

Secondly, you can better ask for your website designer to backup your site as because they should have better understanding of how CMS exactly works. Thus, they might be able to do a manual backup for your website files and databases.

Thirdly, you can make use of additional "just in case" backup service. These types of services exist in several number and you can figure it out doing some more assessment. Some are cheaper than others while others have software that's more or less user friendly.

Install a backup plugin on your site that allows schedule automatic backups. In addition to this, it should also allow delivery of your files to cloud storage services like Dropbox.

In case, if your website is small, you can simply opt to compress your web files in a ZIP folder and email them to yourself. If your website consists of large files and cannot deliver email within the limit your email provider allows you to deliver, then it is better you go with alternative backup options.

As the old adage goes, better safe than sorry!, it's a good idea to ensure saving of your web files or content copy on your personal computer regardless of what other backup services you possess in hand. Possessing two or more copies of the web files is never a bad idea.
Final thoughts
Thus, backing up your site doesn't require a lot of time, money and other resources to be considered, and it's a worthwhile investment saving all your effort and investment for your website lessening the effect caused by the online real threats. Backup your website today! And get rid from becoming anxiety-ridden website owners. What might be the better feeling than having peace of mind with your backup website files at times when you need it the most? With no second thoughts, I better recommend you backup your website and grow your business with minimum risk in hand!