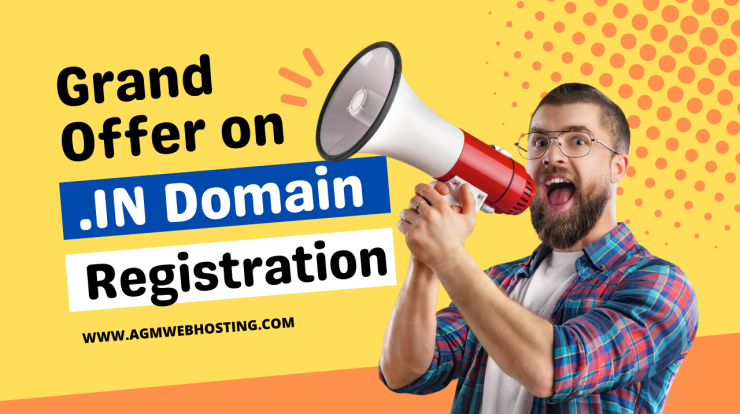 About AGM Web Hosting
AGM Web Hosting is the leading domain registration, web hosting, web development and digital marketing service provider in Nepal that helps individual, companies business go online. AGM Web Hosting is liked by many of Nepal's most large companies, news portal owners, ecommerce customers. We are a company of overachievers with an ambitious goal: deliver extraordinary products that will empower marketers and analysts to transform the consumer experience.
Critical issues are way more exciting
AGM Web Hosting only exists because we chose to provide a solution solving a problem that hadn't been resolved earlier. We're motivated by challenging the domain and web hosting market as we offer customer service guarantee(CSG) in case we fail to deliver what's promised. Our drive to deliver exponential value to our customers fuels continuous innovation across our entire company.
What are .in domain names?
.IN is India's top-level domain(TLD) on the Internet. Like any other domains, .IN can be used for websites, email and other web applications. Plus, unlike other domains, .IN is a unique TLD symbol of country India. Grow your online presence with a recognized .in domain name.
As a site owner, if you see any brand with .in domain name, it automatically brings credibility to the site and help you draw a more personal connection with people in India. Unlike other country domain extensions such as .io that is usually assigned to sites in the Chagos Archipelago of south India and the British Indian Ocean Territory, .in domain names is open to register by anyone in any location.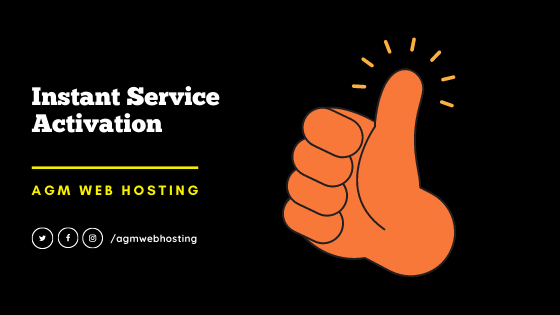 Registering .in domain means buying opportunities.
It's obvious that India is a fast-growing market, and many businesses are using .in domain names to reach a large yet diverse group. The .in domain extension is a country code TLD (top-level domain) with no geographical requirements; anyone in any country may register a domain with this TLD.
As there are nearly a half a billion active internet users in India, you can connect wide range of potential users to promote a new product with the help of .in domain. More and more people are making the decision to register .in domain today and explore all the opportunities that India presents and connect with all the amazing users who reside there. Even if you aren't looking to make your way in India, you could still register .in for its amazing potential in several other areas too.
Grab huge offers on .IN domain registration
When you think of a domain registration, you probably think of the AGM Web Hosting because of it's instant service activation and best price. But .IN domain name are available at Just NPR.49 upon 3 year registration with constant renewal price NPR.999.
If you want to be a creative writer, you probably need to know how to find reliable domain registration company in Nepal. Several domain service providers are available online today in Nepal who help you with the domain registrations, but at an expensive cost. Why to pay so much when you can actually save more over the same purchase?
Grab exciting deals on .IN domain registration in Nepal and build your website today with AGM Web Hosting at best prices.
No plan is perfect. But by spending time planning, you can ensure that you actually get the domain from trusted domain registrar in Nepal.
However, the most important thing is to analyse the domain registrar you're willing to buy from. So check the service quality and the price offered, but don't let it distract you from gaining online success.
And if you want to learn more about domain registration in Nepal, check out one of our guides here:
Register .IN Domain Today.
Good luck, and happy hosting!