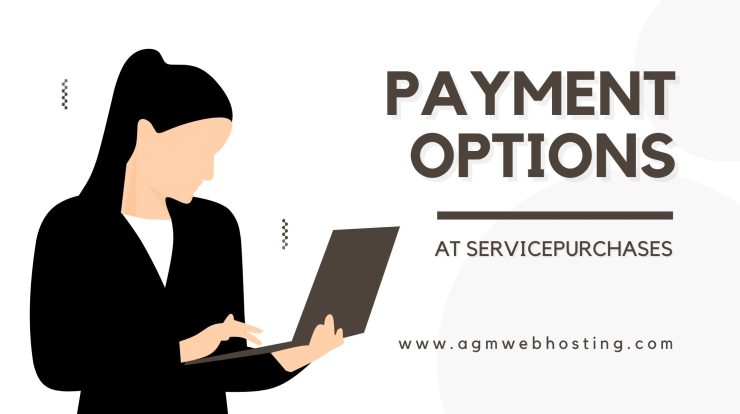 Here are the few frequently asked questions regarding payment method on AGM Web Hosting bill payments in Nepal.
What mode of payments do you accept?
Ans: We accept payments through NIC ASIA Debit Card, Net Banking, eSewa, Khalti, IMEPAY and Bank transfer.
How can I pay through Cheque?
Ans: You can simply deposit the cheque to the century bank with our bank account details to process your order request. Cheque should be in favor of Century Bank only.
Can I pay by cash?
Ans: Usually, we do not accept cash payment. You can opt for any online payment methods to proceed the due payment. If you want to pay by cash, you have to deposit the cash to the bank with our bank account details.
How can I make a bank transfer payment?
Ans: To make Bank Transfer payment:
Confirm your order and proceed to the Payment page. Choose Bank Transfer for your Payment Method.
You'll be redirected to the unpaid invoice with all the bank account information to proceed with.
As soon as your payment is confirmed by our officials, the service will be activated instantly.
How much time does it take to set up my account once payment is done?
Ans: Shared hosting account takes 5-10 minutes to set up once we receive the payment. VPS is setup within a few hours while Dedicated servers can take 24-72 hours depending on the server configuration you choose.
Do you give a refund?
Ans: Yeah, we offer refund for every hosting plans except for VPS and dedicated servers. Note: We don't offer refunds on domain registration, Whois ID protection, SSL, Website Builder.
How can I add funds to my AGM Wallet?
You can add funds using your eSewa, Khalti, IMEPAY, Bank Transfer, CONNECT IPS, etc.
There's a minimum amount of NPR.10000 limit you can add. You can contact our support representatives via Live Chat or Phone to have the maximum limit increased.
In order to add funds to your current balance, follow these instructions:
1. Sign in to your AGM Web Hosting account via AGM Client Area.
2. On the Dashboard click Add funds button on the left below Available credit.
3. Now, you can just opt for the payment method you prefer to go with and click on add funds….

Now, you're successfully redirected to the payment page to proceed with the payment for adding funds to your account.