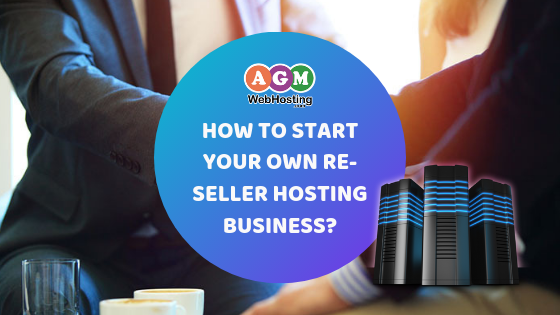 You've wondered, right?
Back when you looked for a way to make money with the web design in Nepal, you were just stoked to be a professional web developer. You designed an awesome website, fired up the latest technology, and it would all prove worthwhile too.
But what if you're getting more money than that with the Reseller hosting business in Nepal.
This will help you get all the additional benefits you can get from selling hosting services without actually having to open your own hosting company. There are many ways to profit from Reseller hosting and many developers and non-developers have already found this as a great way to increase their income.
So what should you do, if you're willing to start your own hosting business?
Here's a quick guide describing how to start your own reseller hosting business and make some serious money without investing a fortune.
Let's start with a bit of idea for becoming a successful web hosting reseller so that you can understand the reasons for my suggestions.
Someone, somewhere, told you building and hosting your own slice of the web has gotten a lot easier than ever before. Also, there are multitudes of companies in Nepal that offer hosting services for you to get started.
So you do. And you try giving the best shot.
But starting the reseller hosting business didn't work for you. You didn't meet your client's goal and offer them the value that they are supposed to and your income goals, you don't get a flood of visitors, and your business becomes stagnate.
Now you're doubting your ability to become a successful web hosting reseller, and suddenly you feel like a sweatshop worker, working super-hard with no real reward.
Making wise decisions and the right choices make the difference between an 'OK' and a great setup for your hosting business. That's why you need to ensure that your reseller hosting provider not only provides services at an affordable price and with maximum uptime but also with better flexibility in server resources, scalability, and top-notch knowledgeable support.
Makes sense, right?
It's well and good to theorize about how you can start your own hosting company, but what are some specific steps you can take to get started right now?
Let's talk about that next…
Four Key Ways to Start your OWN Hosting Company
Let's explore it.
Starting your own hosting business in the beginning just means wearing different hats. However, if done right, it helps you automate your business.
Here are some tips to kick start your own hosting company.
Opt great and reputable hosting company: If you want to set yourself up for success from the beginning, for you it is imperative to opt industry leading hosting company to provide you reseller hosting. How? You can choose the company based on hosting quality, features, help and support, uptime, price and overall value. Most of the reseller hosting newbies can find tricky to find the best and reliable hosting companies in the market because of the lack of experience and having an issue with the fund for testing to choose the best packages to plan for their business. So, take time to research all the among these top web hosting companies reseller plan and get a company with a strong reputation offering you with the top-notch reseller hosting services.
Ensure genuine customer care and offer them great value: Many customers won't get dragged to your store on their first visit. As the internet never sleeps so the excellent customer with knowledgeable support is highly crucial. Therefore, make sure you are testing the response of the customer support staff before committing to any long term hosting contract. What's more, offering value is a great way to market your services and grow your business. This ensures you have clients to take care of otherwise they might shift to your competitor.
Try Selling Website along with Hosting: As I have mentioned earlier for the developer, web hosting is a great way to generate more revenues. You can market your hosting services along with the website. Once, people design a website, they need to host their site for their online presence on the web. What can be the better platform to sell your hosting account offering some lucrative deals which they can't resist and make them feel they're offered with the value worth the investment.
Set goals and take actions: Last but not the least, like anything else in life or in business, you have to set the goals and take necessary action for the effective results. If you don't have a plan, then chances are you will never reach there where you want to go. Once the plan is set, then you need to put all your efforts together in the time if you're looking to reap the benefits. Just don't focus on the short-term outcome rather broaden it to the long term goals and outcomes. Moreover, focus on building sincere value and looking to help customers with genuine care. That should be the foundation for your business to go to the next level quickly and efficiently.
How Reseller Hosting helps you run business generating profit?
Everyone wants to make money earning profit and reseller hosting lets users to resell the hosting packages under their own brand name. In this users buy a large hosting reseller package from a reputed hosting company and sell the parts off for a profit. For example, if he spends NPR.9000 for a year on their package and sells off pieces of it for NPR. 27000 a year. Thus, reseller hosting solutions are a great way to make money doing hosting business.
Key Takeaways
As a web hosting reseller, your work will be just to impress your clients with excellent service reliability and top-notch technical support.
The good news?
After reading this article, you're equipped with everything you need to do to start your own hosting company.
Thus, start a business helping customers to achieve their goals with supreme care. You will definitely get more than you've offered.
Still, if you think there is something missing in this post, kindly let us know in the comments below.
Please do share if you find of any help!
Have a good day!