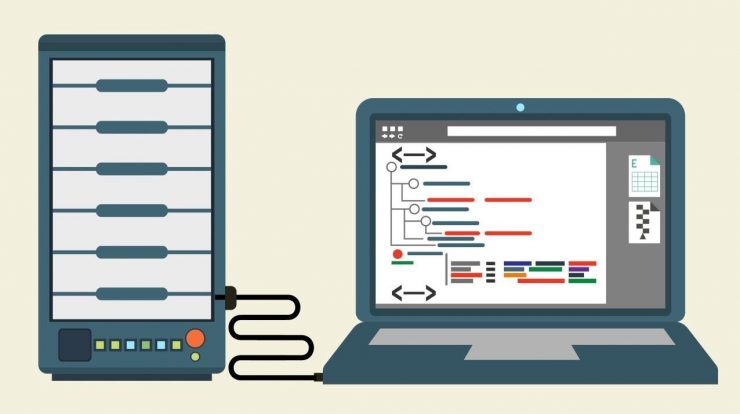 How dedicated server hosting is good on ROI's perspective?
While selecting a web hosting service for your website you stumble upon so many of them. The web hosting services also confuse company owners by bringing on plenty of the option on the table. But it's very important to get a transparent idea about all the web hosting services. So, if you are looking web hosting for your continuously growing business then dedicated server hosting is a clear cut choice.
What are the dedicated servers?
A server is dedicated when it is completely dedicated to a single website or application. It can simply be considered an upgrade to a shared server. But the question arises how and why they need for dedicated servers to come into the picture? 
Save 52% Now
Dedicated Servers USA @AGMWebHosting
Order now $70.00/month – https://bit.ly/3fuR5T1
As the user base of the companies started to increase exponentially and with this, the databases started to plummet. Hence, a shared server was now not enough to support such huge databases and thus rendered useless for such enterprises. Company owners started retrieving from the shared server hosting packages to which they had subscribed. As necessity is the mother of invention, in this case also gave birth to the dedicated servers.
Read More: Here's a Quick Way to Understand about Dedicated Server: Beginner's Guide
Shared resources on a shared server would be enough for a business during its initial days when it is under incubation. But once the business is out of its incubation period, the kind of flexibility it demands will not be fulfilled by a shared server. But dedicated server promises the same flexibility that the company is searching for. Dedicated server hosting acts to be the best option when requirements start to shoot immediately and things will go out of hand if these are not going to be met in time.
A dedicated server hosting plan brings out the best results and thus justifies the expensive packages. In no time your business will start receiving the numbers in terms of profit as well as end-users and the extra costs incurred will no more look like paying through the nose.
Sooner or later, dedicated server hosting will come out to be the real bargain for the services it will bring in. No other hosting service can provide such flexibility, efficiency, and availability.
When should one consider investing money in dedicated server hosting?
The very simple answer to this are four circumstances which are such as-
If you are anticipating that your website is going to experience an increase in traffic in the near future. There many websites that have to deal with hefty traffic on a daily basis. Websites dealing with e-commerce are the ones who have to face the maximum amount of traffic on a daily basis. These websites should never compromise with their hosting requirements as they may act very detrimental to their business.
If your website is the one that deals and takes care of sensitive information, then security is a big concern. A shared server is not a good option for hosting. Banking websites or money transfer applications should never take a risk by hosting their databases on a shared server.
There are websites that need optimum page loading times and to meet that it requires higher bandwidth. Such bandwidth range can only be provided by a dedicated server.
Some websites call for 100% control of the website owner or its developer. Such control can only be provided by dedicated server hosting only.
Why dedicated server hosting is most relevant today?
Many people would say that there are so many new developments in the cloud hosting world that dedicated server hosting might lose its relevance soon. But there are staunch reasons that prove that in spite of plenty of the developments, dedicated servers cannot lose their relevance. Those reasons are –
Tailored control and accessibility- It were in the past when a common web hosting service was enough for all kinds of applications. Now each application or website has personalized requirements that will define its performance. Requirements like business space, technical support, etc. vary from business to business. Dedicated server hosting provides customizable control starting from the OS to transferring the data also fast IT support. You cannot expect even 10% of the dedicated technical support from a shared server hosting that a dedicated server hosting can provide. They will be there with you 24/7 during implementation till delivering the service asked by the end-user.
No excuses during emergencies – There is no question or doubt to it that a dedicated server will be there standing with you like a soldier at times of emergencies. Although the probability of these emergencies is as it is low when your website is hosted over a dedicated server. Situations like heavy density traffic or bandwidth shortage usually lead to website failure. Dedicated server hosting has been specially trained to act in situations in like these and will lift out your website from these failures in no time.
World-class security – There is not a single point of instance been recorded wherein a shared server hosting or any other type of hosting for that matter have excelled over a dedicated server when it comes to security. 24/7 data center facilities, seamless camera surveillance, and other services will protect your hardware from any kind of theft.
Here are some of the affordable dedicated servers hosting services in USA-
Go4hosting.com
Hostgator
Hostinger
Cloudsouth
A2 hosting
GoDaddy
AGMWebHosting
HostWinds
Features like Best control panel, dedicated CPU, world-class software, unlimited memory, seamless network and high GB hard disks put in together makes a good dedicated server host offering your business high-performance and whatsoever requirement pops up. These were the major features a dedicated server hosting offers until and unless technology unleashes something more to it.  
Read More: The Advantages of Dedicated Servers
Thus it would not be exaggerated to say that when seen on ROI (Return on Investment) perspective, there is no competition to dedicated server hosting.
 I hope we have been successful in clearing all your doubts related to dedicated hosting. So now before it's too late to grab your suitable one, go get it. You will be happy to see your business touching exceptional results.