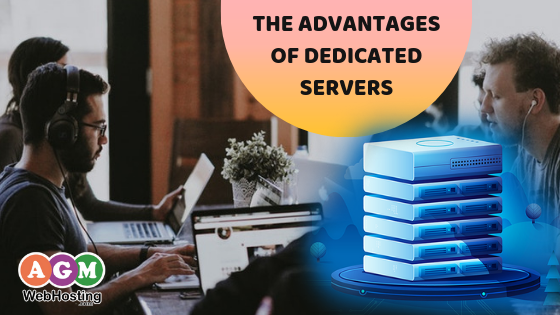 Think back to the days when your website is flexible to efficiently handle any unexpected surge in internet traffic. Did you find the hosting solutions that caters all your requirements to efficiently run and engage your visitors with your brand?
If your answer is "yes", then you are already familiar of the importance of VPS, Cloud and Dedicated server. You are employing the server resources at its best level understanding the importance of flexibility. This is something that we all need to be aware of making significant contribution to overall revenue.
Believe it or not, I regularly run into people who have the ambition to buy the whole server company. Previously I tend to ask myself what might be the exciting force to make them so. In the interaction among several users, I get to know that was only because of unaware of which server they need. If they know, then it was either they are unaware of things they need within the server or they know little of the server they actually want.
Also, it is always a challenging task to persuade them to not rush into anything. Instead I ask them all their requirement of what they are actually looking for. Since many companies switch servers after a few months, it is time consuming and not to mention the costs as well. Thus, it is a good idea to rethink well before making any hasty decision. Ask questions such as: What is the workload for your site? What actual resources you want to deliver? Does it involve large and complex databases?
As we all know that there are basically three types of web servers: shared, virtual private and dedicated. Among them, dedicated servers are considered the best one as you can enjoy the crucial customization facilities and full proof security though they're more expensive in comparison to that of shared and VPS servers.
But what are it's importance? How do you know whether or not you require dedicated servers for your websites or applications and offer your client something amazing experience? There are a number of ways to figure out this, but I'm going to focus on some of it's major benefits that might surprise you.
Read on to learn practical hints that will help you decide if it's time to switch to the dedicated server for optimum performance of the application and large sites making user feel content.
Dedicated Servers — Choose or Not?
Not all websites have the same hosting needs. Some may need more or less depending on what their website demands.
As the businesses will outgrow their shared hosting resources especially when their website sustains a massive traffic overtime, then it is the perfect time to switch to the dedicated servers for efficient operation.
There are many reasons to shift to the dedicated hosting so long as you comprehend it is the right option for your business needs. It becomes extremely important when you have custom programming needs. As shared servers does not allow you to customize resources in accordance to your requirement; while dedicated gives you option to configure however you please. You can have full control over your server and hosting environment.
However, there are some key factors to consider before making this big switch. They are:
With a dedicated server hosting, as you not sharing any resources with anyone else. There is only single point of failure only in one server, so be wary whether you are able to accept the potential downtime or not.
Scalability is another crucial aspect to be taken account of. You need to know how well does your application scale or is it that easy to add more servers thus increasing the end users you can serve. If it is, then How well does your application scale? Is it easy to integrate multiple servers and will that increase the amount of end users that you can serve? Thus, it could be a good option for you.
It is essential for you to understand what are your server performance(number of users, number of servers, hardware choices) requirements?
If your website application can scale across multiple dedicated servers, a form of load balancing across multiple dedicated servers is necessary. With the load balancing solution, every incoming request will be directed to a different server in case if server is down.
The amount of bandwidth helps you predict the data traffic. If you are going to consume more bandwidth space, then you need to go with the unlimited bandwidth space. This help you know what it costs for dedicated server hosting.
It is important to consider the location of your end user ensuring they get good network quality. For instance, if your customers are in Nepal, hosting in US might not be a sensible selection since data delivery is slow. Data delivery also depends on the quality of network.
I believe now you've garnered enough information of what things need to be considered before opting dedicated server.
Dedicated Server Hosting Advantages
Now it is time to understand the value of the online presence of your brand. It is time to examine dedicated server benefits and take your business to another level.
Without further ado, let's directly dive into some of the major benefits one can avail upgrading plan to dedicated servers.
Related:
1. Better Customization Of Dedicated Resources
When you own dedicated server, you have root access to the server. You have exclusive use of all the CPU or RAM and bandwidth resources. You can gain greater control over the server and manage the configuration of entire server in a flexible, scalable and responsive way meeting growing needs of your business.
2. Higher Flexibility over server resources:
As we all know dedicated hosting can accommodate growing business needs, you can change, modify and add resources as per the site's requirement for optimum performance. If the need for your storage, data transfer amount, processing is higher, the dedicated server hosting is the best platform to fulfil the requirement and serve your customers with blazing fast page loading and awesome user experience. With a dedicated server, bad scripts running on another site or spikes in bandwidth usage won't slow your server down.
3. Enhanced Security:
Dedicated servers permit access only to the particular company. If you are looking for getting your applications up and running , dedicated server might best fit for you. Having said that you won't risk having to share any of your server resources with other websites, who could have malicious content or spam. They come with high-security encryption, firewalls and security monitoring ensuring data is protected from intruders.
4. Higher Reliability and Higher Performance:
Finding the reliable dedicated server hosting can mean a world of difference to your business. It can mean higher uptime, faster page loading speeds, enhanced performance, and more efficient resolution to the issues. Dedicated servers offer you extreme control over the server resources. When you need it, you can better customize it for optimum performance. It helps to make server crashes more unlikely and allows your site to handle the higher traffic upsurge.
5. Reduced overheads for server equipment
Many smaller firms or companies with a limited need for a digital footprint make use of shared servers. This reduces cost service allowing multiple sites to be hosted on one server. However, this can result in sites going down due to excessive usage of the server resources. If you are looking for cheap dedicated server that is reliable and ensures enhanced performance, check out the plan here from AGM.
Bottom Line
Ready to Make the Move?
So, which is the best dedicated hosting server plan?
That will depend on your applications needs.
Based on the feedback from our experts, AGM leads the pack. But any of the reliable hosting provider ensures the benefits mentioned above. Thus, using dedicated server plan from industry standard and strongly reputed company AGM WebHosting can be hugely beneficial as well as profitable for any small to large firms.
And be sure to let us know in the comments section which one you like best.
Be sure to let us know in the comments section below what other advantages you want me to add in there.