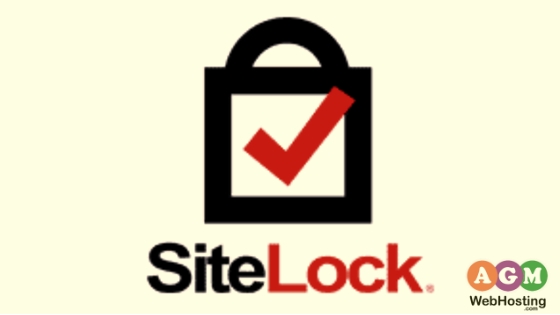 Every website requires security. It's what compels you to go with the things or tools that prevents your business website from several online threats, hackers and vulnerabilities. It's what pushes you when you're stuck in the middle of the security issues, wondering whether making use of Site Lock is truly worth it.
Is purchasing Site Lock along with the hosting packages worth it?
Probably not, if you're having non-eCommerce website or the website that does not make use of payment gateway system. In most cases, servers are protected by the server team and you do not have to worry about the website security.
However, in case if you are really concerned regarding hacking of the site and other possible security threats, then you better opt security tool 'Site Lock'.
Is locking down the site worth investing? Absolutely, yes!
And if you pursue your dreams and dare to use Site Lock to prevent your website or blog from hackers or online criminals, can Site Lock make the difference in the web world? Definitely.
Additionally, with the growth of online businesses, the threat to their security has also risen. Online hackers can access to the important files at any time and destroy them if in case security factor is overlooked. Keeping files secured online, thus, becomes of utmost importance. So, as a website owner, it's very crucial to comprehend the ins and outs of the website regarding security measures ensuring prevention against hackers, malware etc., accelerating performances and boosting conversions. So, In this post I'm going to talk about what Site Lock is and it's role in the Website security. Let's get started!
What is Site Lock Security?
Site Lock is simply a website security tools and solutions in the global sphere, which ensures complete protection of the web pages and web servers from different threats and vulnerabilities such as malware, Trojan viruses, cross-site scripting, SQL injection, etc. that is usually preferred by hackers and online criminals to steal the information. Site Lock not only prevents from threats and vulnerabilities but also informs users at what time the website is infected with such malware and viruses so that they can take particular security measures to fix them.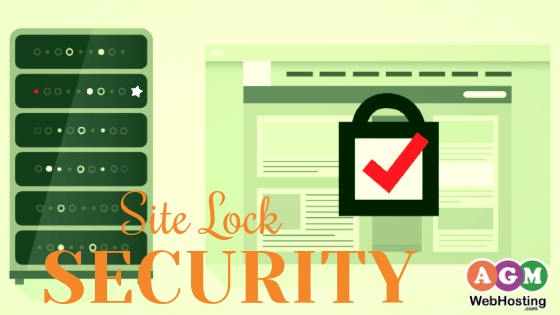 Site Lock not just ensures your site's protection; it can secure your business, too. Nowadays, due to the exponential growth of the online business and increased number of websites, also, there have been more threats to the business website's security than ever. Online criminals use malware, Trojan viruses, cross-site scripting and other techniques to steal the site information thus ruining business's reputation in overall. Who wouldn't love to protect his/her investment? Thus, it is a wise idea to use this security tool to protect your business website against online threats and vulnerabilities. And what could be the better feeling than boosting your conversions to make considerable amount of profit in turn from your single wise decision.
SiteLock scans your websites for potential security-related issues that includes online threats and vulnerabilities such as malware, Trojan viruses, pharmaceutical hacks, redirect hacks and many more. Once, the scanning is completed, it automatically fixes the issues or notifies you of the issues along with the precautions that you need to follow in order to prevent it against online hackers.  Site Lock is pronounced security service offered by many hosts. A lot of those hosts have licensing deals with Site Lock security.
Site Lock Security service provided by trustworthy hosting company includes:
Scanning & Malware Removal
Code Source Analysis
SQL Injection Scan
Network Scan and Daily FTP Scan
Verifiable Site Lock TRUST SEAL
BLACKLIST MONITORING
TRUESHIELD Firewall
TRUESPEED CDN(short for Content Delivery Network, for more read here)
SiteLock also notifies you in case if any file present in your website gets altered. When hackers try to access your files or make some alteration in your web pages; this security tool not only will instantly inform you, but also allows you to view all those activities and help protect them immediately taking some essential measures.
You will be notified or informed through dashboard alerts and email notifications, saving your site from the loss of credibility. The notification could pop-out something like this:
"They want what you have got. Don't give it to them."   
In addition, SiteLock further aids in
Verification of domain ownership
Verification of Phone number
Verification of Postal address
SSL certificate validation
Third-party trust seal
PCI (short for Payment Card Industry) Compliance
Site Lock Security has boosted the conversions rate and aided in accelerating business sales significantly. Guess what, that's because around 70% of visitors on web provide their personal details only after proper verification of 3rd party certification. Thus, Site Lock Security is an extremely proficient security tool and solutions for eCommerce businesses in engendering verifiable and trustworthy brand image. Opting Site Lock will, therefore, not only provides security protection against probable online threats and vulnerabilities, but also supports in accelerating performance and boosting conversion rates of your business making customer feel better experience.
So, would you mind telling me when you are installing Site Lock Malware Detector?
Now, I believe you could have understood what Site Lock Security is and why is it so beneficial for the growth of your business preventing hackers and online threats to your site. So, whether to install Site Lock is now completely upto you!
If you think there are more benefits to it than that, I'll be happy to know that too. Please, share those on the comments section below.