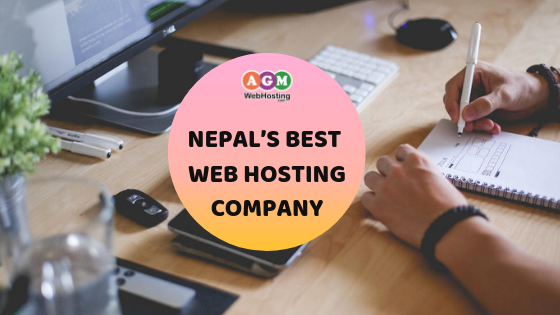 Ever dreamed of discovering one of the Best Web Hosting company from top web hosting company in Nepal?
I did.
I wanted to make the online presence of my business that helps finding much more prospects while I slept, partied and travelled around.
So, in 2017, I and my friends decided to go with different web hosting company in Nepal to fulfil the dream.
Sadly, we never identified such good web hosting companies that caters all our requirement. Some are really good at budget; others are good at marketing and we were deceived in between with their publicity seeking gimmicks. We've never been able to heighten our product based business via online community and move to paradise.
But here's the point…
Though we weren't successful to figure out, the experience taught me a lot about what Things we need to consider before opting any web hosting company as your service provider. Combined with the knowledge I've gained going with different different hosting companies, I now know the keys to success.
Here, I'm going to share you what I've learned.
So, what we need to look for in any hosting provider?
Always remember best web hosting differentiates itself among others basically in three key measures: speed, support and security. Also, it is absolutely imperative to offer you with the ability to rapidly scale your website as your target audience increases significantly and the resiliency to handle the sudden bursts of high traffic.
Generally, Hosting services are available in a wide range of prices ranging from a few hundred rupees per month to thousands of rupees. If you're in your startup phase of your online presence, you can probably do well with startup hosting under shared environment.
Without further ado, let's take a closer look at how you can choose one:
Know about the web hosting prices: As most companies will have similar claims, such as unlimited disk space, unlimited bandwidth, and unlimited email, so it is wise to find the host that offers the perfect balance in between price and features. Don't prefer to go with the advertised cut-rate sale hosting solutions rather choose to go with the one which help you grow. Because there are different value added features to be taken account of instead of price factor alone and low-priced service might not be equipped with all the features you require. Thus, if you are aware of the specifications that you are looking for, you might plot in advance before investing in hosting services.
Reputation and Reviews of the Hosting Company: More often people tend to fall into lucrative deals and make hasty decisions in opting for hosting services in Nepal. However, one shouldn't forget the consequences it might bring in the long run such as slow site load speed, poor performance and often issues with the server. Thus, before making any decision to invest some of your valuable time inspecting hosting companies' reputation in the market. Reputation doesn't necessarily mean it's a popularity on the web rather the services offered and what level of support you can expect from it. Moreover, reviews posted by genuine happy users provide great insights about hosting the company's standard and trustworthiness.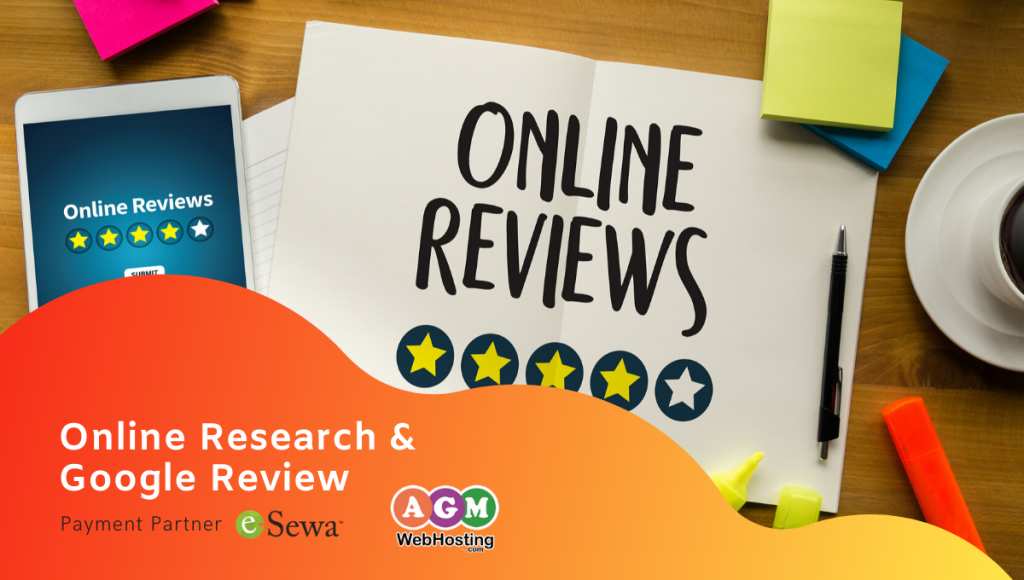 Great technical support: When you're facing a problem with your website or your clients' websites, you necessarily want answers your way. Hosting support services are available over a variety of channels today so that you can communicate with the support agents with the option you're comfortable with. To inspect about the support level, you can simply ask questions and pay attention to how your preferred hosting provider deals with your questions. You can avail any of their support channels such as phone support, live chat, tickets or emails and see how they respond to your issues.
Let me put one client's word (once I've also been through the same) as it is:
I've used some top web hosting companies of Nepal present on the web in the past, and while they make sweet promises, their services are not really that good as promised. The servers often had issues and go down too often and at times when I tried to contact to their support agents, they were often clueless or too busy with other things and even do not pick up my call for several days. However, support experience with AGM has been game changer for me.
The best hosting company provides access to email, ticket and phone support and help resolve their issues in the minimum possible time reviving client's business.
Estimate the bandwidth space your website actually demands: When shopping around the hosting company in Nepal, the most difficult part is to anticipate how much bandwidth space your site requires. What's more, you might not want to pay more than what you actually consume but you also don't want your website at the risk of under-performing when site goes beyond the allocated bandwidth. Thus, it requires more precise calculation of site's current bandwidth consumption and anticipation of its future usage.
Understand the types of server you need: First things first. If you're not that aware of server types, it is more likely that whether you end of spending more money or affecting your site's overall performance. However, if done right, you can spend a lifetime of happiness with a reliable, high performing hosting provider that is always available through phone, live chat, ticket and email to answer your burning late night questions. Shared servers are the cheapest among all and run several thousands of websites under single server.
However, it limits your access to the server's capabilities (generally limits file upload via FTP or SFTP, restricts what service you can run and amount of database access). In such cases, VPS whose performance is always better than base-level shared servers. To go with the VPS, you need to have basic knowledge of server maintenance and management. Above all, if you want to restrict sharing server resources with other sites, dedicated server best fits for you. Dedicated servers are completely dedicated resources that aids in powering the site or the application with utmost performance, storage and processing speed.
Be Wary of Unlimited Storage and Bandwidth Offers: Some hosting providers deal so-called unlimited disk-space or storage on the server and bandwidth aren't often what it seems to be. There is nothing unlimited especially when you're in the digital world. You only get what you pay for. Even if you think you're getting, the hosting provider are going to throttle your site performance or shut you down after a certain level of usage.
Are You Ready to Discover Best Web Hosting Company in Nepal?
As your web hosting provides a virtual storefront for the business. Thus understanding what your needs are, reading the terms and policies, doing research and measuring security issues will better help you find better one.
Now I know better. Now I know what things I need to do. And now so do you.
Now that you know what things you need to consider before opting web hosting provider and how to get your site running up onto the internet, you're all set to get started. Go forth and build something great.
So what are you waiting for?
Paradise is waiting.
If you have other better options in choosing web hosting in Nepal that are popping out in your mind that aren't listed here, please kindly let us know commenting below!