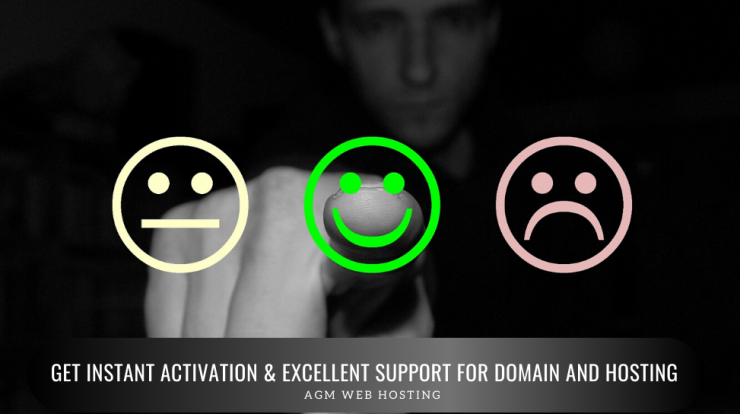 Wondering why you need not just hosting provider but also the company that wows customers via excellent customer support and instant service activation these days?
Think back to the last hosting company you visited with a moody owner that was slow to receive your order and still forgot to renew and activate your services. Did you ever go back there? Did you recommend that company to your friends and relatives? Probably not. Now consider a time when the hosting company went above and beyond for you. Whether it was answering your queries via Live chat, email within a minute or two, or providing a refund with no-questions-asked if the overall experience stands out to you as a positive one you are more likely to rave about that company to your friends or on social media.
The number one reason why customers leave any hosting provider is that they feel like companies don't care about them by not responding to their concerns. In this article, we'll share what is excellent customer service and how AGM Web Hosting has surpassed others in customer support?
What is Customer Support?
The best way to define good customer support is the impression you leave with your customer before, during, and after a purchase.
Any hosting provider companies can offer promotions and slash prices to bring in more new customers once, but customer service will decide whether or not he'll ever be able to sell that person anything else. Customer service is about bringing customers back and making them emphatically throw money at anything we put on the market.
Why Customer Support is important?
Although there are countless benefits one can avail, the principles of customer support, why it's needed, and how it can be delivered are easy to understand.
Excellent Customer support can help you to:
Increase customer loyalty and elongate business life
Bring customers back for the purchase of the next service
Retain customers for longer
Generate positive word-of-mouth about your business
Create an army of raving fans generating positive word-of-mouth about the business
Strategies can include:
Method of Contact – Instant Phone support, Live Chat, Email, and Tickets.
Minimum Response Time – prompt response. Generally Response time < 10 minutes.
Minimum Resolution Time – Issues can occur at multiple levels of severity and the resolution time will vary but shouldn't exceed more than 24 hours.
Treating customer's complaints respectfully making them believe you own their problems.
Acting on promises and guarantees made to the customer and exceeding their expectations.
One quick question –
When was the last time you experienced good customer service and with which hosting provider?
The company that surpasses others in providing Excellent Customer Support
Whether you need instant customer support via phone, email, live chat, ticket, or social media, AGM Web Hosting is there for your rescue, and delivering excellent customer service is their company values too that differentiates them among competitors.
Also Read: How to Enable Two-Factor Authentication in AGM Web Hosting
Still, have some doubts regarding customer service experience with AGM Web Hosting?
Do reality check of their reviews on Google, Social Media, and other various channels. Also, it's a good idea not to make decisions based on one or two glowing reviews or bad reviews Try to get a exact customer service experience reading a number of reviews.
Ask questions live to their Live chat support to see how long they take to respond while browsing their official website. Don't forget to make a call to their designated customer care number at odd hours to view their reaction. Also, you can join live chat or leave email queries to know about their minimum response time. Their minimum response time for Live Chat and Email query is expected to be less than a minute and an hour respectively.
And resolving any issue related to the domain and hosting services should not take too long and to be precise, AGM Web Hosting just takes not more than 24 hours for critical issues since they know every second can be critical if your website is down or your email doesn't work.
Final Words
So you can see how massively a customer support system can enhance customer experience and whole your business. Customers can become more loyal and motivate them to buy more services. Now that you know all the metrics to evaluate the support quality of any hosting provider, it will be easier for you to choose the best hosting provider for your project.
Do you have any questions or comments regarding customer service? Ping us on Facebook.
If you want to learn more about the technicalities around the domain and hosting, follow Sameer Khan and check out his blogs.