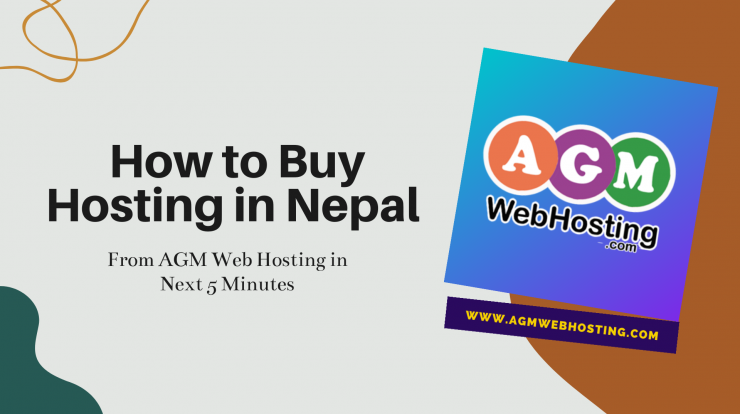 Want to learn how to buy hosting in Nepal?
Running a successful online business either it be a News Portal website, Large eCommerce website or a Blog requires a lot of work, and some days you might even feel like you won't see the fruits of your perseverance and dedication.
Sounds like you? Fret not, you're in the right place.
This article DOES believe you've already purchased domain and provide some easy steps that actually helps you to buy hosting in Nepal.
If you're are a newbie and looking to just start out, it's a good idea to buy the domain name and web hosting from the same hosting company ensuring your domain is conveniently configured with hosting account.
But before I share what these tactics are and how to use them, let's clear something up.
But before I share steps to buy hosting in Nepal from AGM Web Hosting, let's clear something up about two main questions that you need to ask yourself:
Which platform do you use to build your website?
It completely depends on the purpose of your website which could be anything, your business and expected number of visitors to your website etc.
So, wondering when to use WordPress(that powers approximately 22% of the website around the globe)?
WordPress is the one of popular CMS of PHP that requires very little configuration, however in case if you require customization or custom UI/UX then you may need a professional team to build your website. If your platform is WordPress, AGM Web Hosting is offering affordable and reliable WordPress Hosting Plans. If it's other than WordPress, you can then buy Linux and windows hosting plans as per your requirements.
How many websites do you want to host?
You also want to host a single website, then a single domain hosting plan to host your website. However, to host multiple websites you need to buy multi-domain hosting, reseller hosting or even VPS hosting as per your resources requirement to host your WordPress site.
If you have answered these two questions & decided which hosting plan caters to your requirement, then follow the steps mentioned below carefully to make a purchase from AGM Web Hosting.
How to Buy Hosting in Nepal from AGM Web Hosting?
You can shop different hosting plans from the AGM Web Hosting official website on your pc or mobile phone. However, in this guide 'how to buy hosting in Nepal' basically I'll be guiding to purchase WordPress hosting step by step and the same applies to all hosting services.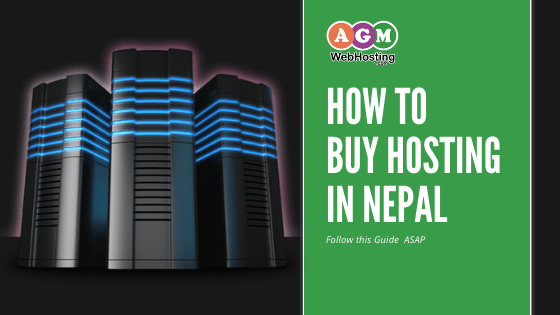 To order WordPress hosting services using the Cart:
Open the browser on your PC or mobile device and type in https://nepal.agmwebhosting.com on your web browser.
Search the WordPress Hosting under "Hosting" Category on the Menu Bar. Then click on the Standard WordPress Hosting.
View all the four plans now and place the order for your preferred plan. For now, I'll go with the Standard Plan. Now Hit on the "Order Now" button to get started.
In the Choose a Domain Section, as we already said that we believe you've purchased domain already so click on the third tick box that says – "I'll use my existing domain and update my nameservers". In case if you want to buy domain as well then you can tick the first tick box that says – "Register a new domain" and follow the same procedure after searching for the domain name.
Now, click on the "Continue" button at the right.
Then, "Checkout" on the Review and Checkout page.
Now here you need to create your AGM Web Hosting account. If you already have one, you can use it to login & save some time.
Once, you're happy with all the details filled, choose one of your preferred payment(eSewa, Bank Transfer or Paypal) and click on "complete order".
Now make the payment and hosting details will be shared with your registered mail address.
That's it! Congratulations, You have just purchased web hosting for your business, eCommerce, news portal or blog websites. I believe you now have learned how to buy hosting in Nepal.
Also Read: How to buy Domain Name in Nepal
Did you use this guide to buy hosting in Nepal? Did you get stuck somewhere in the middle? Let me know in the comments below and I'll be happy to help!
AGMWebHosting Review: Nepal's Best Hosting Company
If you find this guide helpful, be sure to share it with your friends on Facebook, Twitter, and LinkedIn!
Sharing is caring!