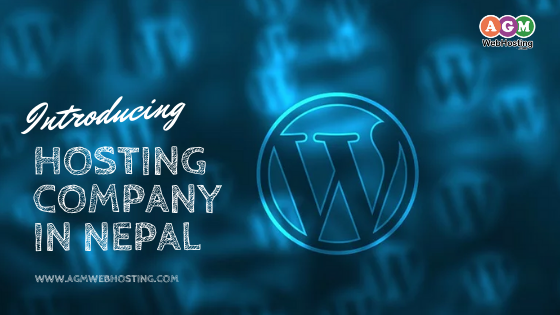 The best reliable hosting company in Nepal is always fast, secure, scalable, and has excellent customer support that can completely help you.
Let's look at some of the market's leading hosting providers in Nepal that matter most. Find out who is the cheapest, view genuine Google reviews and decide which might best fit your business.
Find out top 10 Web Hosting Company in Nepal –
AGM Web Hosting
Web Host Nepal
Himalayan Host
Gurkha Host
Mercantile Communications
Nepal Link
I-Tech Nepal
Web Tech Nepal
eHosting Server
Crazy Host Nepal
Source: https://articlexl.com/top-10-web-hosting-companies-in-nepal-2018/
3 Things to Consider Before Choosing Hosting Company
If you're going to host for the first time, chances are you don't know what things to look for in any hosting company in Nepal. Have good news, here I'm going to share those three things to look for when shopping for a hosting provider.
● Speed- Server Speed is crucial. As Google uses speed factors while ranking particular sites. Having said that, if your site load time is high, it might adversely impact search engine rankings.
● Uptime- Uptime is another unavoidable factor as it's where every online business's success relies on. Anytime your website is down, it might negatively affect visitors and finally your sales too.
● Support- How often do they get to you immediately when your site goes offline? Choose only a hosting provider that is available all the time.
AGM Web Hosting – Best Hosting Company
How?
Affordable Price
99.999% Server Uptime
30-day money-back guarantee
Excellent Customer Service
Payment Method: eSewa, Bank Transfer, Paypal, etc.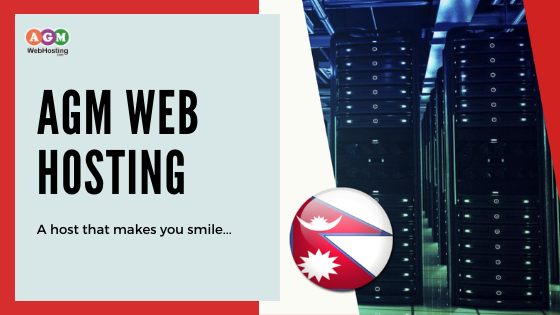 AGM Web Hosting is the market-leading domain registrar and hosting company in Nepal which is more than it's brand that you probably recognize from its amazing ads. In fact, it is one of the most widely preferred hosting providers with hundreds and thousands of customers all over Nepal to date! So, what makes AGM company so popular in Nepal? Sure, because of it's amazing pricing, reliable support, added features and service offerings with all budget in hand.
To start with, AGM Web Hosting provides hosting plan starting with NPR.699 for 500MB disk space on the server. That's really good who don't have big pockets to get started with the online business, but what's even more remarkable is that they offer Free SSL Certificate and Daily R1Soft Backups for free with no additional cost asked. Nice!
Moreover, if you are a blogger or business Site Owner, you'll really love how well AGM Web Hosting grows with your growing needs. Also, they run various deals, sales and offerings every season around the year so that you're provided with ridiculously low priced domain and web hosting services with added bonuses thrown into it. That's truly a generous offer offered by AGM, which you don't want to miss out on.
What's more, their instant service activation and customer support service are simply the next levels. You can talk to someone over the phone, ticket, email and live chat all the time. What can be a better feeling than to get holding hands when you need them the most. What else? Fret not, yet you're dissatisfied with their services, they have an impressive 30 money-back guarantee.
Key TakeAways
As tempting as it may be to opt for a hosting company in Nepal quickly and just get on with your business, it's undeniably better to take your time and do some extra research that might help you avoid bad hosts. In doing so, you'll also be able to find the hosting company with which you can stick for a long period.
Please do share if you find of any help! Cheers!
Discover Top hosting Company in Nepal (Expert's Guide)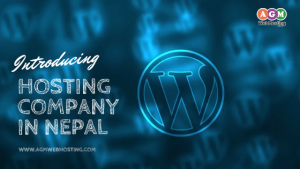 This article helps you to garner information regarding top 10 web hosting companies in Nepal. It also provides deep insights on which hosting company in Nepal is more reliable and why? Continue reading to know more information.