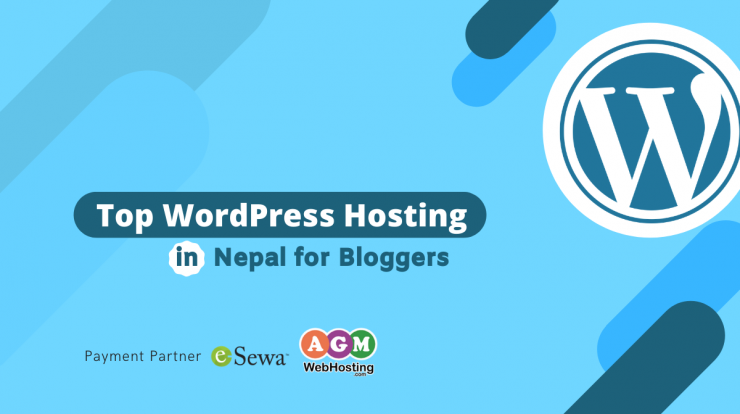 Ready to launch your first blog but wondering how you could choose the right WordPress hosting in Nepal?
Maybe you're inspired to share your experience, earn passive money online, or just have fun.
It all starts with great hosting and once you have opted right WordPress host then you'll be able to create a WordPress blog and publish the post.
So, if you're one who is planning to start a blog hosting with WordPress hosting in Nepal, then this guide is sure to be very beneficial for you.
So you've already asked the smart question with you which WordPress Hosting to trust for your website. Furthermore, you want to ensure your blog remains up and running all the time. You're ready to invest in the hosting solutions for your blog website and wondering where to start?
Fret not, this guide is about what to look for in a WordPress host and which WordPress Hosting in Nepal is the preferred choice for a beginner as well as experienced bloggers.
For those who are ready to start now though, let's cut straight to the chase.
Things to Consider when Choosing a WordPress Hosting in Nepal
Due to the popularity of WordPress hosting, top web hosting company comes with easy 1 click install options for WordPress in the cPanel. WordPress hosting company that I have listed in this guide offer full support for running a WordPress site hosted under optimized WordPress servers.
How does it differ from all the other WordPress Web Host in Nepal for hosting efficiently? You need to look into more details before you get started.
WordPress Hosting Features
Ready to look into the best WordPress Hosting features for the blog? Get started by seeking these crucial features any reputable hosting provider provides to its customers. Then tell us how this post helped you commenting below.
WordPress Hosting is a topic of huge importance for every blogger and site owner today. At AGM Web Hosting, they believe that security is not just about risk elimination rather it is the value offered to their customers.
If you fail to update WordPress core and plugins, your site may suffer and AGM Web Hosting adds another layer of security and updates your plugins and core for you via their "managed" WordPress hosting options
On top of all, speed is very crucial. Make sure, your site loads in less than 3 seconds, the lower the better. Select a web host that employs speed technologies such as LiteSpeed, SSDs, HTTP/2, and CDNs and caching technologies like Varnish.
Your hosting company needs to offer you everything that helps you scale with you as per your growing traffic needs. Many hosting providers in Nepal are simply boasting themselves with gaudy advertisements – we provide unlimited space and bandwidth. Make sure, you examine all the things to make sure your host can handle your blog without sacrificing speed, performance for a sudden spike in traffic.
Everyone wants to save some big money. However, your web host provides various packages for your different hosting needs. You can also find a free hosting service provider if you put some extra effort into Google. However, I personally recommend you to stay away from such publicity-seeking gimmicks to avoid unexpected site downs.
Try figuring whether your preferred host offers free backupsor not for instant recovery in case of extreme cases.
My preferred web hosts in Nepal should offer "one-click" restorations, which means your lost data can be restored quickly. AGM Web Hosting is a paragon of the best WordPress host that offers easy and industry-standard free daily backups.
Which WordPress Hosting in Nepal is best for bloggers?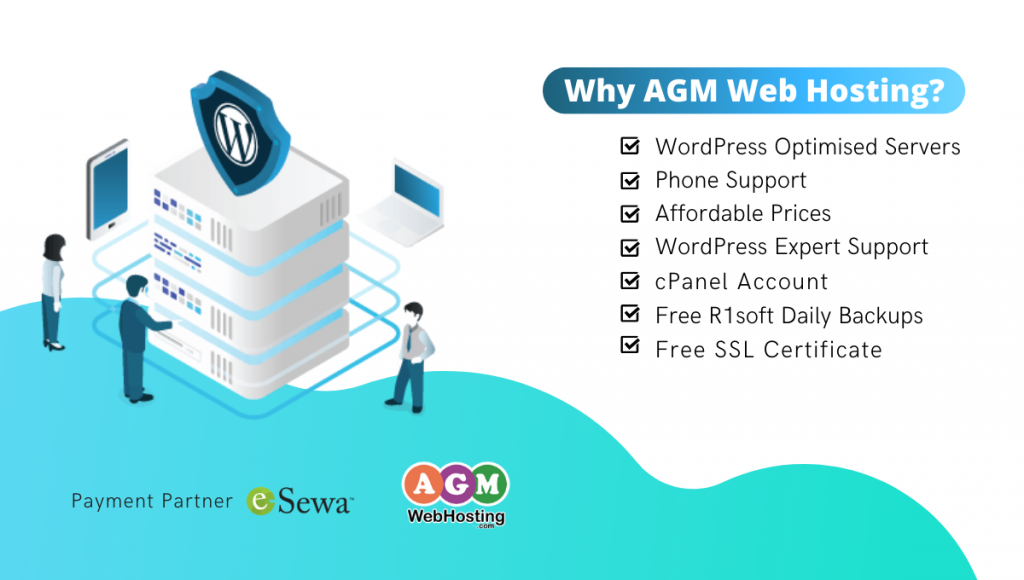 For me it's only AGM Web Hosting and Here's why:
Phone Support
Affordable Prices
WordPress Expert Support
Speed Technologies Used: LiteSpeed and caching
cPanel Account
Free R1soft Daily Backups
Free SSL Certificate
The company is consistently rated the top WordPress hosting in Nepal in the industry when it comes to quality and service by thousands of users.
Also Read: Cheap Web Hosting in Nepal
Final Thoughts
So, no matter what kind of blogger you are — small business, beginner or experienced — it's worth to examine hosts that offer only the best WordPress Hosting at an affordable price with good support.
Stumped? Here's my recommendation….
Kindly give a test to AGM Web Hosting's WordPress Hosting and avail excellent service. Believe me, you will thank me later!
Happy blogging!