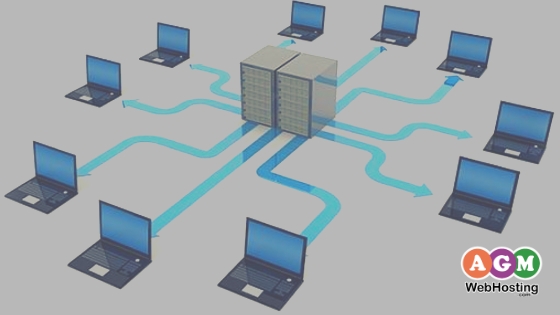 Hooray! You finished developing your website or blog! Take a moment to revel in the satisfaction, but as you slide down from cloud nine, you'll notice a slate full of new tasks waiting — editing, designing, hosting, marketing, and more. It's time to figure out how to choose better hosting platform to host your website, and on that journey, perhaps the most critical undertaking to absolutely nail is the shared web hosting.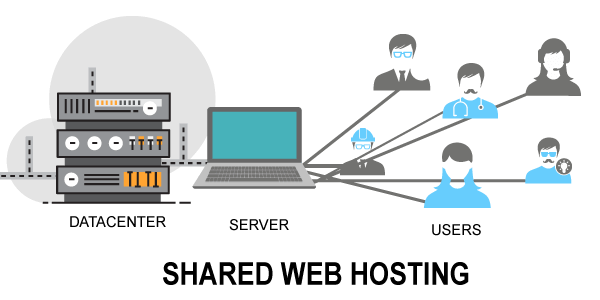 What is Shared Web Hosting?
Shared Web hosting is the web hosting in which one web server is partitioned out and is used for serving pages for thousands of different websites each having its own internet domain identity ensuring effective sharing of the resources of that server's assets. This is generally the most economical web hosting option to choose from among several hosting solutions, as the overall cost of the server and its assets are spread over many customers facilitated on the server. Shared Web Hosting is ideal for individual websites, small sized businesses that don't require every one of the assets of a server.
A recent Intuit info-graphic records that more than 15% of small businesses do not yet have a website and approximately 31% are discontent with their existing website. As we all know, in today's world, if your business is not online, then it is likely that you are in huge loss losing many potential customers.  Both these statistics indirectly refers to the complication a little or fair sized organization or SME has faced in making selection of the reliable and quality hosting service. In most cases, the perceived difficulty, cost or limited featured under typical shared hosting packages may curb in either kick starting a new website or moving away from current trembling hosting provider. However, in recent years, some web hosting companies has introduced compelling features at affordable pricing levels that are redefining the quality of services available to an individual, SME or SMB.
Checklist for the Selection of Web Hosting Provider Company
There are many web hosting service provider company around the globe with attractive offers and hosting solutions to serve you and make your website online to help you grow your businesses. But before rushing to opt for particular web hosting company, you are better recommended to follow the checklist mentioned below:
The Hosting service must be available as per your requirement.
Should provide cost effective hosting services
If necessary it should have to allow user to upgrade for any better hosting plan at any time.
Technical issues should have to be resolved at minimum possible time.
Benefits you Get choosing Shared Web Hosting
Don't rely solely on the offer that the hosting provider company has offered you to get the best plan out of it— it's up to you to figure out how to make choose of web hosting, and more specifically, how to make the presence of your website online.
This can be difficult, because at times you are probably not aware of the number of web visitors visiting your website on the first go. My aim here is to provide number of attractive benefits that any individual and businesses might get embracing the shared hosting plan.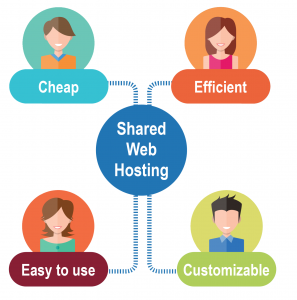 The biggest advantages when hosting with the shared hosting plan is that you are usually offered at extremely affordable price range. The shared hosting plans start with minimum amount of $5/yr and you can reap tremendous benefits from shared hosting services. Moreover, you can manage to acquire enough storage and bandwidth space at reasonable rate because of stiff competition of many hosting companies in the market.
The Previous year's Intuit recorded that approximately 44% of businesses now integrate their businesses with social media to attract new customers. But, how many hosts offer automated Facebook integration directly from your shared hosting account? You can also ask for the same from the hosting provider company and ensure how you can integrate it for promotion of the services and products.
Both the Personal and Business shared hosting plan provides a free £20 and £30 Google Adwords Voucher respectively, that allow you to launch a small marketing campaign in tandem with your designed new website.  Every bit counts, as you keep costs low and pursue new marketing angles.
Together they form the Holy Grail of hosting dashboards and wizard-driven software installation. cPanel is an industry leader in offering smooth, convenient, intuitive control panels to handle various hosting tasks including backups, redirects and sub-domain administration. Softaculous offers you single-click installation of popular software consisting WordPress.
The Business package, considered best value, allows an unlimited amount of websites (plus unlimited disk space). This is a perfect vehicle for running business sites and adding on additional services such as mobile sites, GoMobi, and secure VPN. What is more, you can also use the "Addon Domain" feature to add other domains and host them via the same web server.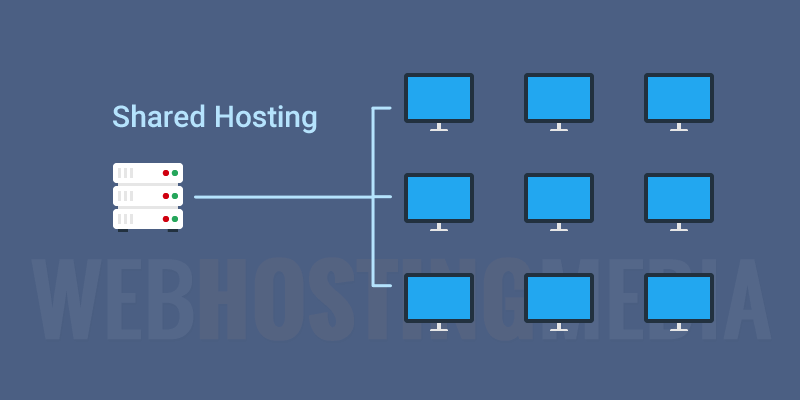 We all want convenience with no or little exertion or consideration in our lives. It works the same way for hosting services as well. With shared hosting platform, you don't have to worry about website management as your web hosting will be fully managed by highly professional and skilled experts granting you adequate convenience and therefore allows you to focus on website and business to make more profits.
Even though resources in shared hosting are shared among several users, the website is managed fully by the web expert using control panel tools as it is user friendly and one of the powerful tool that can help you customize your website. It also help users to manage a range of features such as uploading files, images and checking site statistics as well. Thus, customization is another crucial benefit that the user can benefit from once they choose this plan.
In this post, you've learned what shared hosting is and the benefits you get from selecting shared web hosting plan.
Do you have any more benefits you might get from shared hosting packages? Share your thoughts in the comments section.