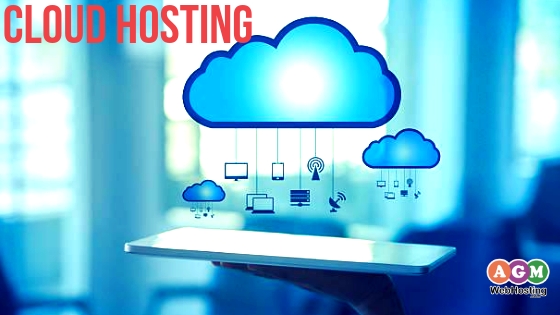 You want to host your individual or business website, but when you are about to get started, you realize you don't have a great hosting solutions options. Or perhaps you have so many options to choose from, you're having a hard time picking the best one. Or maybe, you already have an option, but you just aren't sure if it's any good.
That's what we're here for. In this blog, we will discuss about why cloud hosting is considered one of the best and easily scalable hosting solutions in comparison to that of traditional hosting such as shared, dedicated hosting and how cloud hosting solutions help you get started your business at low-cost, with better flexibility and scalability. Additionally, it helps you understand how it aids you to make even better decisions.
Let's get started with what cloud hosting is!
Cloud Hosting Definition:
In recent times if you've read any technology post, it is likely that you've come across the cloud terminology such as cloud hosting, cloud computing, cloud software, cloud accounting etc. I believe you guys are familiar with what regular hosting is where you simply provide your website to the hosting company and they host that website making it available online to the web visitors. So, what is cloud hosting.
Cloud hosting is the hosting services type available on virtual servers which take their computing related resource from huge underlying networks of physical machines (aka web server) or via multiple connected servers that comprise of a cloud to host data, services and other solutions. Servers are configured in cloud environment, and your site gets the benefit of multiple servers ensuring better performance. To put it simply, at times if there is an instant rise in web traffic, it can utilize resources not just from a single server rather from all the servers within the cloud.
How Cloud Hosting differs from Traditional Hosting?
On the other hand, in traditional hosting, your website is hosted on a single server on the internet, that means your website and others websites are all sitting on one physical computer on the internet. Thus, it is considered one good options for the hosting solutions as it ensures cost efficiency as lots of people are sharing that computing resources such as Disk Space, RAM, CPU etc. Also, it's bad in case if one another person happens to have a wildly popular website on that server, the performance of the overall server can degrade affecting your website as well.
However, if set up properly, cloud hosting services can provide excellent stability. Also, when one server within the cloud environment goes down, the others generally pick up the slack with insignificant impact on the host's sites, provided that there is proper redundancy built in.
Definitely, if the cloud environment is not set up optimally, a single server going down might take down the whole server within that environment and affecting the overall performance.
How does cloud hosting improve and resolve the situation of degradation in the overall performance due to presence of one or two wildly popular website that are hosted on the same server?
Well, in cloud hosting services your website is hosted on a single server along with a whole lot of other people websites. Your website and others website all are hosted by the cloud hosting company on multiple servers at the same time. Consider, there might be 15 different web servers, physical computers and on each of those 15 servers all websites hosted by the same company are available. This means it offers greater degree of scalability, robustness and reliability for the website when hosted in a cloud infrastructure as opposed to traditional hosting.
Further, cloud hosting offers a level of scalability that traditional hosting can't. Because of cloud hosting companies providing virtual space on an on-demand, as-needed basis essentially similar to VPS hosting, some companies don't even call their VPS hosting solution VPS anymore they rather say cloud or VPS cloud. What is more, due to the elastic and resilient nature of the cloud hosting, issues with one website or application are unlikely to affect your bandwidth and performance in hosting your site within the cloud infrastructure.
Now, I think you have understood what cloud hosting is and how it differs from traditional hosting in more detail. I hope you found something valuable and enjoyed reading the blog. If you think there are some other things to consider, then let us know in the comments below!