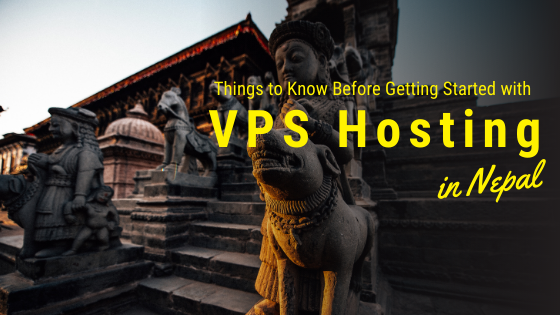 If you search Google for VPS Hosting in Nepal, you'll find a lot of hosting companies.
The truth?
There are very few companies offering the exact requirements and capable of scaling your business to the new heights.
But if you want to know which companies is a lot better, if you're looking to up your business partnering with right VPS hosting provider company, AGM Web Hosting (assessing all the essentials VPS requirements) can help make it happen.
In this post, you'll learn what to look while choosing VPS Hosting in Nepal. Specifically:
The definition of VPS Hosting Server;
Comparison between VPS Server and Shared Server
Minimum VPS Hosting Server requirements;
What is Fully Managed VPS Hosting and it's importance;
Should you get cPanel/WHM in your VPS Server Plan.
Free Bonus: Above all, you will get to know best VPS Hosting recommendations.
Without further ado, let's get started.
The definition of VPS Hosting Server
(VPS Hosting) is one of the most sought-after options when businesses outgrow their Shared Hosting space. The reason being your business now has a large customer base and the traffic count too has increased significantly.
On VPS, not all resources are shared. The overall CPU time and memory are shared across all accounts on the server, but at the same time, portions of those resources are always dedicated to each account. This allows for more power and flexibility than being on a shared account.
The most important factor to consider when choosing a platform is the way you will utilize it. What do you plan to do using a VPS? What software do you need?
Difference Between Shared Hosting and VPS Server
Shared hosting is relatively cheap and allows you to host your website alongside others sharing the same server resources. But be cautious and study your preferred hosting provider's Acceptable Use Policy thoroughly while looking for unlimited web hosting in Nepal. The truth is, that even if they claim unlimited storage or unlimited web hosting with their shared plans, they don't want you to use much of it. On the contrary, they secretly hope that you will use less without adversely impacting the experience of other hosting users that are hosted on the same server and sharing same server resources. For that reason, hosting providers usually put limitations on their policies (e.g. "they do not set limit on amount of bandwidth, disk space so long as you use in the normal operation, if used you will find your account suspended someday," etc.). So don't be convinced that you have unlimited storage simply by seeing big advertising gimmicks get "Unlimited Web Hosting". You may be required to upgrade to a VPS that might cost you big later.
VPS, on the other hand, is an isolated server and a superior solution in almost every way with respect to shared hosting server when it comes to technology. You will be able to install and use any professional software you need. Managed VPS hosting offers a more hands-on approach from the hosting provider. Your hosting company takes on the responsibilities of hardware maintenance, software installation, updates, technical help.
Technically, VPS servers are actually still 'shared' environments (in as much as there will still be more than one user running on the same physical machine), but the technology used to assign resources and keep users separate is much more sophisticated. The key difference is how resources are divided. Much fewer users use the same hardware and each has its own 'private' environment, which makes it seem as though they each have their own server.
Minimum VPS Server Requirements/Specifications to Look for in any VPS Hosting in Nepal
VPS Server Requirements/Tips:
Ram Memory is essential(the more RAM memory you have, the more plugins a VPS can handle, the more smoothly it operates (think about 1 GB and higher);
CPU Resources
Number of cPanel offered(Note: You require to pay for cPanel license depending upon your requirements on most hosting providers. However, with AGM Web Hosting there is no such limitations on the number of cPanel offered with very low licensing fee)
Root Access
Fully Managed Support is the must.(Even some hosting provider may claim to offer fully managed support don't forget to check their customer reviews before you trust your preferred hosting company)
What Is a Managed VPS?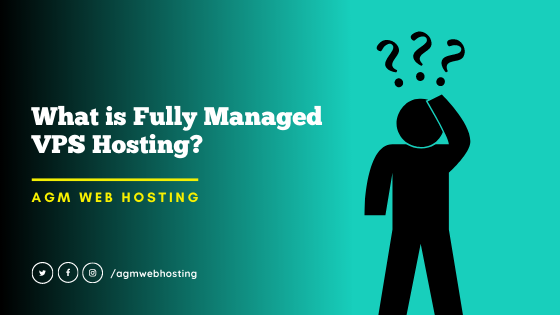 Taking into account that a VPS acts as a separate server and requires minimal server administration skills, the majority of hosting providers offer paid support for their VPS plans. Such VPS are called managed or fully managed. With a managed plan, a user still has the freedom to choose software and control their VPS, and the hosting company provides the user with server administration support. In some cases, getting a managed or fully managed Linux VPS might be cheaper than getting a Windows server.
With A Managed VPS you get the reassurance of being backed up by the AGM Web Hosting Support Team, who'll be there for you by live chat, email, phone, or ticket.
It's worth mentioning that we are talking about server management here in fully managed VPS. However, it doesn't cover account management. Usually, there are a number of features that you can expect from a managed VPS plan:
Operating system updates;
Core services professional support (e.i. Web server, mail server, database server, etc.)
Proactive server monitoring and addressing server issues; and
Security enhancements.
Don't pay a salesperson's commission – pay for a great product and service.
Should I get cPanel/WHM in VPS hosting plan?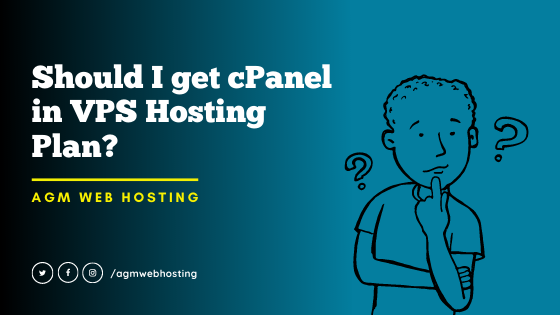 VPS hosting plan is great for users who want to run their website privately with more storage, higher CPU capabilities, RAM resources or even have multiple websites.
WHM is only available for dedicated servers and VPS. It is great for reseller hosting because it allows a client to have separate cPanel accounts.
Having cPanel/WHM in your VPS Server provides you much control on your website and provides many features that you can't get anywhere. In addition,
helps optimize site
can scan website
handle custom email address, ie support@yourdomainname.com thus providing professional impact to your visitor and clients
analyse server usages.
VPS hosting is great for people who want to run their site privately with more storage or even have multiple websites. A control panel is a no-brainer when it comes to hosting, especially if it's a larger website or if there are many of them.
Upgrading to one of the best VPS hosting plans will drastically improve your site performance if you're currently using shared hosting.
If you're on a tight budget than a good alternative to a general VPS — if you're running WordPress — is premium WordPress hosting (check here). These are usually a bit more expensive than the baseline VPS services, but can provide significant speed and reliability boosts, as well as tons of convenient features, such as automatic backups, staging sites and more.
Visit: agmwebhosting.com for great deals NOW!!!
Also Check: VPS Hosting in Nepal