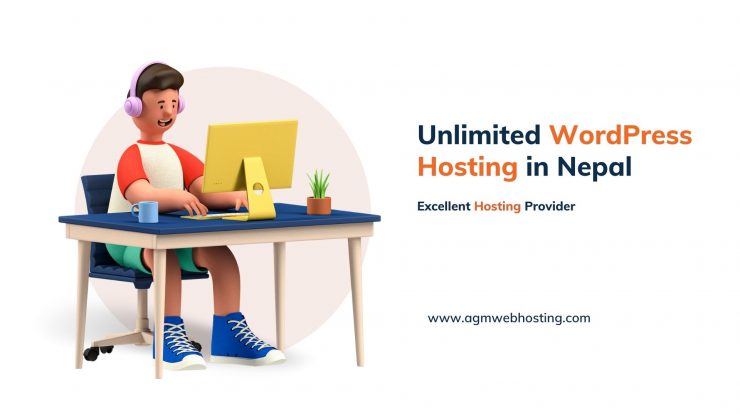 If you've ever been worried about the selection of unlimited WordPress hosting in Nepal among several hosting providers, you might want to check out AGM Web Hosting.
Choosing WordPress hosting in Nepal can be daunting — there are so many options that all promise the best customer support, higher server uptime(99.9996%), and a great price, all of which are key for operating your business or personal website.
Here, we're taking a close look at some of the key features: service price, performance, support that are available within WordPress Hosting Offered by AGM Web Hosting.
Unlimited WordPress Hosting in Nepal | AGM Web Hosting
AGM Web Hosting offers four premium WordPress hosting plans: WPH -1 PLAN for NPR.3820 per year(12GB of storage and free SSL), WPH – 2 PLAN for NPR.5740 a month (20GB of storage and Free SSL), WPH – 3 PLAN for NPR.7660 per year(40GB of storage and Free SSL) and WPH – 4 PLAN for NPR.9580 per year(Unlimited Hosting and Free SSL). Like most other shared hosting services, these prices don't go up upon renewal.
Key Features:
cPanel Account
Softaculous Script Installer
Free SSL Certificate
Free Daily R1SOFT Backups
Multi-PHP version (5.1 to 7.3)
Unlimited Databases
Unlimited Sub Domain
Unlimited Email account
Unlimited FTP account
Web File manager
Log Files
Planning your WordPress hosting purchase
Page load Speed, website security, and reliability are key factors that you need to consider when choosing your next Premium WordPress hosting in Nepal. However, the most important factor that you should consider is "Your Needs and your site's requirements". Assessing and evaluating your site's exact needs before purchasing your WordPress hosting can help you save big. Now that you've got ideas regarding few major features, here are a few tips for when it comes to actually choosing a plan.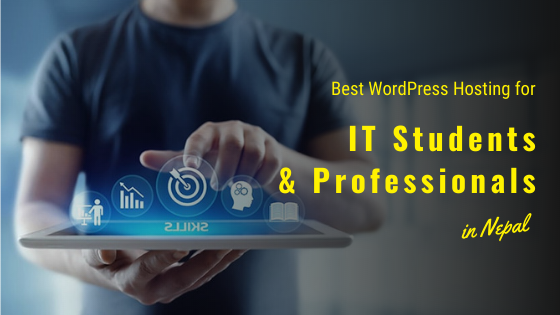 Starting Price
Despite the fact that most WordPress hosting providers in Nepal typically list a low starting price on their main website just to entice customers, this price will usually require you to pay up front for two to three years of service — so it's not really, say, NPR.300 a month, but NPR.7200 in advance for two years. And once the promotional period gets over, the price to renew your wordpress hosting can end up being way higher. So, it's crucial to be wary on Starting price and renewal price of the services/products.
Switching providers? Look for free site migrations
There are many reasons for you to seek options for switching providers. Few of them might be: Site experiencing frequent outages(or more downtime than usual), customer support isn't helpful, website loading slow, your sites require more space than your current provider offers, weak server security and Getting too expensive to stay with your current hosting providers. Because of any reasons mentioned above, you may want to transfer your site to different reliable hosting provider. Always look for those providers that offer and go extra mile in times you need them the most even if you have to pay a little.
Looking for free site migration seems a smart move. However, you may have to suffer a lot of trouble down the line for that cheap or free service. Always make sure you research and review the feedback given by other customers like you for your preferred hosting provider.
Read the Terms of Services for "Unlimited Hosting"
Don't get trap on "Unlimited" Hosting service available at price range NPR.1000 to NPR.3500. Many wordpress hosting providers in Nepal offer what they call "Unlimited" hosting for a certain amount of bandwidth, disk storage and CPU resources best for normal operation of a personal or small business website without adversely impacting the experience of other hosting subscribers. So, be make sure you read their terms of service carefully before you sign up for their services.