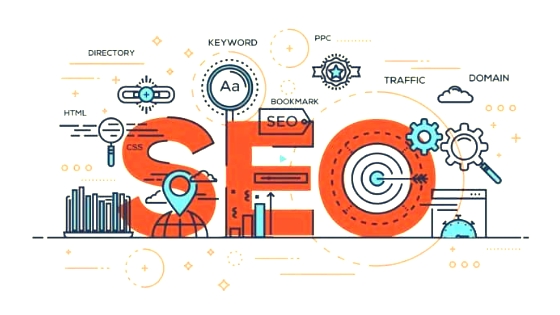 Internet is a wide community encompassing million of users and is also known as today's one of the most powerful communication tools. Residing in this internet environment, we can approach to potential customers of the modern world and help grow our business approaching wide volume which is almost impossible by implementing traditional selling channels. And for this, it is most essential to rank higher on resulting web pages. And for this we need to understand how search engine works. In order to resolve the same issues, Search Engine Optimization(SEO) has evolved. Search Engine Optimization (aka SEO) can appear to be confounded, however even naive can use straightforward SEO tips that are listed and described later in the same post to rank higher on search engine result web pages.
What is Search Engine Optimization?
Search Engine Optimization is simply a process of making or modifying website and increase the ranking of the web page result in search engine. In other words, SEO is an act of increasing the number of visitors to a particular website by adding optimized keywords, phrases and editing the web page content so that they rank higher in the google or on the top three pages when someone searches for them.
SEO comprises all On-page and off-page optimization measures, tactics and strategies, with which internet content should be placed as higher as possible in the search engines forming best online marketing approach till date.
How does SEO actually work?
Previously, website was considered web crawler based engine. If certain optimized keywords and competitors were set in website content, texts (keyword stuffing) and innumerable back-links of arbitrary areas were placed (Black Head SEO), it was often supposed that automatically it get ranked higher on the top three pages. Unfortunately, SEO no longer works that way today to rank higher in search engine. All things considered, keyword plays a crucial role: the correct decision now just prospers through thorough research, inspection and emendation of relevant key terms. Additionally, it is wise to publish good quality unique content and engender more leads with the aid of links. Also, there are numerous littler set screws that should be turned for good arrangement and positioning. Proficient SEO is diligent work and requires continual and comprehensive development of all on-page and off-page sectors.
How to get higher rank in Search Engine or in Top three pages?
If you are trying to promote your any product or service based business, then I know you are worried about how visitors can know about your products and approach you in the mean time. As there is no shortcuts to drag them to your products and services effortlessly, all you need to do is know the way that lessens your pain and help you gain more profits in your business. One best way to achieve that target is by understanding the tips and tricks about SEO. Search Engine Optimization not just enhances your web pages to the top of the search engine but also aids in generating more leads to your website. So, how can you learn all those SEO tips and tricks without letting it distract you from your own online marketing journey?
Eight SEO Tips and Tricks on the Top Page of Google
In this post, I'm mentioning eight SEO Tips and Tricks that one can implement and rank higher on search engine appearing on the first three pages because I want that for you as well.
Optimize web page texts for frequently searched and potential keywords related to products and services so that your audience can find them in search engines. The amount of monthly searches for targeted keywords can be viewed using SEM Rush that helps in seeing keyword stats and a rating of the competition for phrases, in case if you lack keyword searches per day. Viewing a list of related keywords for phrases to get content ideas is another great way to optimize as per your requirement.
Mention Keyword in the important parts of the page content
Optimization of the specific parts of your web page also known as On-page SEO is another important factor to boost your page rankings. Focus on enhancing your on-page SEO for page elements including page title, URL, meta description and text to link your pages within your site ensuring perfect signal to search engines that your content is relevant to these keyword searches
Make use of meta description
The meta-description is a concise explanation of page content, ought to have a greatest of 153 characters and clarify quickly about its page content, it is vital to put your keyword amidst the short content. Meta-descriptions need to be attractive and should appear on the description of the content when user searches content.
Get External and Internal Links to the Pages
External links are considered another way that help you decide whether your pages rank higher on Google or remain hidden under search results. Naturally, those pages which are linked by outside sites the most are more likely to be considered as the most pertinent and important by search engines. On the other hand, Internal links help you to increase the relevance of your page as it directs you to another page within your site ensuring more time spent by the visitor to your website. Make sure that you are not making excessive links to avail from that opportunity as it might engender greater rejection by users due to difficulty in reading following the links.
Ensure appropriate content size
In order to ensure better content in search engines, the text size must be no less than 500. Search engine assumes texts size with 500, 1000 or even more words and better description of the content to become more relevant as they reveal more facts regarding subject content.

Search Engine Optimization Tips
Monitor Performance using SEO Analytics
SEO analytics platform can monitor your marketing plan's current performance and outcomes. Even naive can make use of comprehensive SEO analytics tool in Google Analytics, which breaks down features into categories like behavior and acquisition to know from where more leads is approaching, the number of leads you're receiving and which pages are the most popular. As you understand all the SEO analytics features have to offer regarding monitoring of the key trends in audiences visit and which pages is contributing the most to generate more leads and then you can refine your marketing strategy and focus more on traffic-driving pages.
Focus more on Usability and Accessibility
Today's People prefer more attractive, user-friendly website with proper accessibility as it is more easier to discover in the search engines. So, it is required to develop a nice layout for the website and to work on SEO. If it's not that attractive then despite of being well-ranked website, it's considered to be of no use as users are tempted to reject the website. Make sure in making logically sound and accessible layout, one cannot overlook optimization part for search engine ranking which is the most important factor to consider.
With no wonder, reputation management also bolsters you to rank your website even higher in search engine as it describes the target audience influencing reputation of websites in internet. This management is about selecting company's reputation in crawler based web engine and countering negative factors like bad comments or reviews, shit storms and generating positive corporate news through PR campaigns.
Once you commit to implement all the above mentioned SEO Tips and Tricks, it is more likely that your website gets ranked on the top three pages of Google and help grow your business even better than ever before. I wish you good luck with that! and Hope that you learn something interesting in this post.