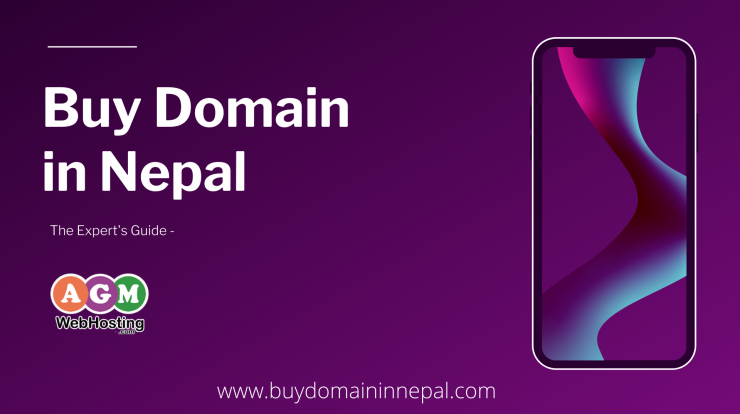 Looking for low price domain name registration in Nepal? If yes, you're not alone.
As business owners, we know the domain is a fundamental part of any online business. We're encouraged to expose our business to new prospects, customers, and clients via good domain name only ensuring increased sales conversion. But do you ever find yourself wondering, "What is the effect of low price or even free domain? Is your domain name in good hands for years to come?"
Not all domain registration companies in Nepal are the same. Some use tactics such as hidden fees or even low priced domain names for promotional purposes, which might impact you in the long run. So, every week, we share new insightful articles on domain and web hosting to help you make a wise decision and grow your business.
How Much Does a New Domain Name Actually Cost?
When it comes to popular domain extensions, the most popular one is the .COM domain and is widely used for commercial purposes. The costs for .COM Domain Registration Costs you anywhere between NPR.1000 to NPR.1500 per year depending upon your registrar. However, these prices also differ based on the add-ons you want to add to it.
Low Price Domain Name Registration in Nepal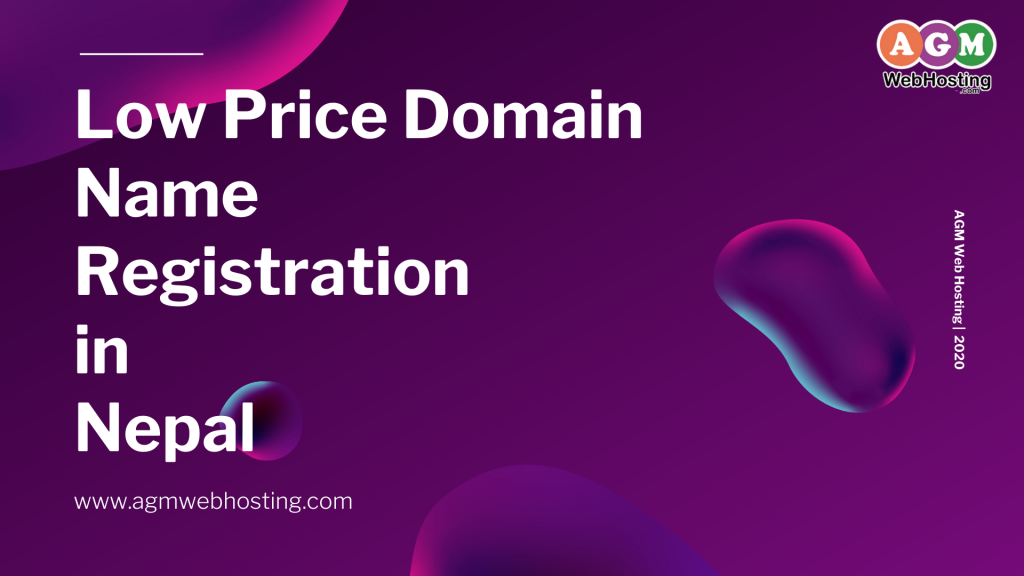 If you are a newbie and looking for domain registration in Nepal from reliable domain registrar, then we recommend using AGM Web Hosting, one of the top reputed domain registrar and web hosting in Nepal.
They are offering WPBeginner users combo offers: .COM Domain + Hosting + SSL Certificate.
Business owners and new beginners often wonder which domain registrar to trust, but they don't know how to move beyond the fear of opting for the wrong domain registrar to get started with their online journey.
Points to Consider Before You Buy From Low Priced Domain Name Registration
Here are the few steps to help you analyze prices among different domain registrars and understand why one shouldn't buy a domain from a free site and low priced site.
Hidden Costs With a Domain Name
As with any purchase decision, the price has always been a prime factor, especially in Nepal.
Aside from the domain costs, there are few hidden costs and upsells that you should be aware of, they are:
Yearly Renewals
Domain is registered usually on a yearly basis. Some domain registrars offer extremely low-cost promotional pricing for the publicity-seeking gimmicks only, but then hide lots of fees charging high renewal rates.
Making You Pay for any edit in WHOIS Information
The details of any registered domain can be publicly assessed using WHOIS data and registrars should allow you to make any changes in the details as per your requirement without additional costs.
Trusted Registrars AGM Web Hosting does it for free when you need to change your WHOIS contact and other necessary information as needed.
Domain Privacy
Having the WHOIS data publicly available may result in unwanted upsells via emails and phone calls. This is why many domain registrars also sell Domain Privacy(aka ID Protection) to avoid such upsells.
This addon usually costs NPR.349, and it's optional. Often many registrars automatically add it to your cart. However, with AGM you're asked to manually select the add-ons if you want to go for it.
Transparency
Look for a domain registrar that offers up-front domain pricing information to avoid surprises later on. Always opt for the registrars that focus on transparency.
Transfer Fee and Procedure
Some registrars in Nepal also charge for the Transfer Out Fees for moving your domain to another registrar. Also beside the transfer costs, some companies make the transfer process more difficult sharing false information. This information includes restriction in transfer before the provided time limit. However, in actual you can transfer your domain to any registrar at any time as per ICANN guidelines in case if you're not happy with your current registrar. So, it's a good idea to look into how easy it is to transfer your domain to third party company.
Buying a Domain Name:
As a business owner or beginner blogger, you'll want a name that's ideal for search engines and free as well. This is the point where most untrustworthy providers can benefit from you. Most importantly, you need to identify your requirement, do research for your brand name targeting your audience or prospects before buying your name from any domain registrars. Don't rush easily to the cheap domain registrar reminding that might surprises you later on. Look after every points mentioned above carefully.
Also view: Buy Domain in Nepal
The cheap and low priced domain provider exists. You can pay as low as NPR.100 for top-level domain names.
But is it actually worth it? And what it costs at its renewal period?
Always do some prior research before going after any domain registrar!
Ready to get started with the domain registrar you can trust in Nepal?