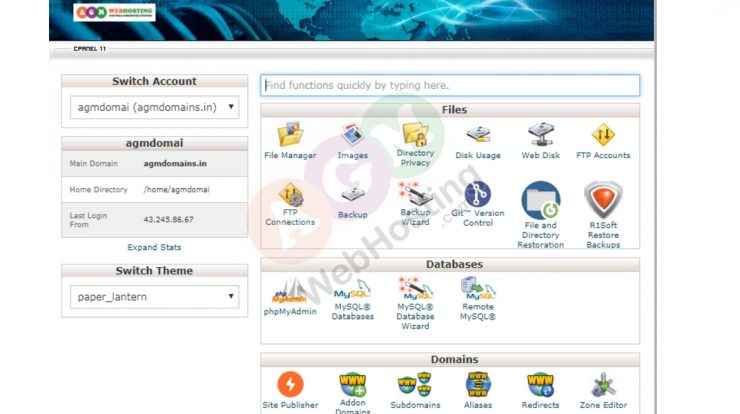 So, you've got a great idea to set up your own website. You have a clear picture of how your website looks and which hosting solutions might best fits for you, so you jump in and initiate hosting your site. Things begins to get much more complicated when you have to come across handling cPanel in your own. Because, no matter whether you're a tech newbies, a boutique web shop, a corporation, freelance techie, anyone can use rich feature set cPanel, along with their VPS and dedicated servers offering hosting to the customers. It only becomes incredibly confusing if you've never used cPanel before.
Worse, there are also several articles written to provide complete guide for the cPanel dashboard by highly skilled professionals and it might cause a bit difficulty to comprehend for the newbies as they don't have the same level of understanding.
However, this post will ease you to understand the outright cPanel basics. Let's get started!
What is cPanel?
cPanel is the control panel where you can easily manage every element of the hosting account. However, cPanel doesn't help you manage your billing preferences (go to your portal account for that), but rather to customize and manage website related technical management aspects. What's more, because of it's simple graphical dashboard with well-maintained regular updates, improvements and security measures, many hosting provider company employ cPanel to help their clients manage their websites.
At times, when you log in into your cPanel account, you're likely to perform the activities listed below. For reference to guide you for the cPanel several features, I'm going to use AGM cPanel. Here, you can upload files, create a custom email account, include more add-on domains to your hosting account, install WordPress and backup the website. Once you learn how to use cPanel, you can then manage and customize everyday tasks that is required for the website. Below you will find comprehensive cPanel guide to get you started!
Cpanel's interface: Quick introduction
Once, you are logged in into the cPanel account, the screen something like this gets appeared.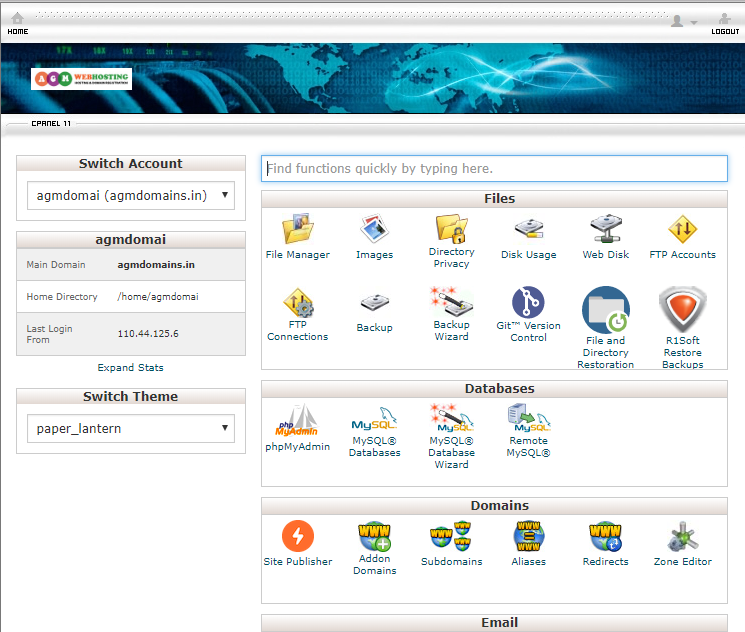 This uses a theme called paper lanterns.
cPanel lets you perform several management tasks. But to keep this blog from turning into a voluminous article, I'm going to cover only five most common things that you're supposed to understand when using cPanel account.
1. Updating cPanel Preferences
Before we jump into actually managing your website in cPanel, let's look at the backend.

Once you log in into your cPanel account you'll be directed to the dashboard, where you can see the most popular links which helps you manage and perform various website related tasks for efficient operation. Also, at the top you can see, there is one search button to navigate you to the particular task performing functions you're looking for.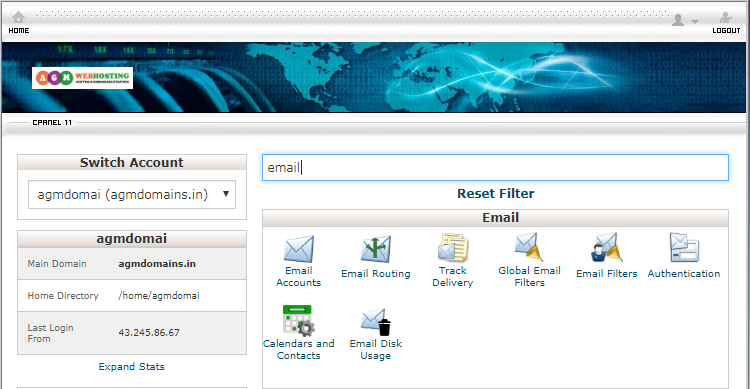 If you are logging in your cPanel account for the first time, make sure you visit the Preferences section to update your contact information and change your password. It will be great if you provide an email address where you want to get the update information in case if you need. In addition, I better recommend you to change the cPanel account password once at every three months to prevent the account from online criminals attacks ensuring smooth operation of the site.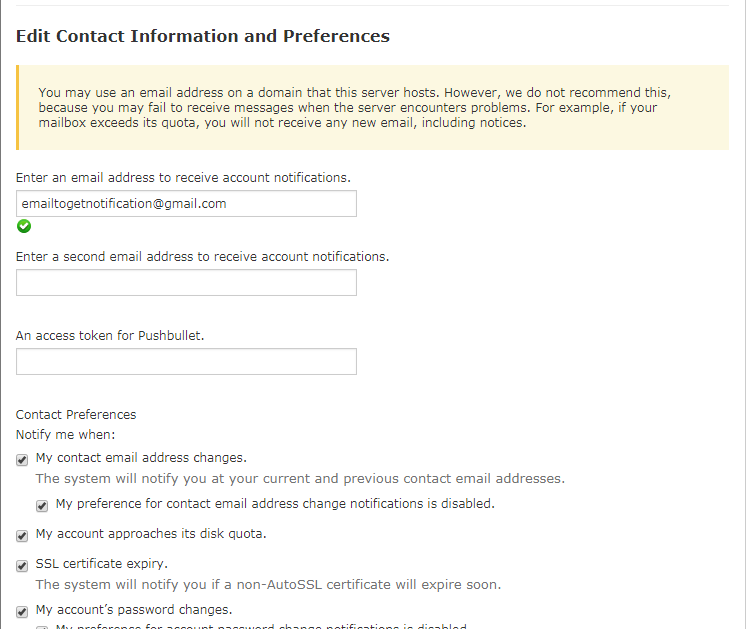 2. Managing Domain Names
The Domain section of AGM cPanel could look something like as shown below. Also, you can add another domain in case if you need to your hosting account within the same. In addition, you can redirect or create a subdomain of the existing website.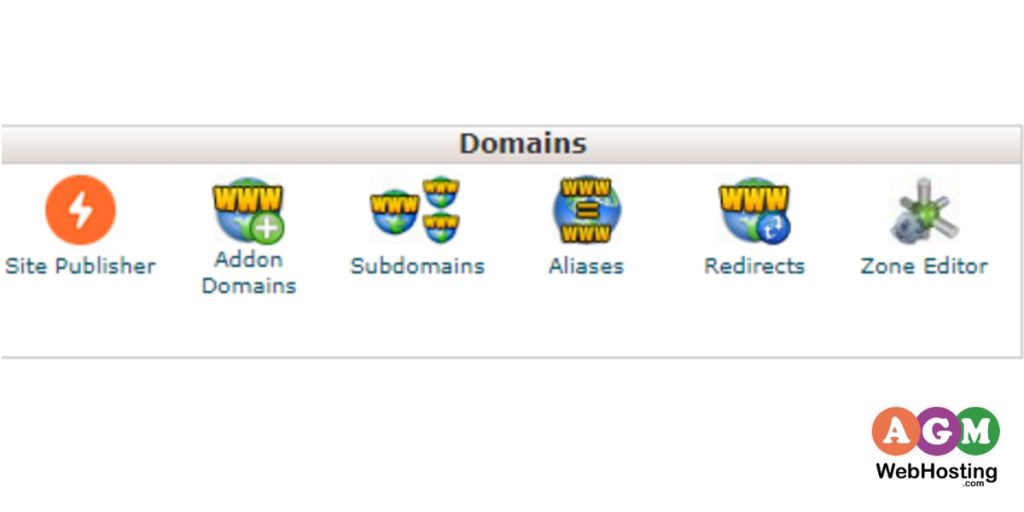 To add new domain, click on Addon Domains shown above, which allows you to add another new domain name you've purchased to your hosting account. After clicking addon domains, you could see something like this on the screen in front of you.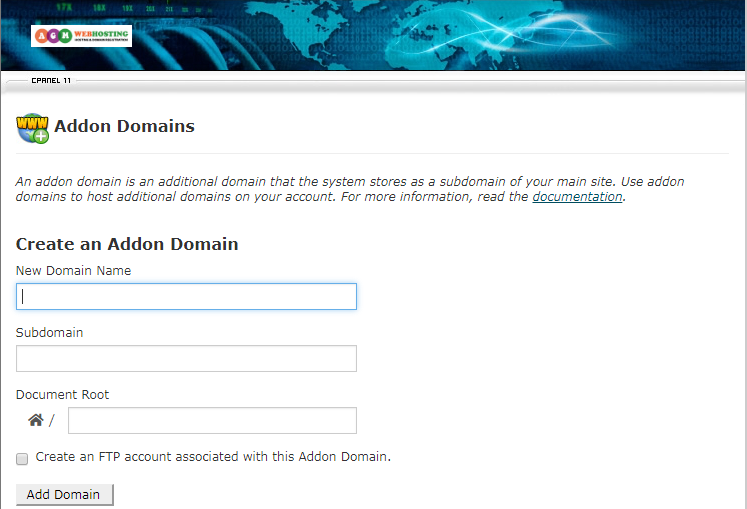 Now everything you need to do is just enter the required domain name and information in the tab shown and your new site is ready to build!
Additionally, you can manage aliases, redirects and create subdomains under the existing domain.
3. Managing Email Accounts
Do you want to create a custom email accounts that matches your existing domain name?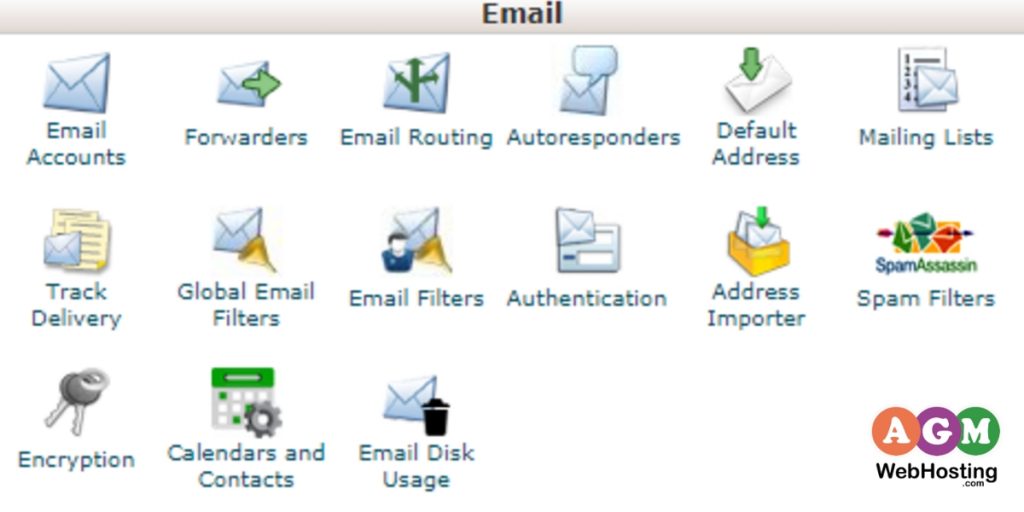 Click Email or navigate to the email section in the cPanel Interface to manage the email accounts associated with your domain name. To do this, click on add email account.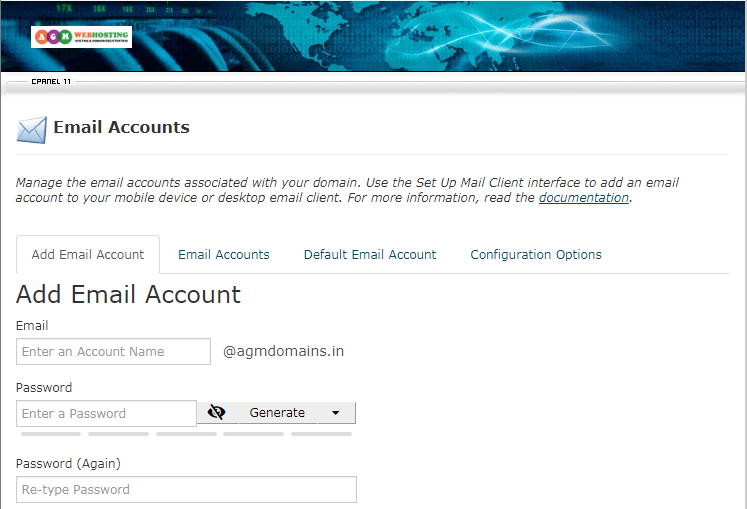 In addition, you can see several other features in the email section by which you can perform other various tasks associated with your website such as autoresponders, mailing lists, track delivery, spam filters, etc.
4. Understanding File Manager
To understand file manager for managing and uploading files cPanel provides a web-based interface to help you with this.
For this, Click on the File Manager on the navigation bar of the cPanel Interface or go on the Files section that is at the top of the cPanel interface.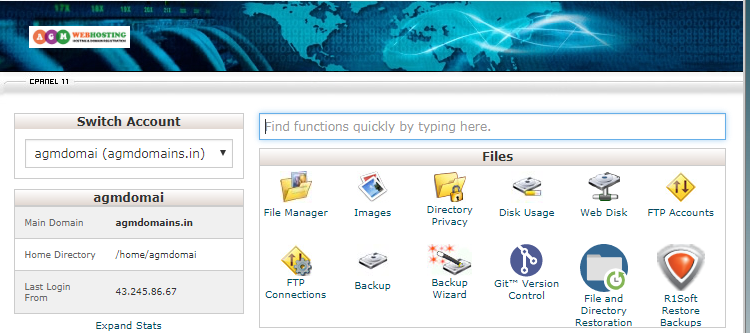 Click on the File Manager on the File section shown above to manage the files. Then,
Enter the website from which you want files and then click GO. Thus, it allows you to manage individual files and perform various tasks including uploading and editing of the files.
5. Understanding Softaculous apps installer
Last, but not the least tool we're going to look at in this guide is softaculous on the software section.
Also, you can change the PHP version in several versions available. Moreover, it is also equipped with other one click install application along with the R1 soft backup, WordPress and other popular CMS on any domain you own.


Also, here you are also provided with the website builder for free that you can see above in the picture shown.
Clearly, with rich feature set cPanel interface, there's a lot more tasks can be performed with cPanel in hosting your site. Five mentioned features are more commonly preferred by many tech newbies and I believe you now have understood basics of cPanel Guide.
If you think there are other common tasks you prefer for which you use cPanel for. Let us know in the comments section below.