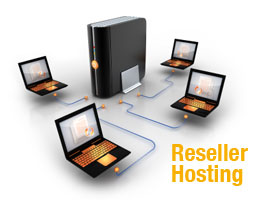 Want to make a web hosting business with less investment and resources, Re-seller Web Hosting Plan might best fit for you!
Choosing reselling hosting plan would practically assures you in ensuring expansion of the scope of businesses and services, hassle free approach and also provides better control over the resources as well.

Re-seller Web Hosting is provided by the loads of Web Hosting Company. With Re-seller Hosting, the account owner leases segment of the disk space and bandwidth that he further allocates to end users. Here, the account owner resembles a hosting service provider to those end clients and sells to them adding up some profitable margin.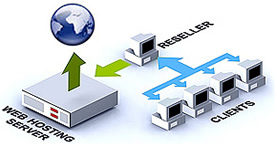 In most reseller hosting packages, individual control panels are offered to end users. However, the end users of reseller hosting may not have the same level of technical support that other customers receive from established web hosting firms. This is due to the fact that account owners of reseller hosting services are not required to have extensive knowledge of web hosting. In fact, most of the account holders of reseller hosting are entrepreneurs who are starting up their hosting business rather than experienced webmasters.
What is Reseller Hosting Plan? 
Re-seller Hosting enables you to make sub-accounts within your hosting account. These sub-accounts behave as an individual hosting account, relevant for hosting individual and business sites. Each sub-account will have Disk Space, Bandwidths, Email and Control Panel. The total Re-seller Web Hosting account can be effortlessly governed through WHM Panel. Some Web Hosting Provider Company give both Linux and Windows Re-seller Hosting Service. Linux Re-seller Hosting plans are comparatively cheaper than Windows and are preferred by millions across the world because Linux as a platform being highly reliable and secured too. Nonetheless, this hosting plan is the most economical one through which one can host their site on the Internet.

Advantages of Reseller Hosting Plan
One can gets benefited from several aspects, when he/she choose to do business with Reseller Hosting Service. Below are some of the important benefits that we are not aware of after purchasing re-seller hosting plan.
Low Investment and Resources
The major benefits of Re-seller Web Hosting includes low investment in purchasing servers as you don't need to invest in physical servers such as web servers, mail servers and DNS servers. As parent web hosting considers about the management of the paid resources thereby managing complex jobs on the servers.
Expansion of the business and service scope
Also, Re-seller Hosting can add up value to your existing business. Re-seller hosting is ideally recommended for web designers and developers. Also, some service providers such asngraphic designers, database programmers, internet marketing consultants, etc. can integrate re-seller web hosting with their business and make it a one-stop shop to their consumers and expand the scope of their services and hence extending their business. Therefore, Re-seller hosting is the first step towards starting your own web hosting business.
User can afford Re-seller Hosting Package at reasonable price and split it into different packages to resell them at profitable margin. In addition, they can host and manage their client's websites from a single re-seller web hosting account and earn money. This would reduce the hosting cost and also save the time spent behind managing multiple shared accounts with multiple providers. Hence, the vast majority of buyers and companies are interested in the profit that the resale of this service plan can generate.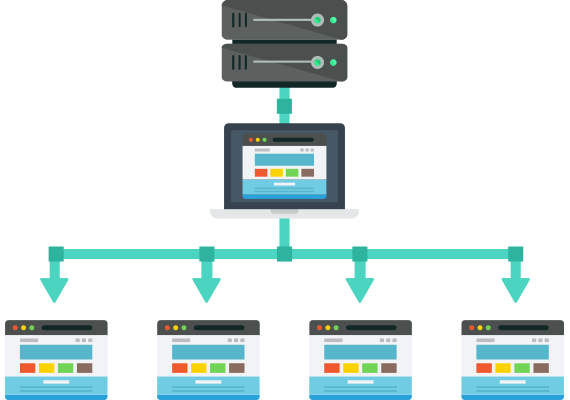 As a client owner, you will have better control over resources that you have purchased from the web hosting company. Additionally, with Reseller Hosting Packages, one has complete authority to create and manage multiple cPanel accounts with the aid of WHM or Plesk Admin panels. Also, you possess full control to utilize and set limits to disk space and bandwidth as per your preference. It all depends upon you how you wish to make use and dispense the resources among the end users.
With Re-seller Hosting Package, user cannot get access to manage the main parental server.  Any of the issues regarding hardware, software and connectivity is taken account by Parent Web Hosting Company. This approach will enable the user to focus on their core business.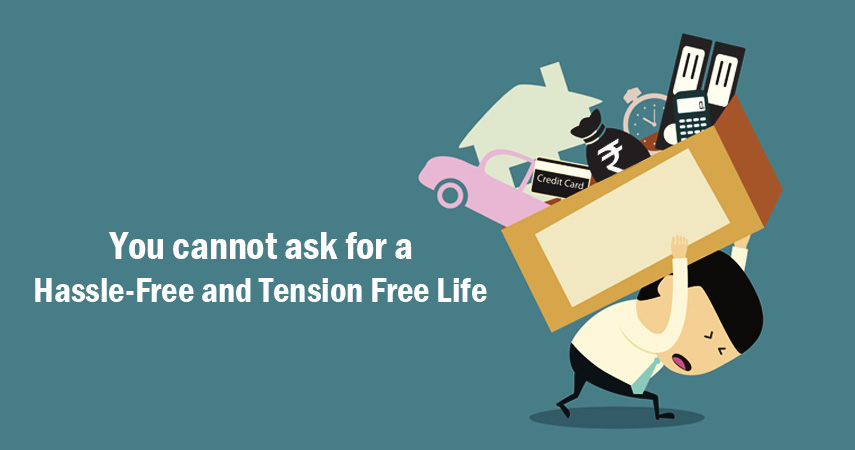 Last, but not the least, Reliability is another most crucial factor in any area and re-sellers can provide their clients with sufficient amounts of resources to help reduce reliability related issues. The Re-seller company also provides full Technical support for their customers and hence there is no necessity for the customers to look for support elsewhere.

Downsides of Re-seller Hosting Plan
As a business person, it is natural that you are tempted to become aware of downsides of re-seller hosting plan. Though the advantages of reseller hosting plan outweighs the disadvantages it poses when you choose to grow your business with re-seller plan, one cannot escape from some of the major disadvantages which are as follows:
It is likely that you might be wondering how cost becomes the downside for Re-selling hosting plan, right? We also, have discussed earlier that we can lower cost expenses by the use of Re-seller hosting packages but when we compare the pricing with that of shared web costing, its cost is more expensive. However, if there are enough clients to provide service to, this won't be a big deal for you.
Being a reseller web service provider, it is possible that there comes full responsibility for the service you provide. Thus, it is wise to become prepared to deal with the customers' requests ensuring better service support.
Not Accessible to Main Server
With reseller web service provider, you are not allowed to manage and fix the issue from the main server. For this, you must have to raise ticket and approach the parent web company regarding the issue.
Summary
Re-seller Hosting Plan allows you the freedom and flexibility to create, manage and limit the hosting space and bandwidths to end users with convenience and help you kick start your hosting business alone ,too, at low investment and better control over the resources. Also, if you wish to create unlimited Cpanel account, then it is highly recommended you to go with the Re-seller Hosting package plan.