Looking for excellent customer service provider company in Nepal? Look none other than AGM Web Hosting!!!
Giving the best customer support possible is at the very top of our list. It is the number one thing we want to get done every day. That's also the reason why we call our support team a Happiness Team. The number one reason why many customer like you leaves one company over others is only that they feel like they're not being cared and offered instant solutions solving their pain point. But, how AGM Web Hosting show you that we care? It's simple. Providing exceptional customer service.
The company gives excellent benefits and frequent promotional opportunities to every valued customer almost every month to help save big via a different popular online payment gateway such as Khalti, eSewa, NIC Asia, IMEPay, ConnectIPS, etc.
5 Reasons why AGM Web Hosting is Excellent Customer Service Provider
Let's dig into the 5 prime reasons why AGM Web Hosting is acknowledged as excellent customer service provider in it's industry.
Instant Service Activation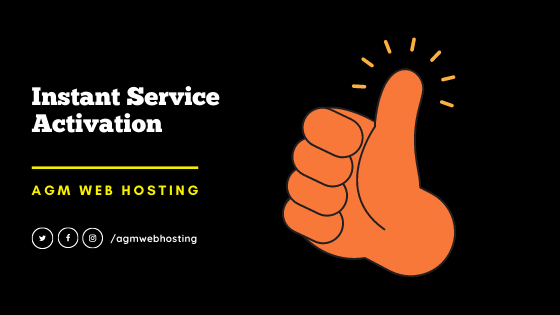 We always provide something of value that our valued customers literally cannot get anywhere else. Your domain and hosting services are activated instantly within seconds for that reason you will not stray from us for our ultra-fast service delivery. AGM Web Hosting has been acknowledged as an excellent service provider company because of instant domain registration, renewal, transfer, hosting activation without any hassle.
Guaranteed Low Price Always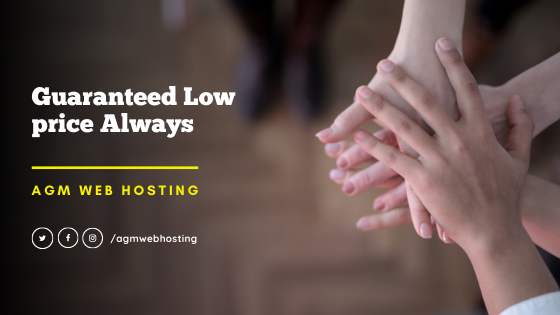 AGM Web Hosting always offer discounts and exciting deals to help you save big and get started with your goals. You can save upto NPR.100 to NPR.2500 on various products ranging from NPR.999 to NPR.35,999. We've consistently giving huge discounts on top level domains – like .COM with consistent renewal, transfer and registration charges. Check here to learn more about our best hot deals today. Moreover, you can also avail instant cashback on payment via various popular online payment gateway like Khalti, eSewa, IMEPAY, NIC Asia etc.
Multiple support channels
When we're looking at our customer profiles and lifestyles, we always strive to consider offering support to our customers in different forms.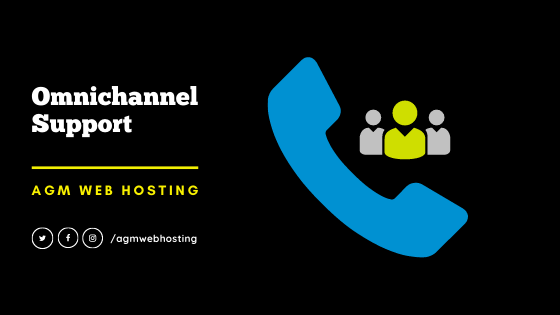 While many customers still prefer the phone call, more and more of them are starting to reach out to AGM Web Hosting via Live Chat, Social Media, Email etc. Adding ticket system has been particularly appealing to reach them to our concerned department directly if the problem arises. All in all, the prime goal is to provide easy and convenient way to contact our support team at times they need the most. Offering omni-channel experience, makes our team more accessible to the customers and creates less stressful service interactions.
Rapid Response Times
We deeply understand the customer pain points and own their problems in our own. Customers are always looking for fast solutions and we connect our right support staff right way. This will not just keeps customer happy but also reduces staff workload and improve team overall efficiency. In fact, 92% of happy customer(according to Google reviews) have also praised of our approach towards things in a positive and optimistic way so that they can rely upon our brand with peace of mind. We always value your investment, time and trust with us offering more than what we can.
It's a win-win: clients get rapid responses from the concerned department and staffs, reducing service hold times and getting them the personalized amazing experience they are looking for.
By taking the advantage of automated customer service in billing, your services are activated and renewed instantly. Plus, the system is more efficient and cost-effective.
Experienced Support and Sales Team
Our expert sales and support teams have deep understanding of our business products(domain and hosting). Thus, they understand your needs faster and can provide you with amazing solutions assessing your requirements promptly. Unlike other service providers who sells false information, AGM Web Hosting not only imparts authentic information related to domain and hosting, but also they guide you through all the process explaining it's pros and cons to help make strong decision for the product purchase.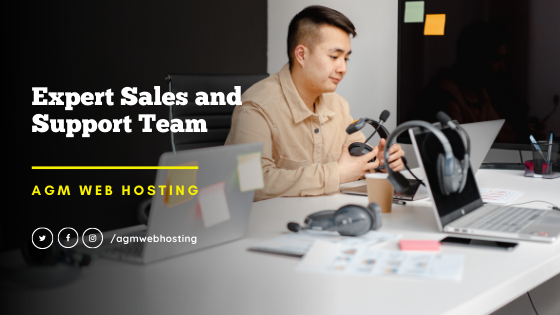 Customers may come to us with all types of problems related to domain and hosting. Also, they want their issues get responded fast. Most service providers pretend that they're looking into your issue seriously wasting your valuable time. However, being customer-centric hosting company, our support representatives will hold your hands at every difficulties you've been in. We have knowledgeable and friendly staff to assist you. Need technical assistance? Contact us via Live Chat or call us at +977-9869421801.
If you never try, you'll never know. Join us Today.
The Conclusion:
It doesn't matter if the customer is at fault for the issue or it's a once-in-a-lifetime issue, at AGM Web Hosting we always hold our norms remembering the motto: Do anything and everything within your power. Being an excellent customer service provider and offering always more than promised has made us an industry-leading domain and hosting company in Nepal.