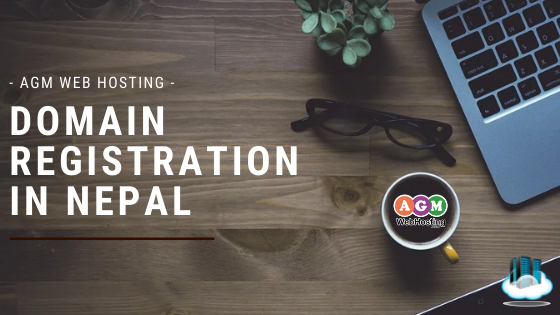 Domain Name Registration in Nepal
AGM Web Hosting is one of the leading domain registration and web hosting company in Nepal. They are offering wide range of domain name extensions (.com, .net, .org, .in, .com.np etc.) which match your business name, goal and ideas at a very affordable price(except for .com.np that is free). You can register your domain names within seconds. Our core competencies include domain name registration, website hosting, reseller hosting, window hosting services, Cloud Server, VPS server and Dedicated Servers. We also offer various value-added services, such as WHOIS, DNS management, and premium WordPress hosting in Nepal, apart from promising comprehensive assistance to our customers.
What We Offer
We, at AGM Web Hosting, strive to provide honest web services and earn the trust of our valued clients. Customer satisfaction, customer loyalty, their experience, customer delight…. always remains on our top priority. We deliver affordable web services with no hidden costs. Our transparent service nature policy encourages valued clients to entrust us with the responsibility of establishing their business online. We have set up a culture that supports our entire team members within AGM Web Hosting so they can offer exceptional customer service to our valued customers.
Domain Registration
Domain registration is of prime concern for any enterprise aiming to tap the immense potential of the web through a website. BigRock, one of the highest rated domain name providers in India, caters all domain related concerns of clients. We help them achieve their business objectives without spending a large amount of money, which separates us from other registrars.
What you should expect with us?
Picking the right domain registrar is crucial since the online identity and reputation of your business will depend on them. With AGM Web Hosting, you will be provided the facility facility to –
Transfer, register and renew your domain name
24/7 Customer support in if you need any.
Check the availability of the desired domain name
Features:
DNS Management – DNS management is a service, which allows domain owners to manage their DNS Records. These DNS Records are A Record, Subdomain, CNAME, MX Record, TXT Record, SPF Record, NS Records.
Email Forwarding – Bishal manages ABC Sweets Shop, one of the top bakery units in Kathmandu. He owns a business domain abcsweets.com. Using the same domain, he creates a professional alias service@abcsweets.com to receive customer emails. Some of the companies who are highly acknowledged for free email forwarding services(Google Domains, Namecheap, ImprovMX, ForwardEmail) facilitate Bishal to forward all his emails received at professional domain address, to his regular email, i.e., bishal@gmail.com. In this way, it becomes easier for Bishal to access emails directly from customers. However, Within hosting, AGM Web Hosting customers can send all forwarding emails to bishal@gmail.com.
ID(Privacy) Protection – When you register any domain name with any domain registration company in Nepal, the Internet Corporation for Assigned Names and Numbers (ICANN) requires accredited registrars to publish this information in the public WHOIS database. Having said that, your personal name, address, email, and contact number you submit when you register your domain name is publicly accessible by anyone at any time making it easy to collect the information by spammer, hacker or cyber-criminal. With ID protection, all your personal data will be hidden.
Domain Extension
Domain names are available in different extensions. The most widely used domain extension is .com. Others include:
.net
.org. (for organizations),
.gov (for government agencies)
.edu (for educational institutions)
.biz
.mobi (for mobile devices)
You had rather limited options in domain extensions in Nepal just a few years ago. With AGM Web Hosting, you can get access to a host of TLDs including .in, .biz, .shop, .store, .pw, .in.net and other various popular TLDs.
Buy domain in Nepal with AGM Web Hosting to avail industry-standard domain and hosting services with exceptional customer service. Our web hosting services are second to none comprised with several value-added features. For domain registration, you can directly visit our official website and register within seconds no matter whether it's day or night. We accept almost all top online payment gateways eSewa, Khalti, IMEPay, FonePay, ConnectIPS, Paypal, Bank Transfer, NIC Asia Debit/Credit Card.
Free .np Domain Registration
The .np domain extension is absolutely free of cost in Nepal and you can directly register it from their official website. In order to register .np domain in Nepal, one should be –
Local Entities (company/organization)
Nepalese citizens
Multinational companies who legally exists in Nepal
NOTE:- A company/organization can only select domain names based on the company/organization's name, product's name, service's name, and brand name.
Domain name can be registered only under the following secondary NP domains: com.np, org.np, edu.np, net.np, gov.np, name.np, biz.np, travel.np, asia.np, coop.np, pro.np and mil.np.
Required documents for .np Domain Registration
Scan copy of company registration certificate
Scan copy of PAN registration certificate
Cover Letter
For personal .np domain registration, you need to submit scan copy of citizenship certificate, driving license or passport document.
For more information, please call us at 9869421801 / 9864333497or email us info@agmwebhosting.com.