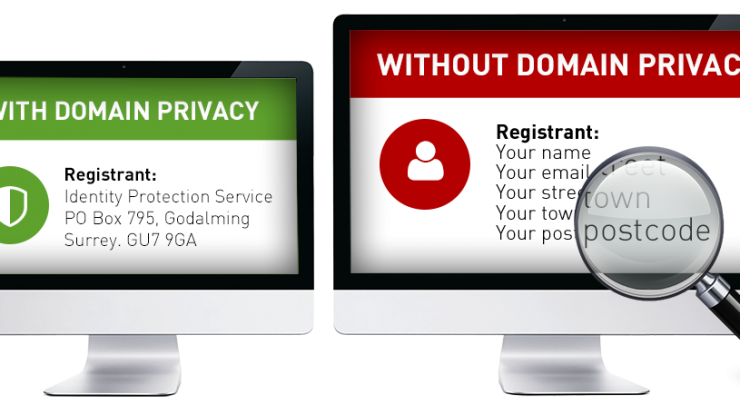 Let's be honest: most of the time, we have no clue how our contact details attached to our web hosting domain are publicly available. This is because of WHOIS domain listing. When you register a domain name, ICANN requires your domain name registrar to submit your personal contact information to the WHOIS database. The WHOIS domain database is a listing of all registered domains, and is regularly used for various legal purposes.
In the process of saving money, often times we are tempted to overlook the extra "add-on" features available for various services. This is why Web Hosting providers offer domain privacy for a little surcharge. Now, you may wonder, do I really need it? If you are a website owner, then I would say 'No'. You do not require domain privacy in that case. However, the service offers several benefits that includes reducing spam and unwanted solicitations. We are likely to think that it is better off to invest a small amount in his or her domain privacy.

What is Domain Privacy?
Each domain name has a WHOIS listing, which is an accessible database of registered domains. It is available to everybody on the Internet. Without domain privacy protection, the greater part of your contact data (address, telephone number, name, and so on) is accessible to public in general.
With Domain Privacy Protection, however, your personal information is insulated and the data that belongs to your domain registrar is visible instead. There may be some businesses which embraces any added traffic and the visibility of a WHOIS listing. In many cases, however, domain privacy protection provides a layer of security and peace of mind.
Why You Need Domain Privacy Registration
Once you register a domain, your registrar is required to enter the contact details by ICANN. Some kind of information must be submitted. So unless you choose to protect your personal information, it goes public.
Domain Privacy conceals individual contact details from outsiders. This is quite clear and is one of the most common reasons domain owners might choose for domain protection. But if you insist to know what you get from domain privacy protection. Look no further!
Four reasons why you should pay a little surcharge for domain privacy protection
To Ensure Personal Information Protection
We put a lot of effort for privacy when it comes to banking, contact details, and even information that we share on social media. It works the same way for domain registration as well and hence certain precautions are recommended ensuring personal information protection. For Hackers, there is sufficient data contained in WHOIS database to cause problems and to dig deeper into your personal data to pose harm. Once, you use domain privacy protection, it conceals your tracks with the information of the proxy service.
Shield undesirable solicitations
WHOIS database discloses personal contact information and helps avail from this data for telemarketers, spammers and sales people. In addition, there are numerous services that scrape WHOIS data especially from recently registered websites for contact information. Thus, it doesn't take long after a domain registration to start getting a number of calls and emails about Web Services, SEO Marketing, Social Media Marketing and Many more. So, be wary of any items and offers received in the mail regarding your domain purchase and always contact current registrar before responding to such solicitations.
When you purchase private domain, your registrar typically makes a unique email address that supersedes your own within the WHOIS database. This usually keeps away unsolicited email from spammers. This email address does not remains steady and will be updated fairly.
Hiding your personal information adds shield making it extremely difficult for those hijackers to harvest the data and gain access to your account. Once you enable privacy protection, the domain transfer authorization mail is sent to the arbitrary email id other than registrant's email address and in case if it is not authorized, the transfer fails. If you receive an email and that you are unsure about don't share any of your personal contact details with that sender. So, make sure you're registering from the good registrar, which can help you at times you are slammed.
It's not that necessary to invest in domain privacy protection. Still, the cost is insignificant when you consider the value it offers. If you want to keep the solicitations at side and protect your privacy, then it can be worth investment in privacy protection making peace of mind as well.