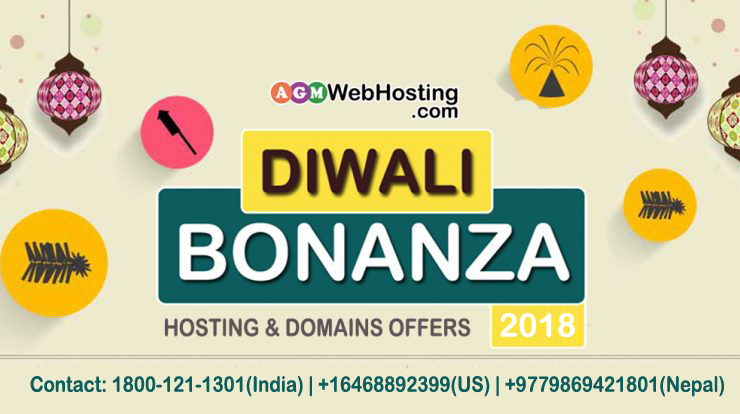 In today's world of fast technology web hosting is important for any website or online business, it essential to choose a good Web Hosting company to grow your business but they are quite costly. Finding a hosting service provider that is affordable and stable is quite hard but don't worry AGM Web Hosting will come to your rescue.
AGM Web Hosting is one of India's largest Web Hosting Company that provides service all over India to about 10 million customers and 45 million domains with 24/7 service to ease any worries and doubts you may have. Our efficient team aims to provide the best service to our customers so that their experience with us is pleasurable.
We provides services like Website Development, Website design, CMS development, Corporate Web Design, Responsive Web Design, Application Development and much more. We also offer digital marketing with our services such as Search Engine OPT, Social Media Optimization, Adwords Service and ORM Services. All these services are available at very affordable prices making AGM Web Hosting suitable for small businesses as well as big businesses. We also provide an Affiliate programme that just takes three steps to join and it will ensure that your business or website is promoted in the right manner thereby earning you money.
For Diwali AGM Web Hosting has come up with offers that will surely make this festive season all the more festive at a very affordable prices. These offers are…
1.    Save Extra 50% on Hosting Plan
This Diwali AGM Web Hosting offers  Extra 50% off on AGM Web Hosting's Single Domain  Linux Hosting Plan. We offer 4 different SINGLE DOMAIN HOSTING PLANs and all of them this Diwali season have become super affordable with our great discounts. This discount also includes Multi Domain Hosting Plans and Reseller Hosting Plans. The coupon code for this offer is AGM50 and it is valid only till 31st November, so waste no more time and avail this offer.
2.    Domain Registration Starting at Rs.70 only
This festive season starting at just Rs.70 you can book hosting for a whole year and also register .in.net and .pw domains at just Rs.70 Only. This offer will surely help you begin your business without investing more money so don't waste any more time and avail this offer.
Make sure to visit AGM Web Hosting's official website and like its Facebook page so you can get to know and take advantage of such amazing offers.
Resource: agmsearchindia