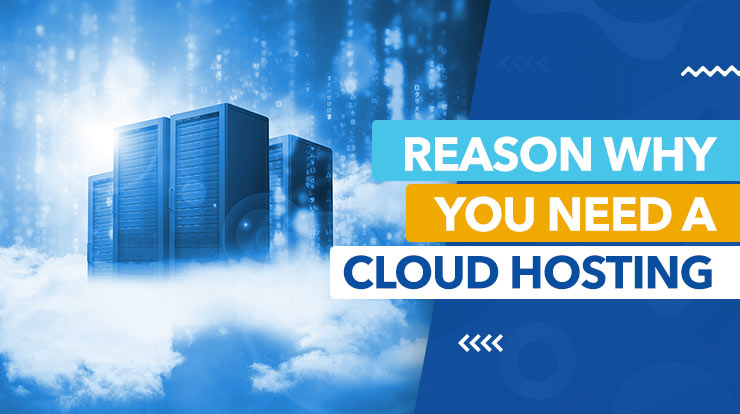 Cloud Hosting in India – As days pass by, more and more people are moving to cloud for their daily life activities. Be it storing files in Google drive or reading books through kindle paperwhite. So why do you think there is this sudden shift?
It is because as days pass by, more and more people realize the role cloud is playing in making their life convenient. Similarly, hosting with cloud is becoming one of the most popular options in businesses all over the world. Especially in a developing country like India, this would surely be the best choice.
Wondering why? Read on to know why one should opt for cloud hosting in India. In case you are in the move to get a web hosting services, do not forget to grab the best cloud hosting deals here.
Before we jump into why cloud hosting is the right choice in India, let us look at what exactly is cloud hosting.
What exactly is cloud hosting?
Even though cloud hosting is a buzzword now, if you are new to the hosting world, this might be the first question popping into your mind. In simple words, cloud hosting is all about spreading the resources required to maintain your website across multiple servers, instead of having your resources confined to one single server. To give you an example, let us talk about something every single one of you is familiar with – Google.
Google has its resources stored over a vast number of servers in cloud. And I am sure you all know what Google is – The best and the most preferred search engine in the world of internet.

So, why should you opt for cloud hosting in India?
What happens when there is a sudden traffic spike? The downtime increases, and your users will mostly leave your website in frustration. 53% of mobile users leave a website if it takes more than 3 seconds to load. Waiting for information is the last thing they need!
With a cloud server, you no more have to worry about that. Since the resources for your website is spread across various servers and not just one, the resource or information can be pulled from another server, even if one of the servers go down. This will eventually lead to a decrease in the downtime and get your website loading in no time.
Did you ever have to wait to get your desired results in google? I am sure not. In fact, the results appear in a jiffy! The solution is nothing but Cloud hosting.
Access anywhere, anytime:
The location of a server you plan to host in plays a significant role in the performance of your website. To be specific, it affects the latency and the speed of your website. For example, let us say your target customers are in the United States, and you have an Indian server and IP address. In this case, the latency and the download speed will be slower when compared to an IP address closer to your target customers. Also, what if your target customers are in various regions?
This is where cloud hosting servers scores high. Unlike the traditional hosting servers that are confined to a fixed place, could hosting servers are present across the world. So, no matter where your target customers are, your data will be accessible globally with any device. All that is required is a reliable internet connection, and your users are good to go.
Businesses, be it small or big, cannot afford to lose critical data or their website crashing due to a malware attack. Hence every business must assure that they choose a secure hosting server. By selecting a cloud hosting server, security is the last thing you need to worry about.
Firstly, in case of cloud servers, the chance of your website crashing is extremely low. This is because even if malware attacks one of your servers, your website pulls information from the remaining servers and puts it up on the website. Secondly, the chance of you losing your data is meager too as it will automatically be backed up in the remaining servers. You will also not lose data due to hardware issues, as most cloud hosting servers are mirrored across multiple devices and cabinets.
Unlike traditional hosting services, cloud hosting is extremely cost-effective as the pricing is based on the 'pay-per-use' metric. Think of electricity, for instance. You have access to lights, fans and all the other electrical equipment at your home, but you do not use all of them, all the time.
For example, you do not use the Air conditioner when it is chilly. But do you still get billed for the Air conditioner? No. This is precisely how it works for cloud hosting too. You will have access to unlimited resources, but you only need to pay for what you utilize from them.
Even though businesses have adapted to cloud hosting in India, there are many which hesitate to leap from a traditional hosting server to a cloud hosting server. But one can be sure to see more and more businesses making this shift as they understand the advantages of a cloud hosting server when compared to the other hosting methods.
Now that you know the benefits of opting for cloud hosting in India, what are you waiting for? Join the pack by adopting a cloud hosting server too!
Author Bio :
Amrutha Chandrasekharan – Amrutha refers to herself as 'Miss.curious'. She is always on the hunt for gathering knowledge on something new and exciting. Besides writing, she is also extremely passionate about music.