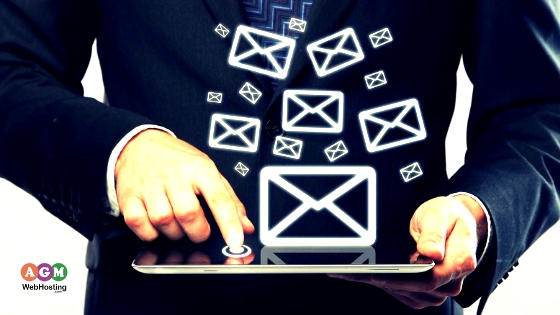 You might think you don't need to focus much on the business email address because you're doing great with other marketing communications strategies. (Isn't other marketing tools just making stuff up?!) It is likely you'd be wrong.
Your customers expect to be transported to your business's services and understand your offering so fully, they feel as if it might reduce their pain. Little things like using the incorrect jargon or having your personal email address can jar your customer out of the business services network and cause them to lose respect for your company. If they can't trust you to get the facts right, why should they trust your company services to help them reduce their pain?
Like it or not, business email address is the best tool for the business communications. (Next to marketing person, anyway). So let's learn about what business email address is and is it that essential for your company?
Customers today are overwhelmed with emails –  and also they become selective on what they open; It is crucial to make the first best impression with your prospects in order to build professional brand for your business, create sense of trust, stamp reliability and boost company's potential to lure more customers for your products and services.
Business Email Address
Business Email is the email specifically used for the communication within the business network. It contains one's business name within it such as yourname@yourbusinessname.com thus adding a buzz of interest among the potential clients. Can you imagine receiving an email from yourname@hotmail.com instead of yourname@yourbusinessname.com? Chances are it remains unopened or ignored.Thus, business email address not only establishes the authority of a person representing particular company but also aids in an advertisement of the company because your business name becomes visible with every communication the employees make.
Each time employees send an email, the recipient will be reminded of who you are and what your product/services are. What's more, it helps them instantly recognise which company you represent though they have never met you. This way they couldn't forget your company name and their interest for your product and services as well. What can be the better feeling than building brand awareness with this simple and powerful communication tool for a small business, Right!?
True Purpose of Business Email Address for Your Company
Whether you're on the startup phase of your business or have had run the business for past several years, you're required to inform your clients providing general overview of your company products/services and offers too. One best traditional approach is to assign task to the marketing person. However, with the introduction of business email address it is a lot easier than ever before to provide new revenue,value-producing opportunities and to ensure rapid growth of the business.  Despite the growth of digital or social media, emails still remain helpful and one of the most powerful tool to manage communication within the business network. Today, businesses send thousands of mails to perform their important business functions as business email provides the much-needed credibility as well as recognition to the businesses. Further, it helps your business look not only professional, but also recognisable.
Importance of Business Email Address
These days more than 80% of the businesses make email campaigning to promote their products/services and brand their business presenting professional image. And most have succeeded to grow their business as well and it's so exciting when we see many organisations and companies taking their business to another level doing just that.
Business email holds a lot of importance within any business network and in this post, I'll share various benefits that any company can avail as they own their own business email address yourname@companyname.com instead of personal email address yourname@gmail.com. Ready? Let's dive into it without any further delay!
Impression and Professional Appearance
Building a professional brand for your business, first best impressions is one of the most important thing that needs to be taken account of. Done well, your business email can draw greater number of potential clients towards your products and services. If you make use of free email for delivering your company's product/service information or monthly newsletters, then it would reflect bad impression upon your brand.
If you wish your business to be considered seriously, then it is essential for you to appear professionally in all aspects—including via email too. This way you're not just presenting yourself as a professional on behalf of company but also branding your business spreading some positive vibes to the clients or vendors. On top of that, in order to maintain the brand consistency, every employee working for the company should have a business email address.
When we are delivering our company's products/services information via a free gmail, yahoo or hotmail ID, we are also sending our best effort to convince the clients or vendors. To have it unopened or ignored may make you question if you've been wasting your time. Doesn't that seem unprofessional and make you think something bad. Well, for the customers to get out of such feeling, you need to use your business email address with the clients and help them create a sense of trust towards your products and services and engender confidence in doing business with you.
Business email address allows you to generate more specific email addresses that connects emails to employee in the various department in the company such as info@, support@ etc. This boosts your organisation's potential to respond to inquiries instantly.
Having your own business email address not only provides you better control and help organize the system than free email account, but also allows you to create email addresses for new employees in the company and ease in monitoring the inactive ones.
Key Takeaways
Having a professional-looking email address is so crucial to engender reliability, create a sense of trust onto your business products/services and within business communications network too. Today business email holds a lot importance in business communication and is extensively used for marketing considering one of the powerful tool to reach to the maximum number of potential clients. Thus, having a email address with professional image in it is essential, if you're serious about your business and if you want your clients and vendors to think of your business product and services seriously. Thus, business email is equally important for any small, medium and large enterprises to promote brand awareness and generate trust among the customers.
I believe you now have understood why business email address is so important for your business to take to the next level and what might happen if you overlook the above considered points in more detail. If you really feel that you have learned something interesting in the blog, do let us know commenting on the posts below. I'm happy to hear from you! Have a great day!