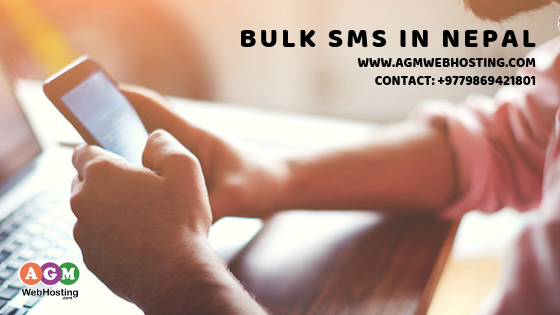 Wondering why you need bulk SMS in Nepal?
Is your business growing slowly? You might be lacking some of the greatest techniques (Bulk SMS service in Nepal) to implement for rapid growth in your business. So how can you identify those loopholes and make them work best for your prospects?  
Most of us try to avoid some common and exquisite marketing techniques, Bulk SMS to strengthen our business services/products or enterprise. We have various other traditional marketing tools to help us market our products and services among prospective clients. In addition, we don't hesitate to espouse slogans like "work smarter, not harder." We love hacks and unique tips to increase its effectiveness in our business growth.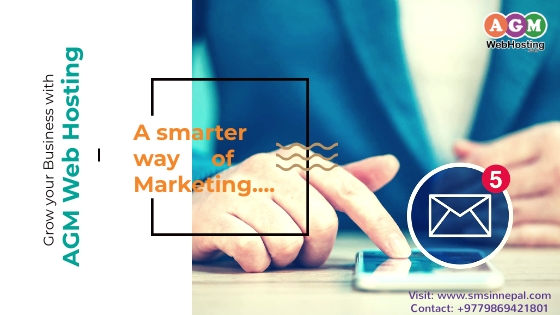 But what if that common technique is the best way to build your brand awareness to the prospects you want to target? What if we're avoiding the very thing that holds the key to our overall business growth?
Sometimes as a business owner, we let our business settle for the easy and risk-free zone and become very complacent with the service offered. This way it's hard to track not only your prospects clients but your existing clients too. In recent times, BULK SMS has proved to be one of the most effective marketing techniques for businesses or enterprises to increase their brand as well as services or product awareness to the prospects using the technology of mobile devices. It is also a great way to engage and interact with your clients and prospects as today people are more responsive to the text messages.
Moreover, whether you are preferring to go with the promotional or transactional, it is not that smooth to select a Bulk SMS Company as your reliable service provider company. It relies on many features such as validity, delivery time, conveyance, pleasure, safety, activation time and easy user interface.
Bulk SMS in Nepal – Features: AGM Web Hosting
Modern companies have sprung up to exploit this means of marketing using AGM Web Hosting. This is possible for your business too if you adhere to the following guidelines.
Validity is the key to your SMS service in Nepal. Some days it will only be futile attempt to target your clients with the business message. In case if you want to save that SMS service for some other special occasions or events, you need to have service that valid for the lifetime thus ensuring you to make use of the SMS and be delivered at times when you need it the most.
If you need Bulk SMS service, it means you need it now. And the service providers need to ensure that your service will be activated instantly considering your level of urgency.
If you need BULK SMS service in Nepal, then it also implies you are looking for quality and secured API integration within your panel. Try discovering SMS provider companies that provide you usefulness of API under secured surroundings. Don't go with providers and compromise the safety of your valuable customer for low pricing.

Delivery time is another most vital part of any Bulk SMS service provider company. The message needs to be delivered to the recipients within a seconds. Try opting BULK SMS provider that offers quick delivery of the messages for great returns of your time and money.

The service providers needs to offer high level of convenience in recharge making it easy and fast process.
Whether you're alerting customers to a service update, product update or looking way to promote your latest offering, BULK SMS solutions could do a lot of things to your company and help to enhance and expand its brand in the minds of the prospects. This way it increases the effectiveness of promotional marketing of your business connecting with prospective clients at minimal time.
Bulk SMS in Nepal - AGM Web Hosting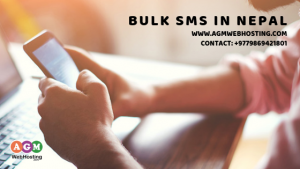 Wondering why you need bulk SMS in Nepal?