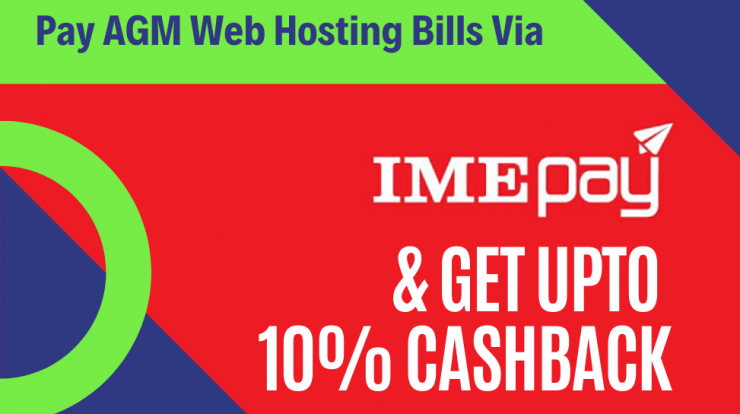 Are you struggling to make bill payments with IMEPAY? Fret not, you're in the right place.
Follow the 8 steps below to complete AGM Web Hosting Bill Payments with IMEPAY:
Go to nepal.agmwebhosting.com and click on Login Menu.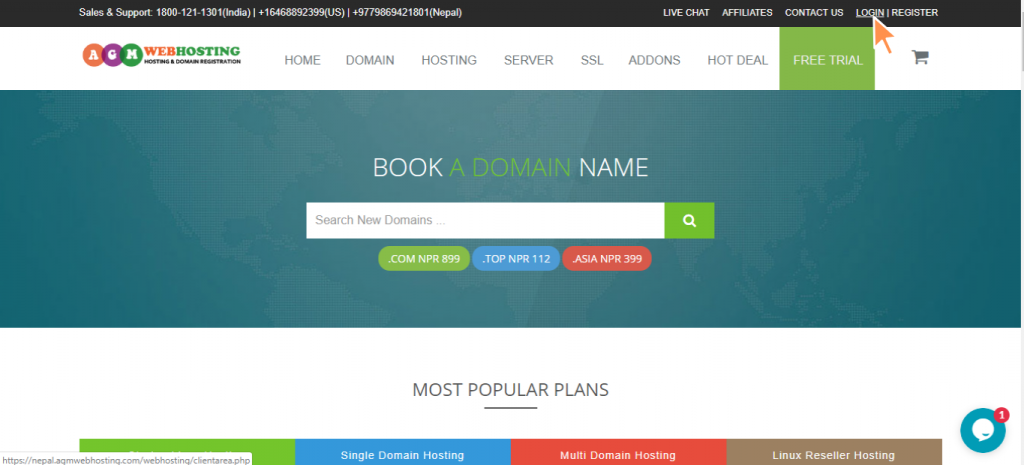 2. Login to AGM Web Hosting's Client Area using your login credentials and click on the "Login" button.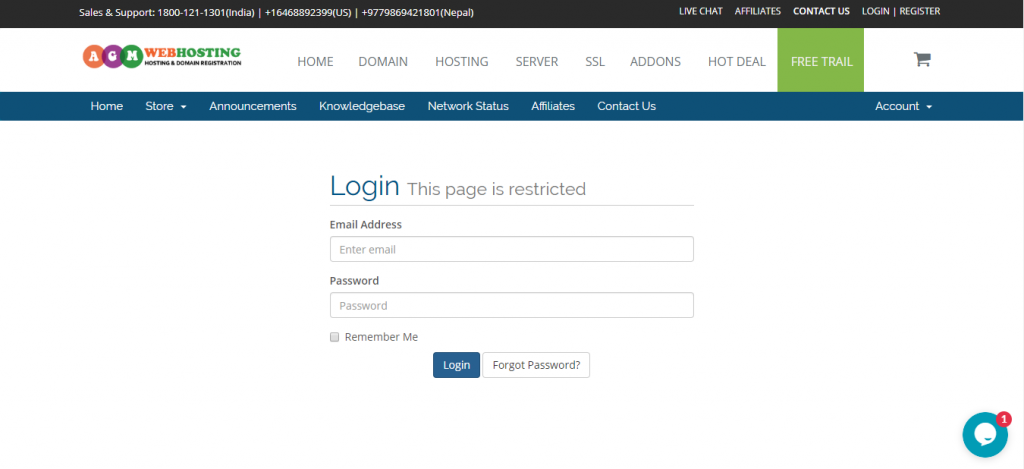 3. Use the Billing drop-down box, in the blue bar. To view your unpaid invoices, click on My invoices. Or else, you can simply click on the Invoices block below.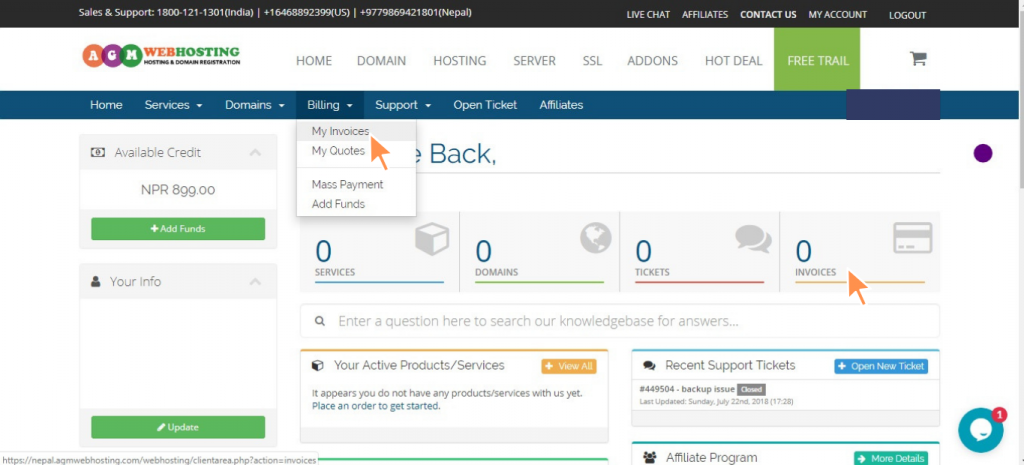 4. Check for the Unpaid bill(s) from the list of bills for your respective service below status at the extreme right and Click on Unpaid box.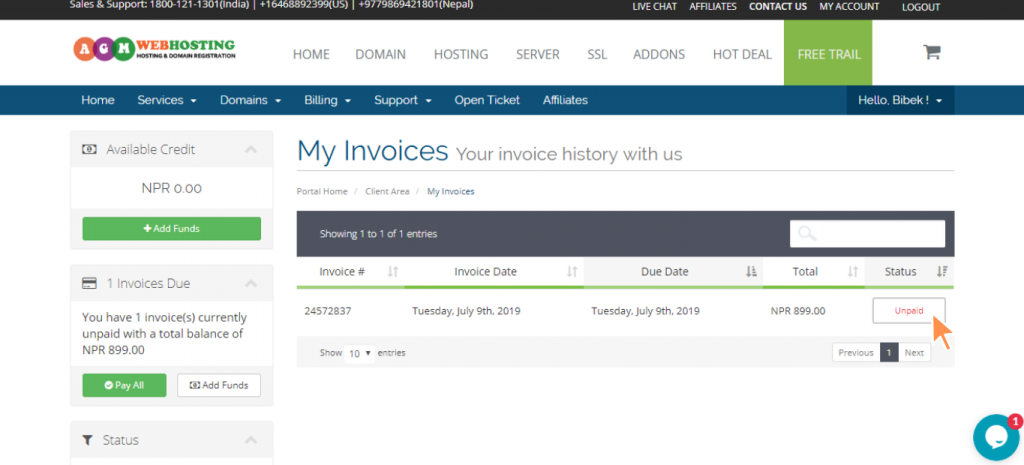 5. Now, the screen will appear that could look something like this. Please click on the 'Pay Now' button to get started with IMEPay payment gateway payments. Moreover, also please make sure that you have enough amount on the IMEPAY account before you proceed for payments.

6. Now please enter your IMEPAY login credentials, namely: Wallet ID and Pin for the further payment process.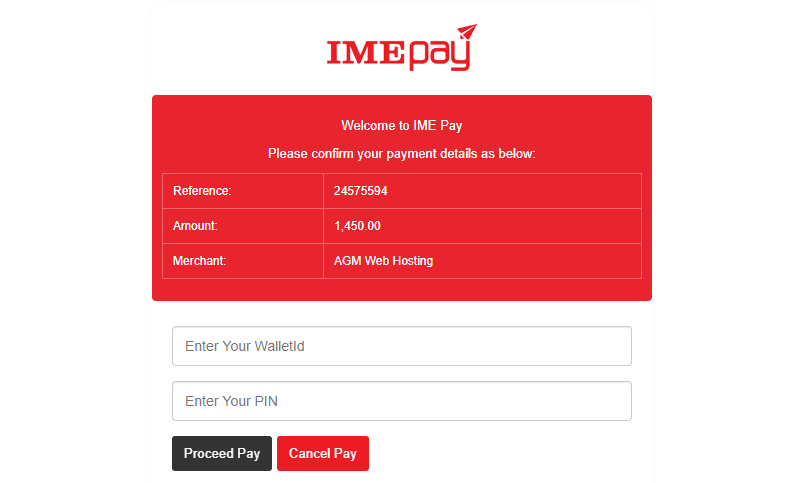 7. Once, you're happy with all your fund details to be transferred via IMEPAY, then click on the 'Proceed Pay' button.
8. Once you made successful payment for your bill, please check on Billing page inside your AGM Web Hosting client area to confirm that payment is updated successfully.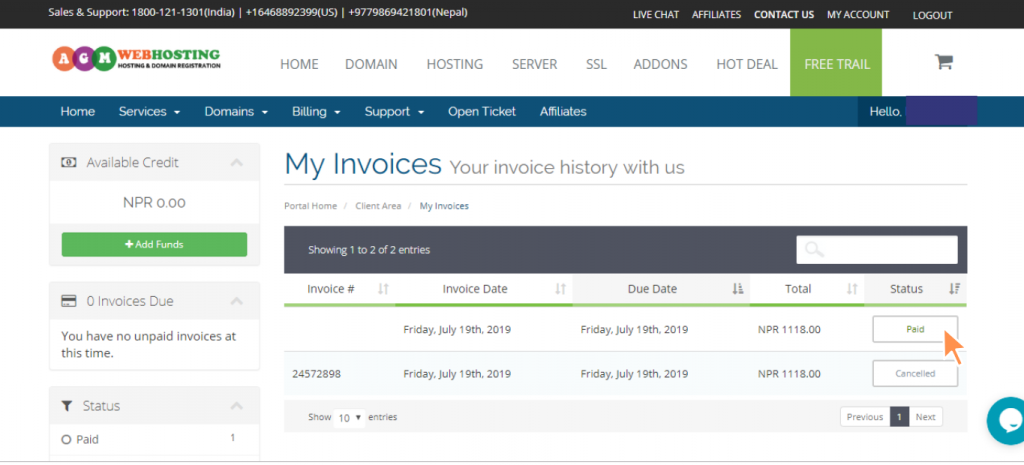 Read More: Bill Payments With Bank Transfer
Note: If you have any queries regarding online bill payment, you can call us at our Support: 9779869421801. Thank you for choosing online payment!
Website: https://nepal.agmwebhosting.com
Click here to view the Infographic image, the ultimate visual guide for AGM Web Hosting Bills Payment with eSewa.