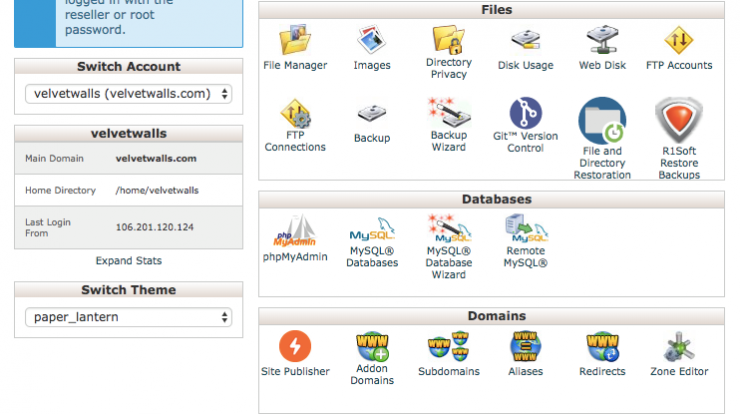 What is Cpanel Account?
Cpanel is online(Web based) hosting control panel provided by several hosting provider firms to site owners offering them the control and ability to manage every facets of their websites.
Cpanel gives you the most extreme control tools that helps you create, administer and manage your websites using your favorite web browser.Cpanel also provides graphical interface and automation tools to host website in more convenient way. If Cpanel is once installed, it is very difficult to remove it. It is also said that the best approach to uninstall Cpanel is to reformat the server. Even the people, who are naive to website management can easily manage it with Cpanel. It does not demands that much script or coded language to manage the server and hosting. Cpanel is equipped with varieties of features list and it may take you hours to go through all of them.
Features list of Cpanel Account
Now you might have been wondering what are those features list equipped within the Cpanel account enabling us convenient management of our website, right? Look no further.
Here are few topmost features list of Cpanel, that allows you to better understand what Cpanel actually consists and how it helps in management of website host.
Add-on domains enable you to control several domains from one single account. An addon domains also connects another new domain name to a index in your account, and later stores its documents in that directory. In addition, if your hosting account consists of more domains, an additional domain can be inserted to the web space.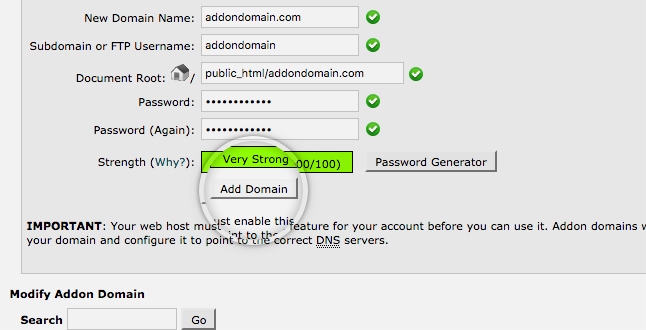 Hotlink is basically the practice directly linking your web page content(content may be any images or resources hosted on your sites) via a direct URL to your website. Many site owners considers it as nothing more than bandwidth theft.
If any person directly links the page content like images or resources that is present in your website to their website and when traffic visits to their websites for downloading the content or image file, then in that case it utilizes substantial portion of your bandwidth for the same purpose.Thus Hotlink protection protects your bandwidth from being stolen.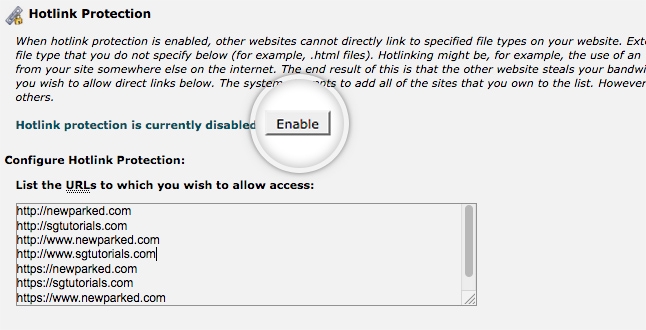 The IP blocker interface enables the banning of outsider access to your site from IP addresses, ranges of them or fully qualified domain names(FQDNs). It is likely that people might try to do spamming in your services and abuse you. This can be occluded by blocking them from accessing your website or the IP address. For this, all you need to do is enter the IP address or range in the IP Address or Domain text box. This completely blocks the access to any files or folders in your web space.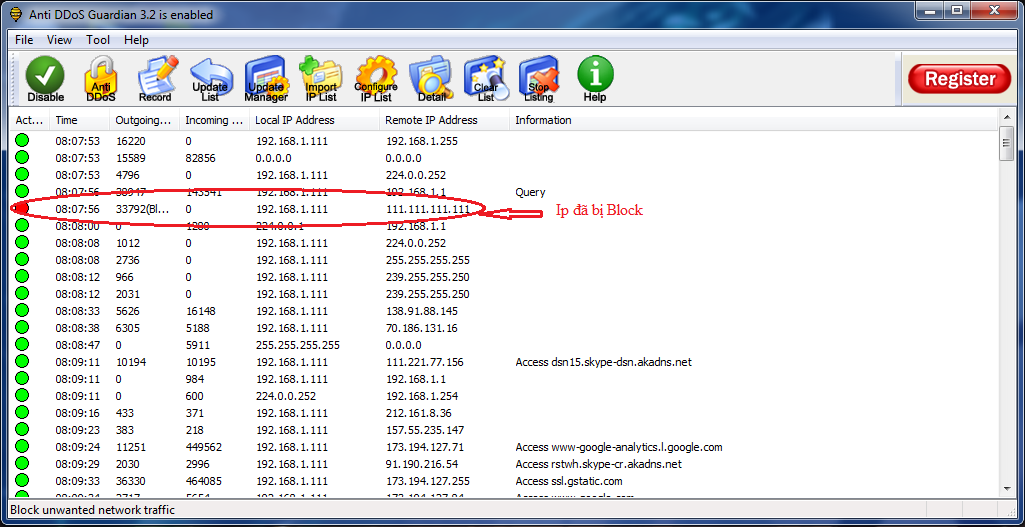 The web disk interface enables you to easily perform file management tasks such as adding a file, removing a file or editing a file as conveniently as we perform the tasks on our PCs. Also, it allows to manage and manipulate files on your server on various devices such as PCs or mobile devices. For this, you have to download configure client access file and follow some simple guidelines. Once, you enable web disk account, the folder will be displayed on your computer which allows you to perform tasks like moving, copying and pasting of a files to it and from it. In addition, with the same web disk feature, the actual web space gets updated in real time.
Two-factor Authentication
Two-Factor Authentication ( also known as 2FA) is a security feature of confirming a user's claimed identities that will reject access unless a combination of two or more pieces of evidence(or factors) is entered by the user to access the Cpanel Account. Since cPanel contains access to all your files, e-mails, and other data, protecting it with 2FA is a great way to boost the account's security. These factors may be something they've or something they know or something they're.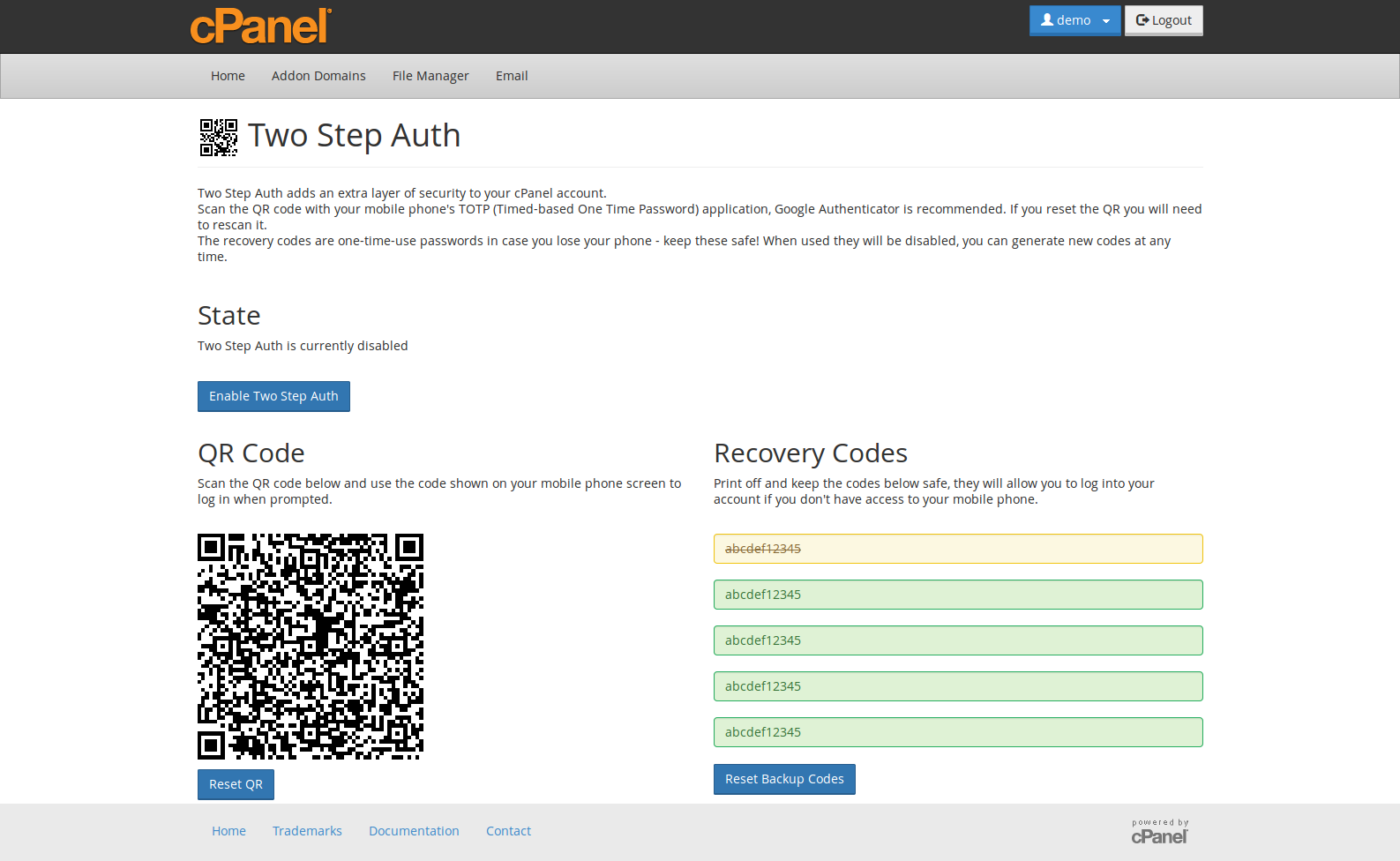 Webmail interface enables you to access your email accounts and view web mail securely through any browser and at times when you are not near your PCs. For this, Cpanel has built a web access system. You may wish to use this feature if you need to check your email but cannot currently access your own computer.
This feature enables you to set up automatic email response messages. This is extremely useful when the recipient is unavailable and he wants to inform every email sender that he will get in touch soon configuring auto responder email messages through Cpanel just within few minutes. When you activate an email autoresponder, the system delivers messages to the mail inbox. You can also set the interval, in hours, for the autoresponder to start and stop sending the messages to the same email address.