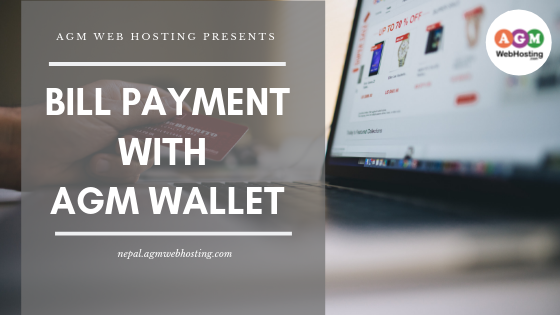 Follow the steps below for AGM Web Hosting Bills Payment with AGM Wallet:
Go to nepal.agmwebhosting.com and click on Login Menu.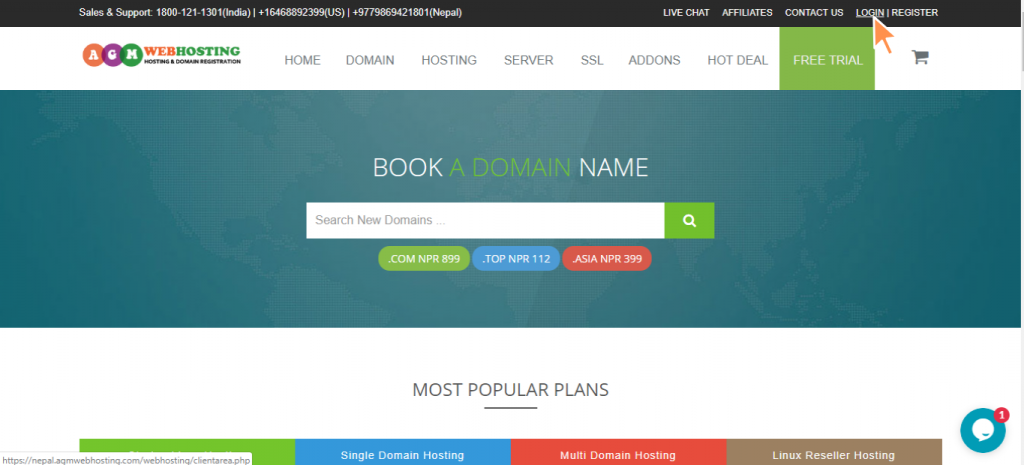 2. Login to AGM Web Hosting's Client Area using your login credentials and click on the "Login" button.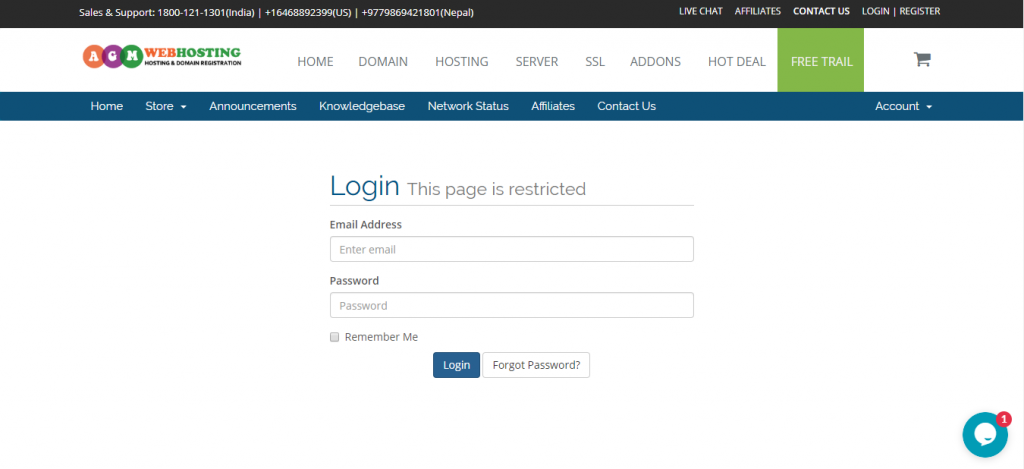 3. Now, Go for adding funds. This can be done in two way: first using the Billing drop-down box, in the blue bar, to add funds for your service activation, Click on Add funds and secondly you can just hit add funds button available at the left below available credit.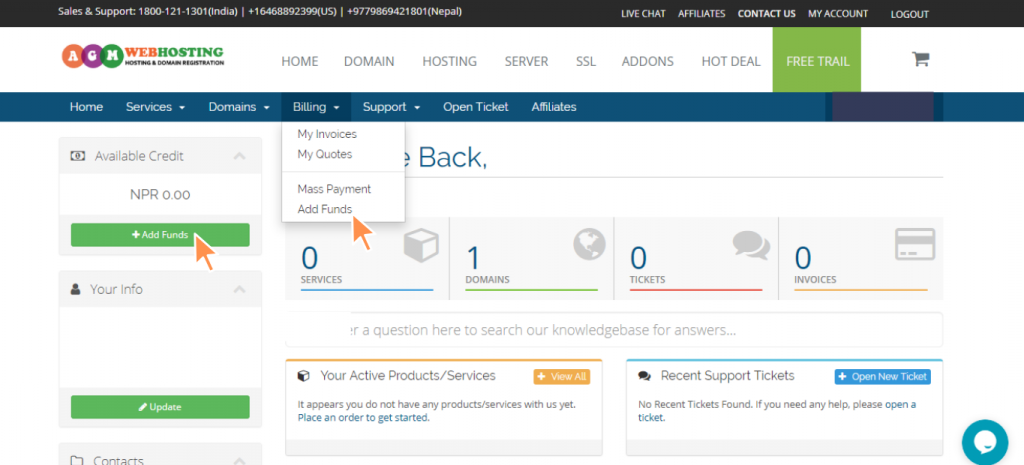 4. Now check for the minimum amounts that you are going to pay as "Payment Amount" for your service activation and make sure your added fund must equal the service charge for its instant activation and choose payment method for fund deposit.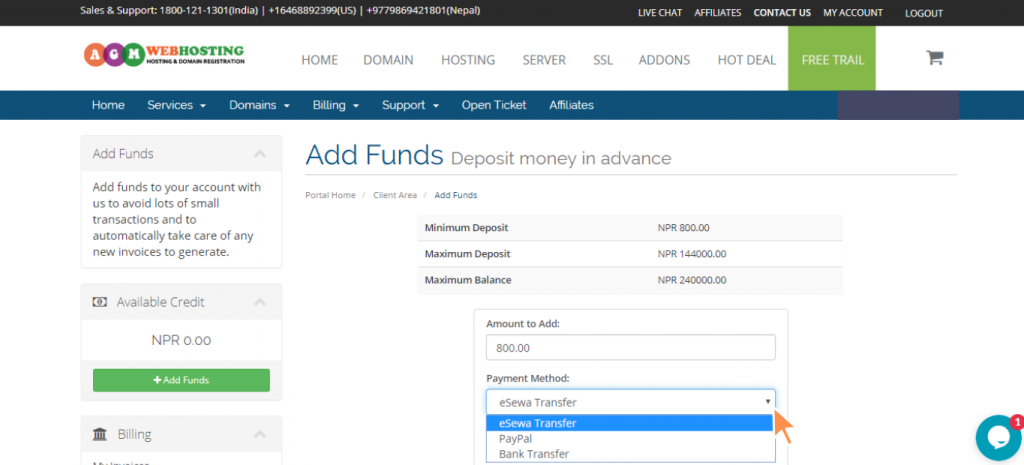 5. After confirmation of the amount to be added, kindly choose any of the payment method: eSewa Fund Transfer, Bank Transfer or Paypal to credit advance amount in your Client Area Panel.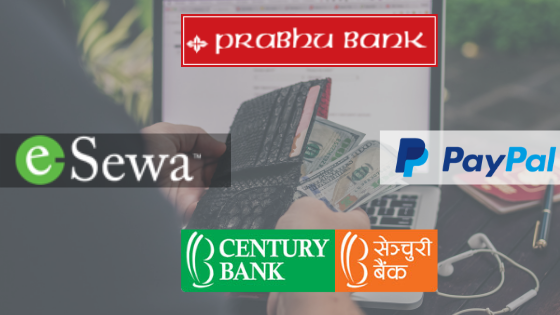 6. Confirm your available credit amount. Say, for testing purpose, I have made the payment only NPR.899 for my domain name activation via eSewa, Also, you can deposit NPR.1000 and remaining amount will be displayed as the available credit.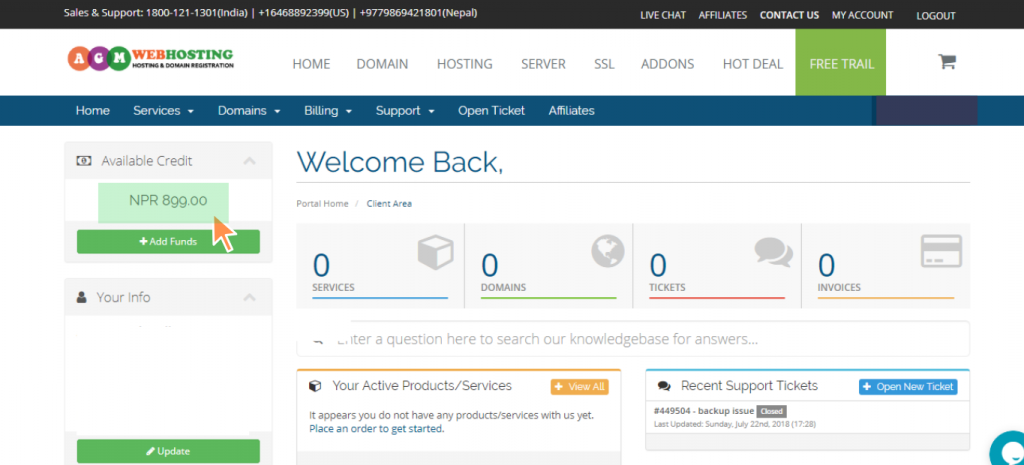 7. Now, Hit on the tick box that displays – Apply NPR 899.00 from my credit balance to this order. No further payment will be due. Once you click on the 'complete order' button, then your domain name will be activated instantly.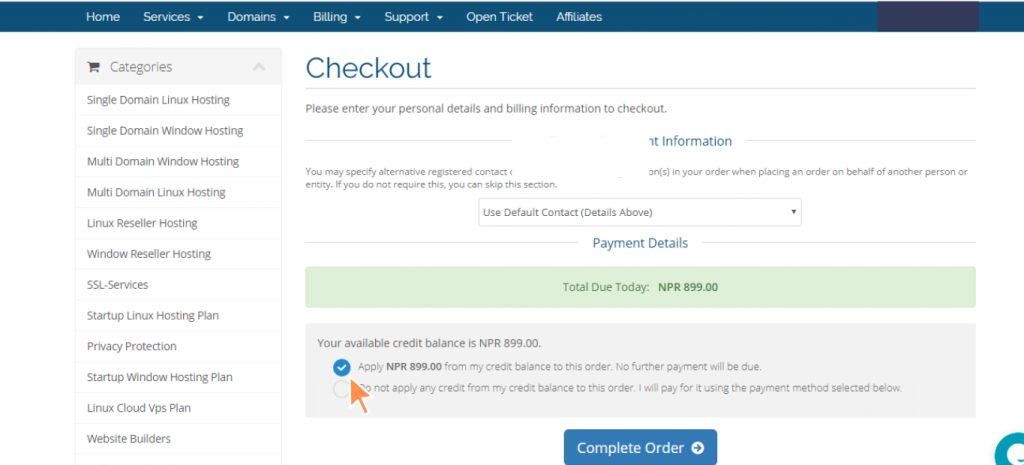 Thanks for choosing AGM Wallet Payment!!!
Note: If you have any queries regarding AGM Web Hosting bills payment with AGM Wallet, you can contact us at our Support: 9779869421801. Thank you for choosing online payment!
Website: https://nepal.agmwebhosting.com
Click here to view the Infographic image, the ultimate visual guide to pay AGM Web Hosting Bills with AGM Wallet.