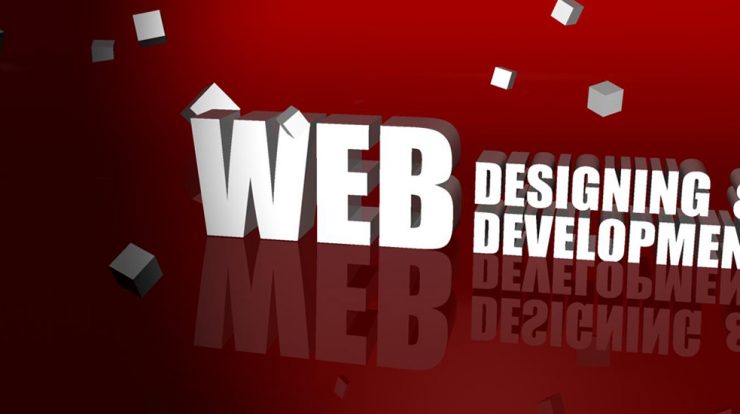 Having a good set-up, striking deals, gifted skills and perfect set of employees… Still feeling powerless? Unable to woo customers?? Deck out! Time to give an essential touch-up to your business that can give it wings to fly high. Make way for your business in this fast-moving and quickly growing online world. A single domain with a set of beautifully arranged pages can do the task.
Yes, we are talking about Website Development for your business without which you may be losing out your potential customers and is lagging behind your rivals.
Website is a blessing for any business. It's hard to give new look each day to your store but when it comes to website, it's a cushy and an affordable way! Increasing the credibility of your business by a website that too a well-designed and well-built website can do wonders.
Physically constructing a store or a showroom for your business may pull only the crowd living nearby or some random people passing from there, but if want to lure some more targeted crowd, you need to visually flaunt what your store is actually having.
If I will start making you count all the advantages (that at least I am familiar with) of promoting your business through a website, then it may take another day of yours. So let's have a flying glimpse of the basic benefits of a website for a business: –
To stand out in the queue of competition that is swelling up on daily basis.
Keeping store open 24/7 can be strenuous, but making it possible via website is plain sailing.
With an online presence you can serve the customers 24/7/365.
These days to promote your brand name, the token amount is your online presence. Social Media is the crowned head when it comes to advertising.
Help you to get in touch even with the out-of-reach consumers.
Different online marketing techniques can elevate your business over your rivals.
It's almost free of cost, or if you know how to make a website, then it's absolutely free for you.
And many more!!
So if you are brilliant enough and already into it, then keep on amplifying your website to generate more business. And if not, then mark your presence in this club soon. Because someone rightly said – "The Man who stops ADVERTISING to Save Money is the man who stops the CLOCK to save time!!"
Resource: agmsearchindia