Content Management System
Content Management System (CMS) is a software system that facilitates the management of content appearing on dynamic websites, easing the process of formatting and editing the content for users with little knowledge of web programming By developing a Content Management System for a website, the content is stored in a centralized location, separate from the creative presentation thus enabled clients to become managers of their own websites, reducing the cost and effort of hiring a web development company to manage their website for them.
At AGM Web Hosting, we provide CMS solutions that can be used to build applications like Corporate sites, Microsites, Web Portals, Shopping carts, Discussion boards, Intranets and Extranets.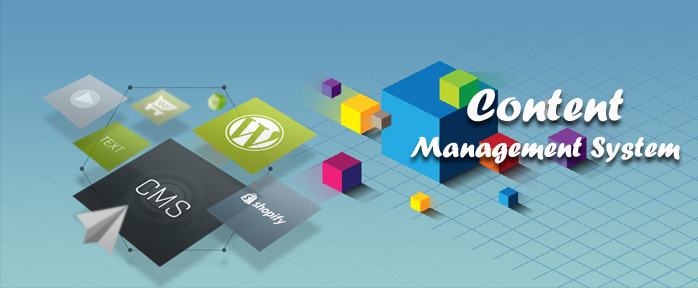 General Functionality of our Content Management Website Development
Completely database driven site engines
Rich Text JavaScript Editor with WYSIWYG Interface (XHTML Compliant)
Fully customizable layouts including left, center and right menu boxes
Unlimited User, Mentor & Administrator Management
User Temporary Activation & Deactivation Feature
User Content Activation Control Feature
Default Meta (Page Title, HREF Title, Bullet ALT, Meta Title, Meta Key, Meta Description, Meta Distribution, Meta Rating, Meta Language, Meta Author, Meta Copyright) Configuration Preference for New File Creation
Runs on both Linux and Windows Servers
Flexibility to Create Unlimited Categories and Pages with help of our CMS
My SQL Database Download Facility for backing up of all Website Data and Tables on your Desktop Computer
Complete Website Page Extension Modification Flexibility (.html / .xml / .php / .aspx / .asp etc.)
CSS Customization for the Complete Website
Published On Date and Never Publish Content Document IdentificationA website cannot remain static if they want to keep a competitive edge. CMS includes uploading images, products, categories etc. on the website. The presentation and the content reside at the backend allowing the user to have a well-organized and attractive website at the frontend. A forward thinking, pro-active company will always have the latest information up on its website, creating an effective brand image for their website.
Administration/ Backend Functionality of our
Content Management

Website Development

User Activity Tracking (includes login and logout IP Addresses)

Content approval facility by Mentor & Administrator Only

Add on components like quizzes, polls, banner management and store front

Inbuilt Keyword Density Counter

Flexibility to change Enquiry Default Subject assign your Custom Subject

Default Email (To & CC recipients ) Address Assignment for the enquiry

Flexibility to process content in any form – text documents, images, videos, pdf files, presentations etc.

Easy integration with any third party application

Advanced workflow management control

Simple and advanced search functionality

Image Upload & Management with the Search Features

Cross Browser Support including Internet Explorer, Netscape Navigator, Opera, Mozilla Firefox, Mozilla, Maxthlon Support

HTML Formatted Enquiry Email Customization Feature

Image repository / document repository that stores and tags assets, with facility to bulk uploadPlease fill up the Request For Proposal form for further information on how AGM Searech India can be of help to your organization or Contact us now with your requirement.