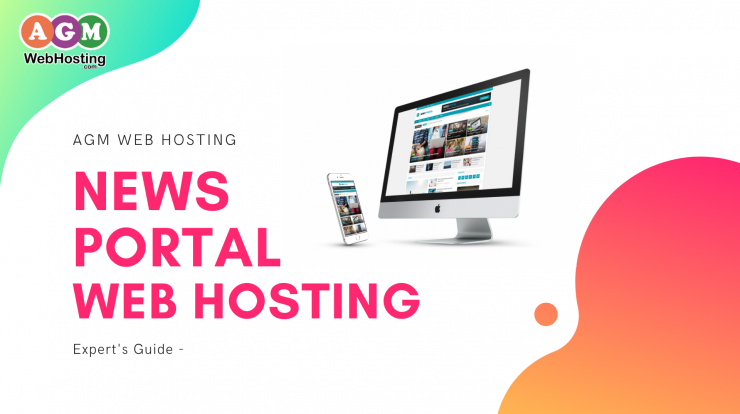 Ever noticed how some news portal hosting Nepal are superior and admired more than others?
Not every popular hosting provider you choose will disclose their news portal web hosting limitations on your first purchases. Even if you've done the research and found so-called high ranked provider in the search engine, it's not always you'll get things you're looking for. It's very crucial to have a reliable, fast loading and higher uptime hosting services for news portal hosting in order to handle massive traffic.
AGM Web Hosting is the largest and most reliable web hosting service provider in Nepal. It is also highly acknowledged for always instant(and prompt) customer support ensuring your news portal website remains functional all the time.
News portal is serving people with the latest updates, current happenings around the globe at your fingertips. You need to choose a hosting provider that just doesn't settle with okay and lets you grow beyond the limitations together handling increased traffic over time.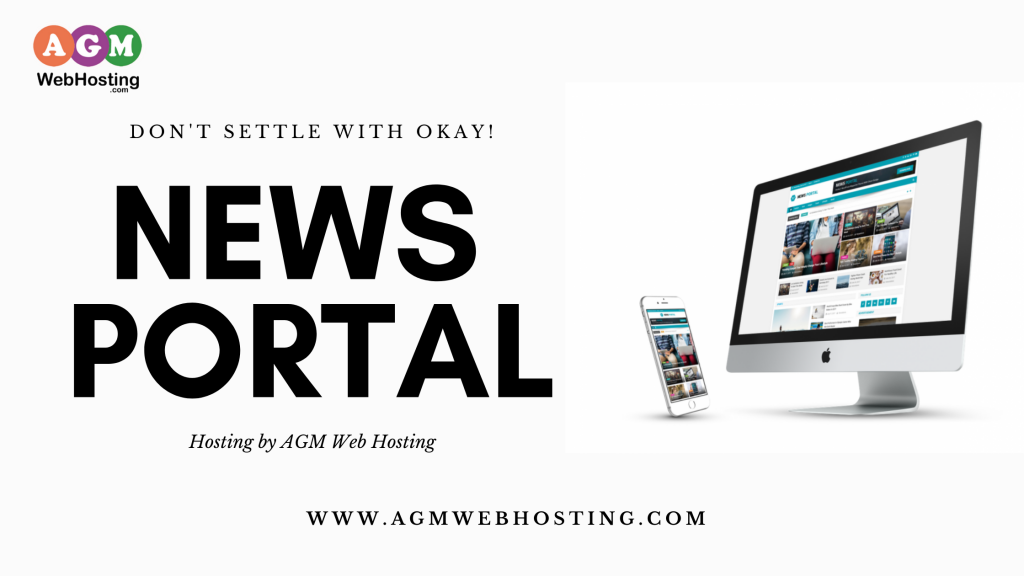 Why You Should Use AGM Web Hosting for News Portal Website?
Lots of factors contribute to AGM Web Hosting's increased incredibility to rank on the top of the search engines, and the two most important are customer support and higher uptime.
Customer Support
Imagine that you're looking for the best hosting provider in your city for your news portal site. You ask two friends for a recommendation. One is a developer who always loves cheap services, and the other is also a developer who is concerned about support. Whose advice do you trust?
Probably the second one, as they have experience with technical concerns.
If you were simply looking for affordable hosting services, the first could help you better.
Hosting services from a reliable and reputed provider that is renowned on the city for its supreme support services hold the most value.
Higher Uptime
Here are a few reasons why higher uptime is very important for starting a news portal.
When your news portal website receives thousands of visitors every day, there are high chances for a website to go down. Any delays can cost your visitors, reduce revenue, and undermine your reputation. However, AGM Web Hosting can help you keep your site up and running ensuring peak performance from your news portal website in such a critical situation.
Importance of Choosing Right News Portal Hosting Nepal
Sometimes, choosing what looks good takes knowing what looks bad.
These are a few things that the wrong web host will do for you: affects your revenue with higher downtime, provides bad security opening you up to data loss, impacts SEO.
Here are the things you should consider when it comes to choosing the right news portal hosting Nepal:
Price: You only get what you pay for. If you rely on a news site to make more money, it's obvious you want the best value for your money. So don't just run to the cheapest option right away.
Technical Support: No one wants downtime to happen, you need incredible 24/7 customer support. AGM Web Hosting delivers multiple channels to contact ensuring they deliver only the best solution.
Resources: Good and reputed providers deliver what they promise.
Email Features: AGM Web Hosting offers the best spam solutions and great email service.
Order Now News Portal Hosting for your news portal website and enjoy the privileges we offer!
Also Check: Domain Registration in Nepal