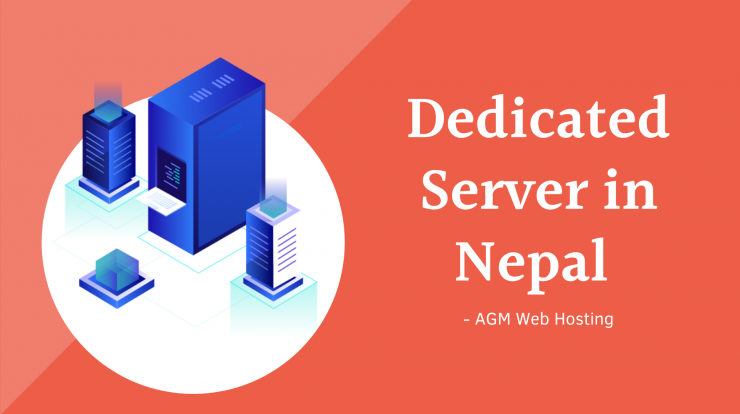 Before we talk about the concept of dedicated server in Nepal and tell you how it works, let me ask you this: Have you ever looked around some of the more popular dedicated server providers? What if you could save double or triple the amount, not by purchasing so-called low-budget plan but by gaining value with excellent support?
That's what AGM Web Hosting is about: providing managed dedicated server support at much reasonable price. In this guide, you'll learn why AGM Web Hosting is one of the most preferred dedicated hosting provider and how much it costs in Nepal.
Why Choose AGM Web Hosting for a Dedicated Server in Nepal?
If you're new in the market(town) for a cheap dedicated server hosting, then you need to check AGM Web Hosting. The problem is that many of us exactly do not know much about the server resources and pricing associated with it.
If you do a little digging on our plans then you will be surprised with the support and value we provide to you. However, it's still going to be an expensive endeavor in comparison to shared and VPS servers. Let's take a closer look at why you need to opt AGM as your service provider.
If you're responsible for a growing business and shared hosting is no longer significant, you may want to explore your options. The dedicated server essentially acts as your personal, self-contained, fully customizable server for all your needs.
What is Dedicated server hosting?
A dedicated server is a physical server that is purchased or rented entirely to meet your own business needs with extreme power, control, and flexibility. Dedicated servers are typically used for hosting by large businesses that require exceptionally high levels of data security, steady and high demands for server capacity.
Let a Rackspace Solution Specialist design a custom architecture for your mission-critical applications and workloads. Our cheap dedicated server hosting, networking, storage configuration, monitoring, and exceptional support are designed to provide you optimal performance meeting your business needs.
Fully Managed Dedicated Server Hosting
When we say "exceptional and fully managed support," we mean it.
View reviews on Google and various other channels to see how we go above and beyond for you.
We guarantee 100% server uptime of our data center in a given period, excluding scheduled or emergency maintenance.
Dedicated Server Means Complete Freedom!
Dedicated Hosting Pricing and Features?
Want to know how much dedicated hosting costs? Like any kind of online service, there's a range of applicable prices. The average price you should be expecting to pay is around NPR.10000/month.
We compared and ranked all top dedicated hosting providers, to list out the best yet affordable servers.
What to Look for in Dedicated Server in Nepal
Are you in the process of shopping for a cheap dedicated server in Nepal? If so, then you may feel overwhelmed by the number of options available at AGM Web Hosting. How will you ever be able to decide which resources plan is best for you as per your needs budget so you can enjoy greater security and peace of mind?
There are a few main factors you'll want to use to consider while looking for dedicated server in Nepal.
Storage/Bandwidth – Sufficient RAM and bandwidth to handle increased traffic.
Hardware/Security – Up-to-date server hardware configuration, the right operating system, along with regular security scale to avoid large amounts of downtime, loss of revenue, and a tarnished reputation with your customers.
Managed/Non-managed – If you're non-technical you may require a managed dedicated server. This means you need administrator support to help things run smoothly, depending on your needs. If you're technical and can handle on your own, you can look for non-managed solution cutting some costs.
Uptime/Reliability – Look for the highest uptime possible and reputed hosting provider in the town that possesses a knowledgeable support team that can help you work through any technical issues.
Final TakeAways
Looking for a dedicated server that meets all of these criteria and more? Look nowhere than AGM Web Hosting that meets all your dedicated server and hosting needs. Contact us today to find out more about what we can do for you.
Just keep in mind that getting even cheaper is one thing, and getting reliable service is another.
Also Check: Cheap and Reliable VPS Hosting in Nepal