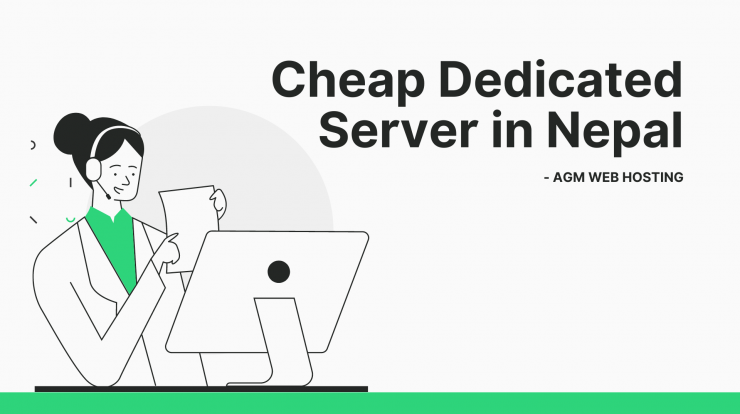 There's never been a better time to buy best dedicated server in Nepal.
Sure, I might have said that before — but you know the interesting part? Each time, it's been true. With every passing year, the quality, resources and value added on dedicated server hosting just keep getting more impressive.
I often hear many website owners ask, "When do I need to consider dedicated server in Nepal?" Sometimes they even have received bandwidth limits exceeded on their shared hosting plan, but they feel like hosting provider is responsible for this concern, and they're not sure how to swtich shared hosting plan into dedicated hosting.
Chances are, you probably started your online journey with a cheap shared hosting plan and then switched to VPS server as well to avoid any downtime. But, what about when your site traffic and resources grows beyond these initial stages? You just need to upgrade to something more substantial. It's obvious you may have pondered, Which hosting will support my hundreds of thousands of site visitors?
In this guide, you'll learn the dedicated server price, specifications, features and when to consider it.
But first, the basics…
What is Dedicated Hosting?
When to Use Dedicated Hosting?
Dedicated Hosting: Pricing and Features
What is Dedicated Hosting?
Dedicated hosting essentially means that your website has its own server all to itself. It offers complete control and flexibility over the resources, but usually comes at the expensive price in comparison to that of Shared and VPS hosting plans. As such, it's important to do your research before opting to purchase this type of plan.
As you may be aware, shared hosting hold the data for your website on the server with potentially hundreds of others. For peronally powered blogs or very small business website, this option is sufficient and is comparatively cheap as well among all. With dedicated hosting plans, you can have complete access to the server's RAM, bandwidth, storage, software configuration ensuring you get better performance, control and flexibility as your website has a server all to itself.
When to Use Dedicated Hosting?
Your Should Choose a AGM Web Hosting's Dedicated Hosting If…
You need only the best resources for your website — you want to max out on RAM, support high traffic visits without having to worry about server downtime issue.
You are concerned about the security of your website with sensitive information.
You require total control over every aspect of your IT architecture(library software, applications, and access control, without being constrained)
Best Dedicated Server in Nepal: Pricing and Features
Think I'm exaggerating? Take a minute to look into this handy listing — with features and prices — of this season's most noteworthy dedicated hosting plan offered by AGM Web Hosting.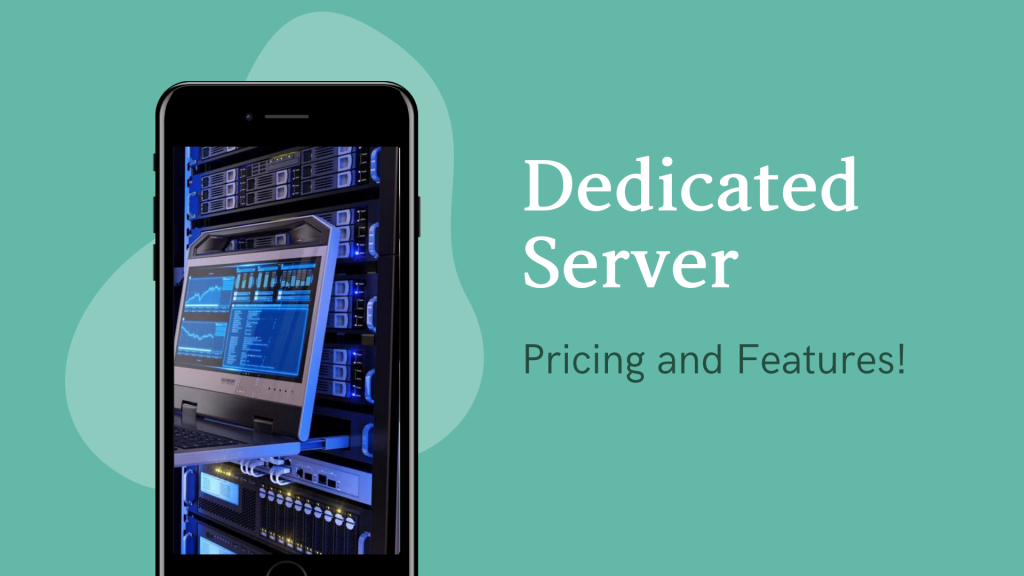 The pricing structure for best dedicated server in Nepal is fairly simple and attractive.
DSH-1 PLAN – NPR.8999/month
DSH-2 PLAN – NPR.10999/month
DSH-3 PLAN – NPR.13999/month
DSH-4 PLAN – NPR.15999/month
If you want to pay by the year, you will have to simply calculate your preferred plan plus eleven times renewal price. Having said that, for DSH-1 PLAN, the annual billing will be NPR.(8999+14000*11) = NPR.162999/year and likewise. In the above calculation NPR.14000 is the renewal monthly price for DSH-1 PLAN. For more information please click here – Best Dedicated Server in Nepal
Dedicated
Server
DSH-1 PLAN
DSH-3 PLAN
DSH-4 PLAN
Price(NPR)
8999/month
13999/month
15999/month
RAM
4GB DDR3 RAM
8GB DDR3 RAM
16GB DDR3 RAM
Hard Drive
1TB HDDx2 RAID 1
1TB HDDx2 RAID 1
1TB HDDx2 RAID 1
CPU
2 Cores
4 Cores
4 Cores
Bandwidth
5 TB Monthly
10 TB Monthly
15 TB Monthly
Best Dedicated Server in Nepal Pricing: Final thoughts
If you have the budget for it, a dedicated server can offer increased stability, reduced loading times, and complete customization over other hosting plans.
To recap, here are the three questions you'll want to ask when you're deciding whether a cheap dedicated server is right for you:
Does your website process sensitive data?
Is your site(blog or heavy website) currently experiencing lags due to high traffic, or is your website growing quickly?
Do you require complete control over the server resources?
Interested to Try best dedicated server in Nepal? Try it Now!
Also Check: Domain Registration in Nepal